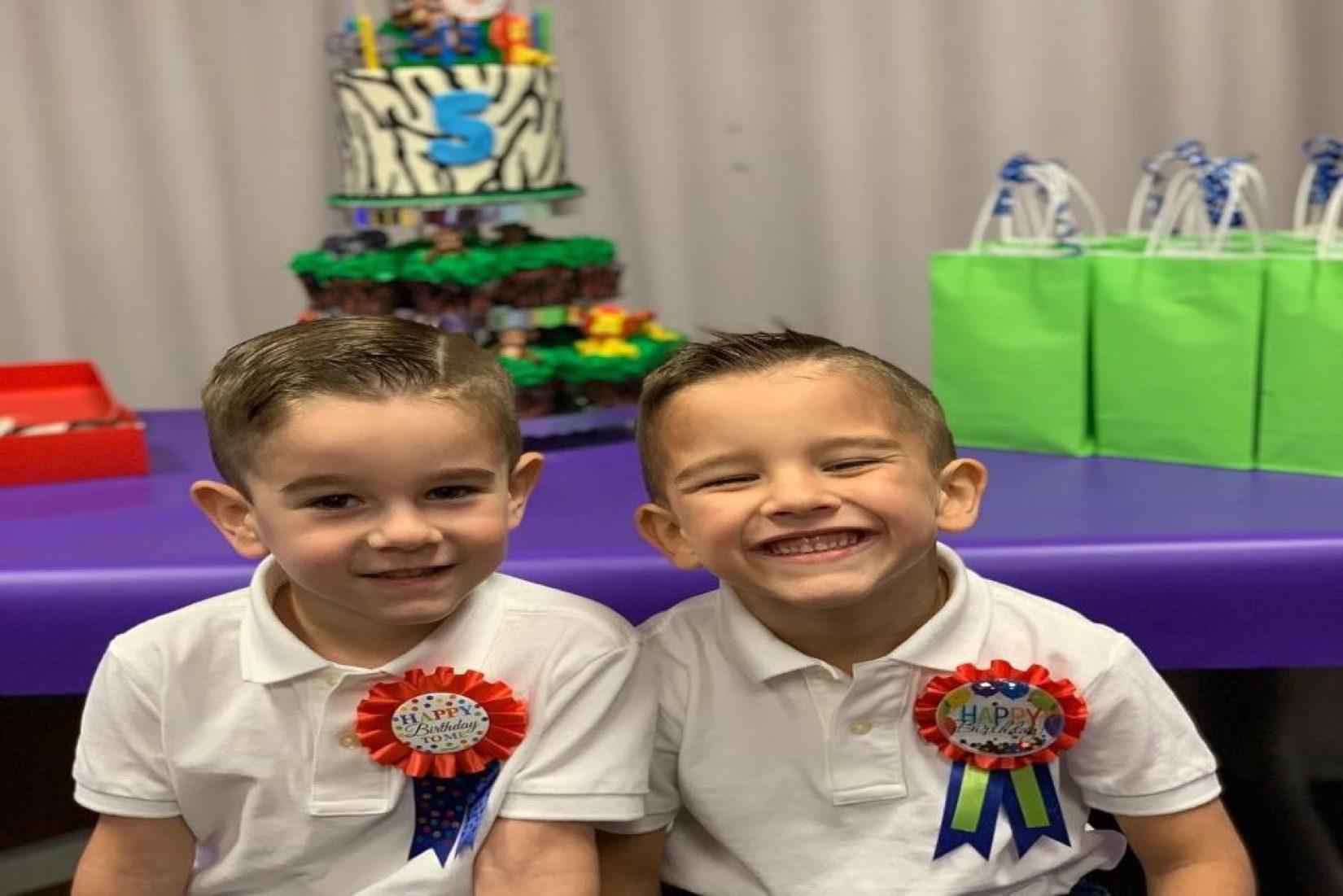 Being parents of twins means double the love, but it also means double the birthday parties, too. While your little ones are still young, it's okay to join their birthday parties into one. Besides, celebrating two birthday kids in one party just means two times the fun. Check out these 4 adorable birthday party themes for twins that are perfect for any pair.
Thing 1 & Thing 2
Thing 1 and Thing 2 from Dr. Seuss are a mischievous pair, but they sure do know how to have fun! The best part about this theme is that it's perfect for any pair of twins – identical, fraternal, you name it, it works. To make deciding who gets to be Thing 1 and who gets to be Thing 2 easier for everyone (and to prevent a fight), the firstborn twin gets to be Thing 1. You can let Thing 2 have their piece of cake first, if it becomes an issue. Parents can also get in on the fun by dressing up as Cat in the Hat or the Fish.
Cookies and Milk
Nothing is cuter than seeing your little one dressed up as a chocolate chip cookie. A Cookies and Milk theme is cute, sweet (literally) and super easy to put together. You can either make or buy a cookie cake, or you can put together a cookie bar for all of your guests to enjoy throughout the party. You can also leave the party kid-neutral, or add in pops of your twins' favorite colors to give them each their own unique variation.
More tips on throwing this scrumptious party: Kara's Party Ideas
Double Scoop
Celebrate a pair of sweet kids with everyone's favorite dessert: ice cream! Give your kiddo's party a cute name like "Double Scoop" or "Two Scoops" and make it an ice cream social for everyone to enjoy. Don't worry, you can still have a cake. In fact, you can have two cakes, if you want. Be sure to check out some of these ice cream inspired party games to help your little guests run off some sugar.
Superhero
Have a pair of kids who dream of saving the world? Throw them a superhero themed party! This theme is great for giving the twins the opportunity to showcase their personalities and what makes them unique. Whether you have a mini Thor and Captain Marvel, or Hulk and Super Woman running around your home, it's sure to be a superb party they'll never forget.
We know that being a parent to twins can be exhausting, that is 4 little feet you have to keep track of, after all! If you need somewhere to throw your kiddos' next birthday party, we've got you covered! Our party packages cover everything from set up to clean up, so all you have to do is focus on what's really important – the birthday kids. Book your party here.