Become a Monkey Joe's Franchisee
Monkey Joe's franchisees sign up because providing unforgettable social experiences for adventurous kids is rewarding. Franchisees choose Monkey Joe's because we can provide the business support of an established playtime brand. Our experts, with insights from our franchisee community, have developed seven critical components to offer the greatest opportunity for success.
Contact Us About Franchising Opportunities
Site Selection
Location, location, location. You've heard it before, which is why we provide real estate consulting in conjunction with your real estate broker to assess:
Demographic information
Trade area maps
Site economics
Together, we will provide feedback and guidance with:
Letter of intent
Site acceptance
Lease negotiation
Construction processes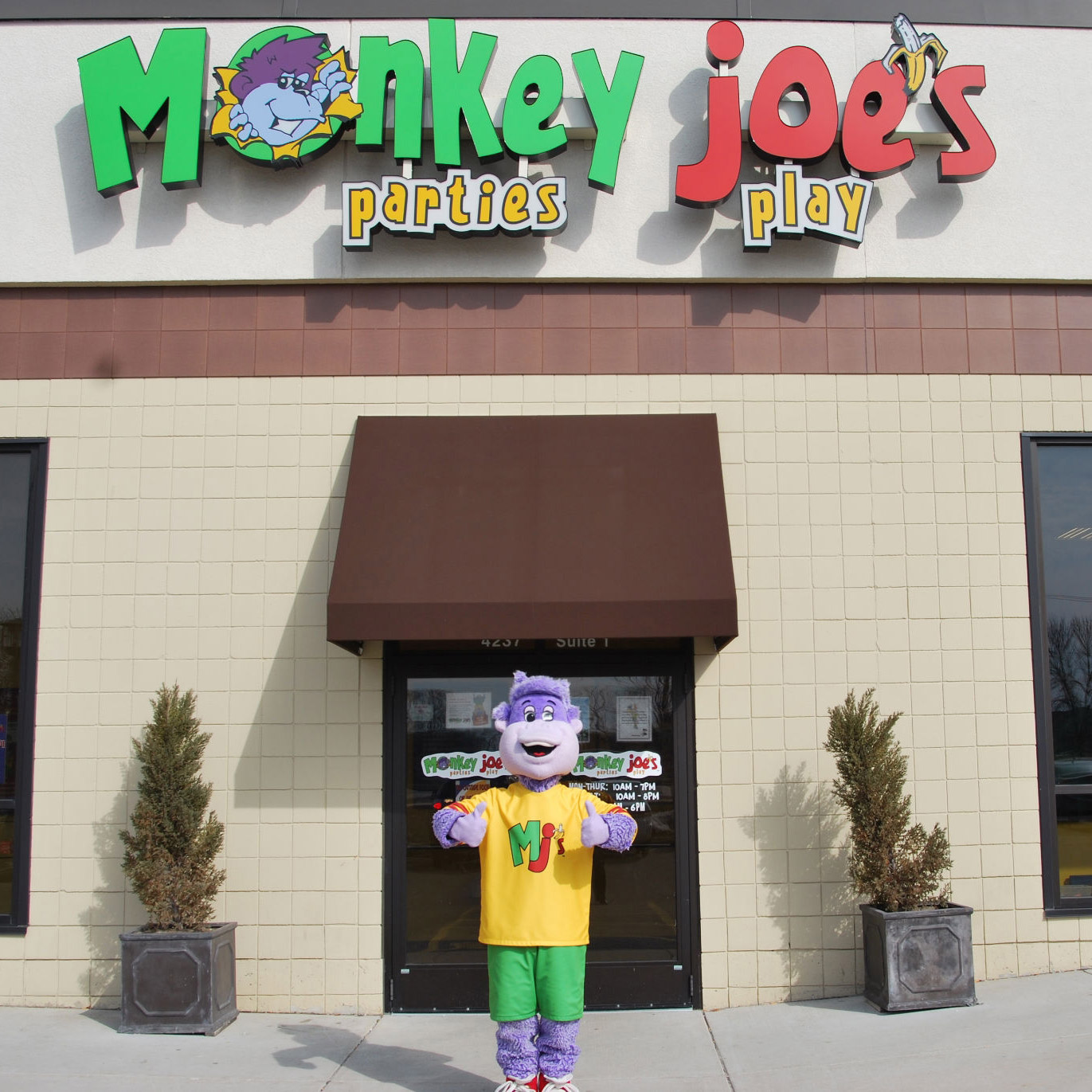 Store Build-Out and Consultation
A signed lease will make you part of the troop which means your adventure begins with a thoughtful franchisor-supported build-out and set-up. We will be your personal consultants to ensure your finished space is playfully inviting to the next neighborhood of kids who can't wait for a place to just be adventurous.
Completing the layout of your space using CAD files provided by your landlord
Working with your real estate team to ensure the work letter avoids excessive build-out costs
Architect's modifications to base plans and finalization of the completed site specific plans
Approval of the final drawings provided by your architect
Review of your general contractor's plans and questions
Vendor relations for exterior signage, carpet and equipment needed to open your franchise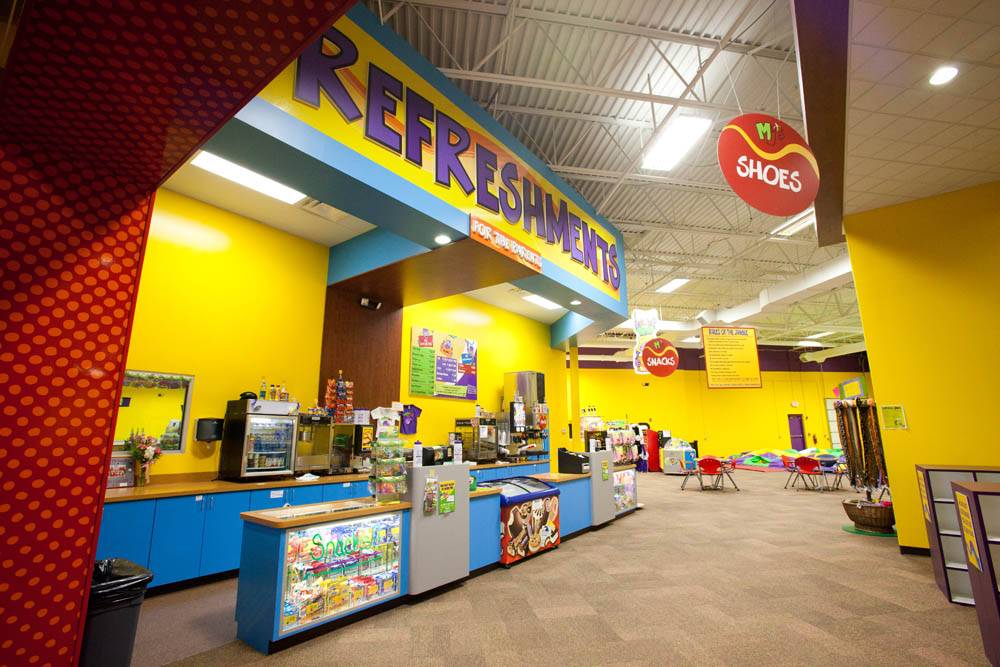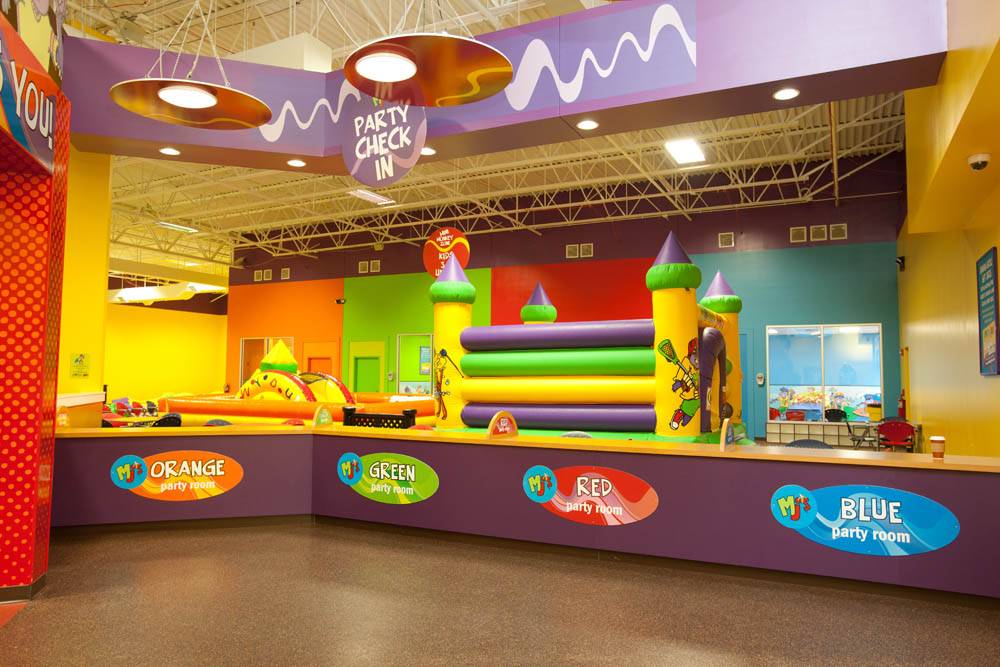 Finance Package
We understand you're investing a great deal of both sweat equity and your personal equity. We believe you will find our brand and its expanded direction good business which is why we have built a portfolio of financial institutions who are a resource for you, as needed.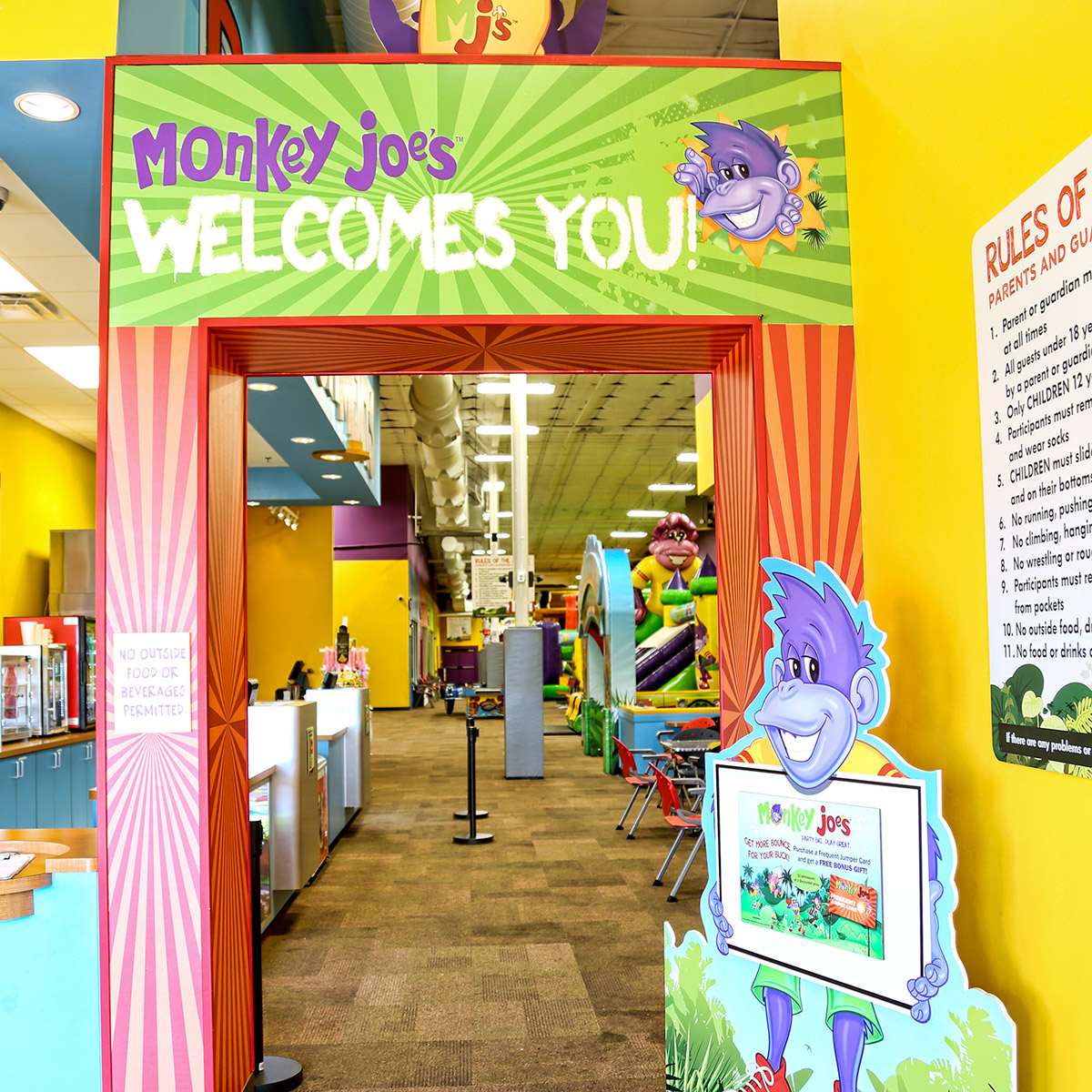 Equipment Package
Since our founding, our equipment package has been an important differentiator for our brand. And in recent years, we have worked to step up that differentiation with kid- loving inflatable slides, the Joe's Treehouse playground, the Snack Shack, and Gamer Island. Kids play hard because that's what it means to be a kid. That also translates to the importance of ongoing care and maintenance for your equipment, specified in your Operations Manual.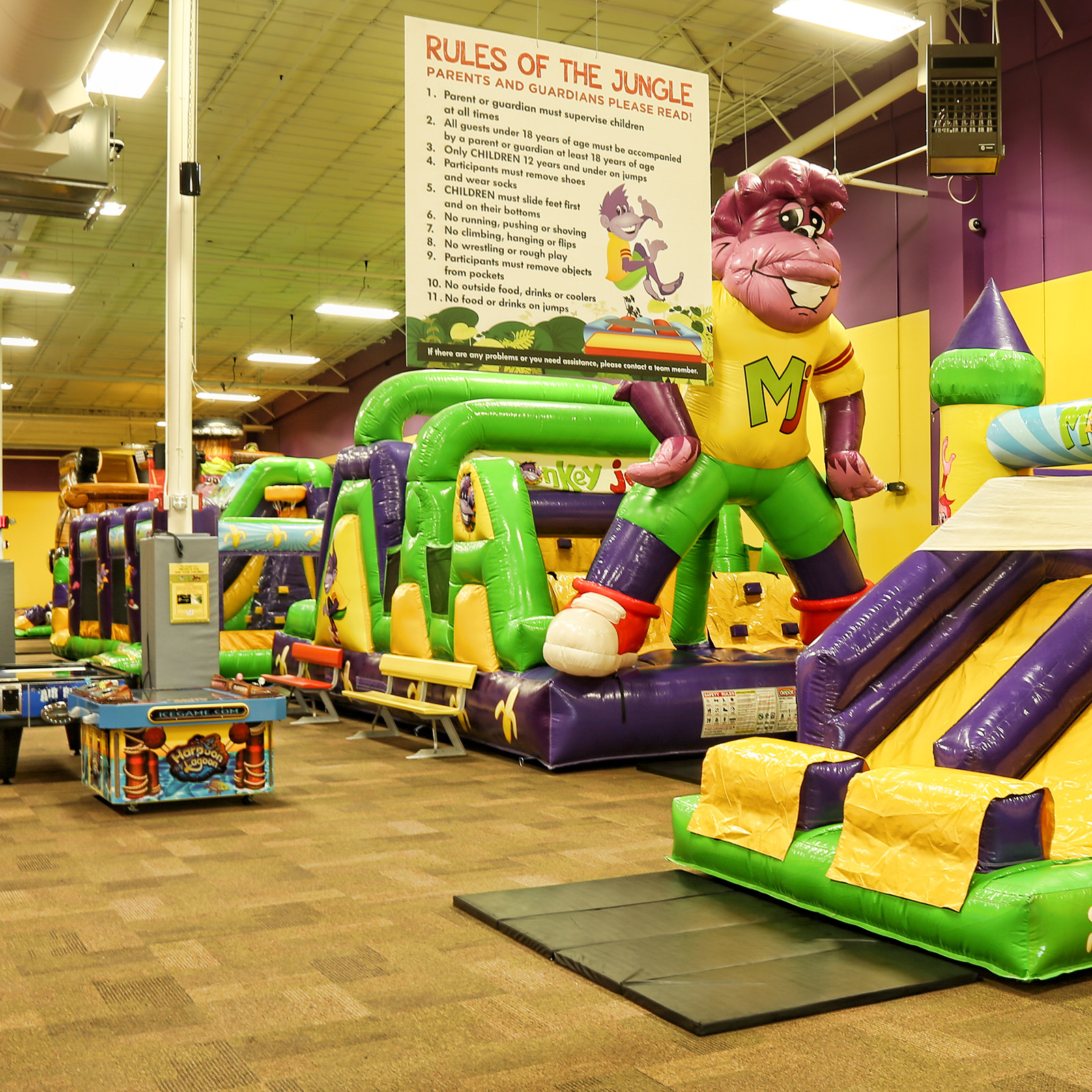 Complete Training Program
We learned early on that entrepreneurs are eager to learn. As a franchisee, you are choosing an entrepreneurial path and you will earn a degree from Monkey Joe's University featuring classroom and on-site training designed to offer insight about managing your investment.
POS operation
Walk-in and party check-in procedures
Opening and closing duties
Scheduling and hosting a birthday party
Recruiting, interviewing, hiring and training your staff
Scheduling and labor management
Accounting procedures
Developing a marketing plan
Setting up your back office
Customer service skills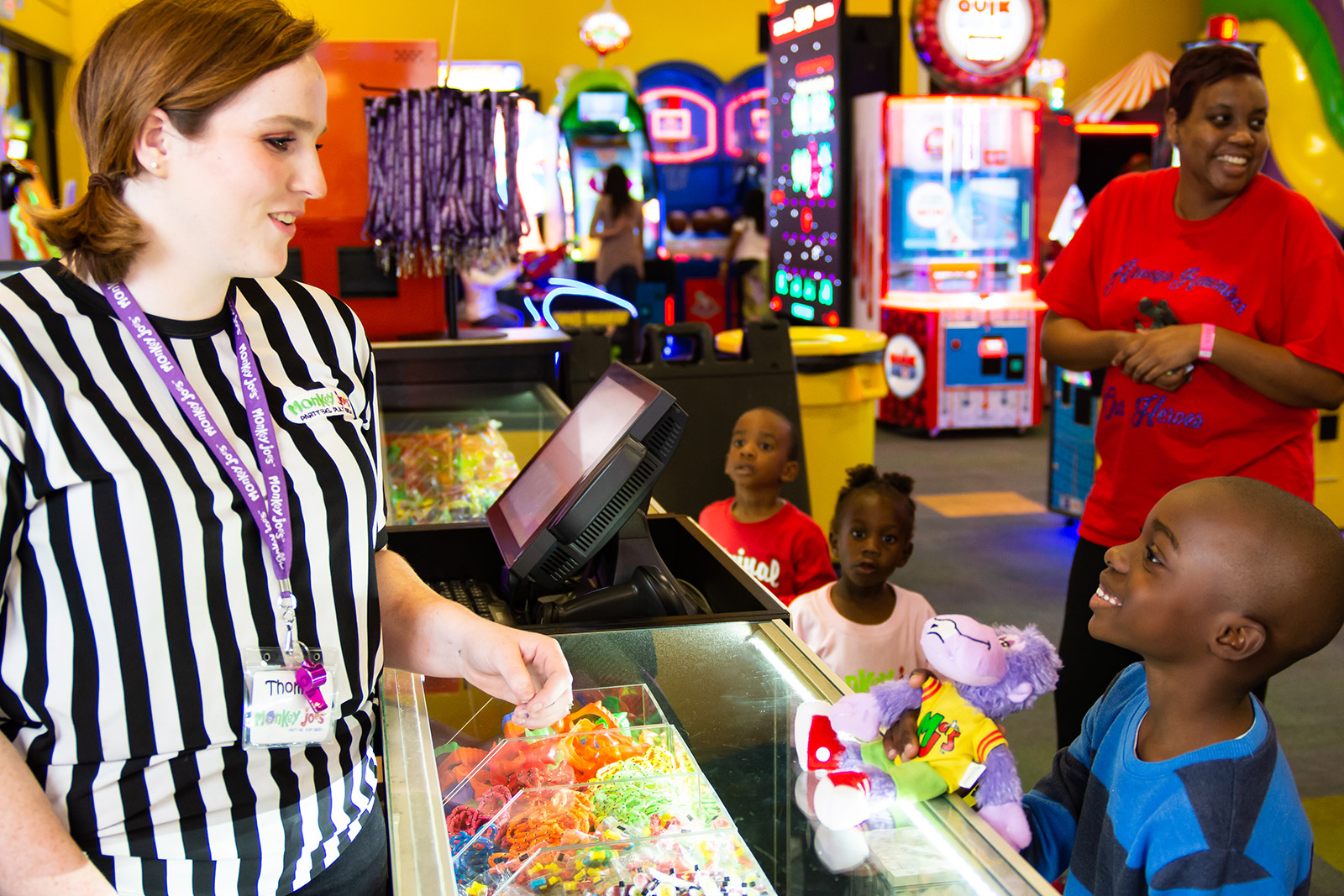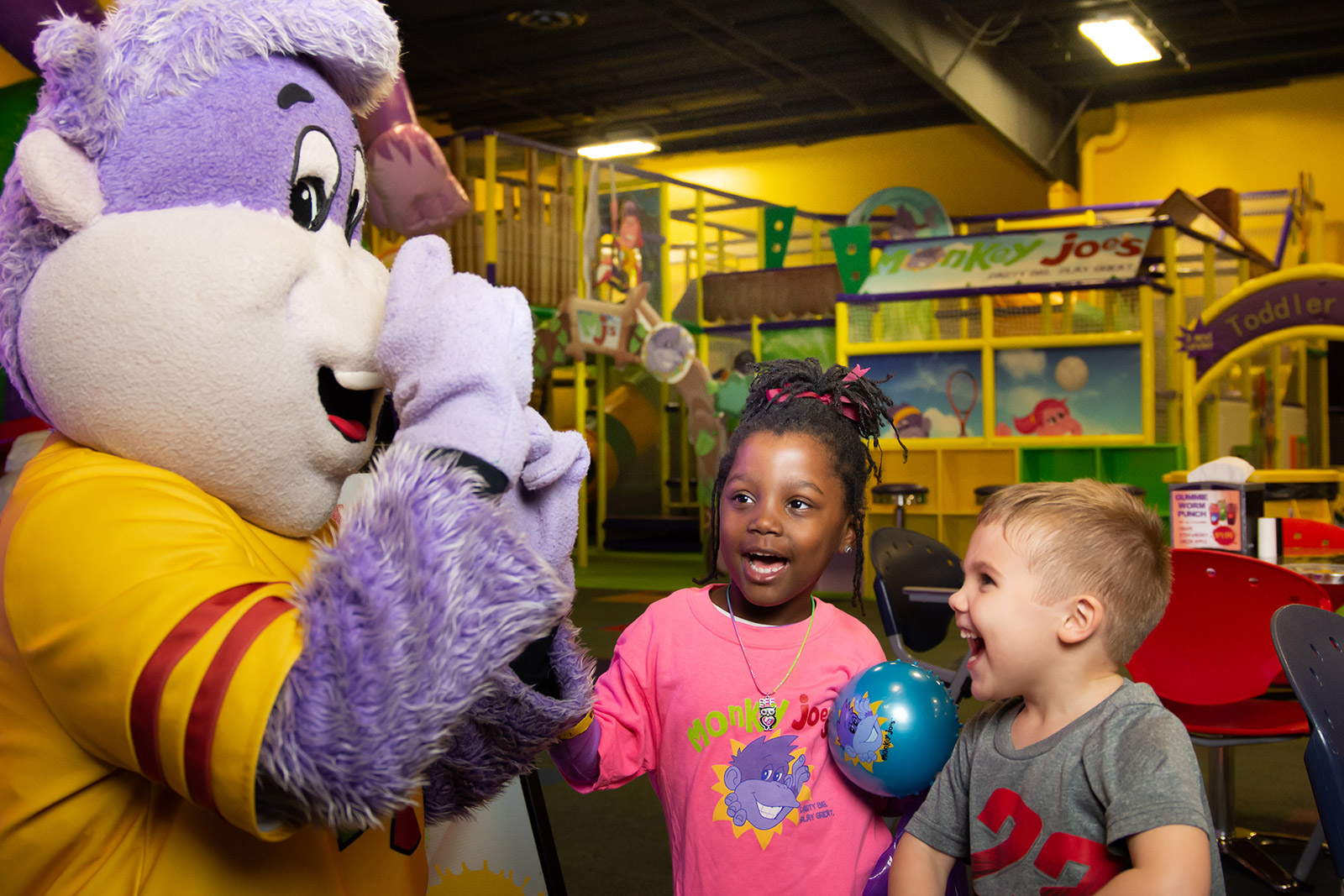 Operations Manual and Ongoing Support
Operating a Monkey Joe's should be fun, rewarding but we also know it takes work. Our Operations Manual is designed to offer the most efficient ways to run seamlessly the day-to-day operations — accounting, hiring, training, and employee motivation. It is a blueprint for all of our operational systems. It includes wonderful input from our franchisees over the years. Led by the Corporate Team, we will be there to ensure you have a special grand opening and operating experience, but our accessibility does not stop there. Our ultimate goal is to be a resource as you grow your business and be the entrepreneur you know you can be.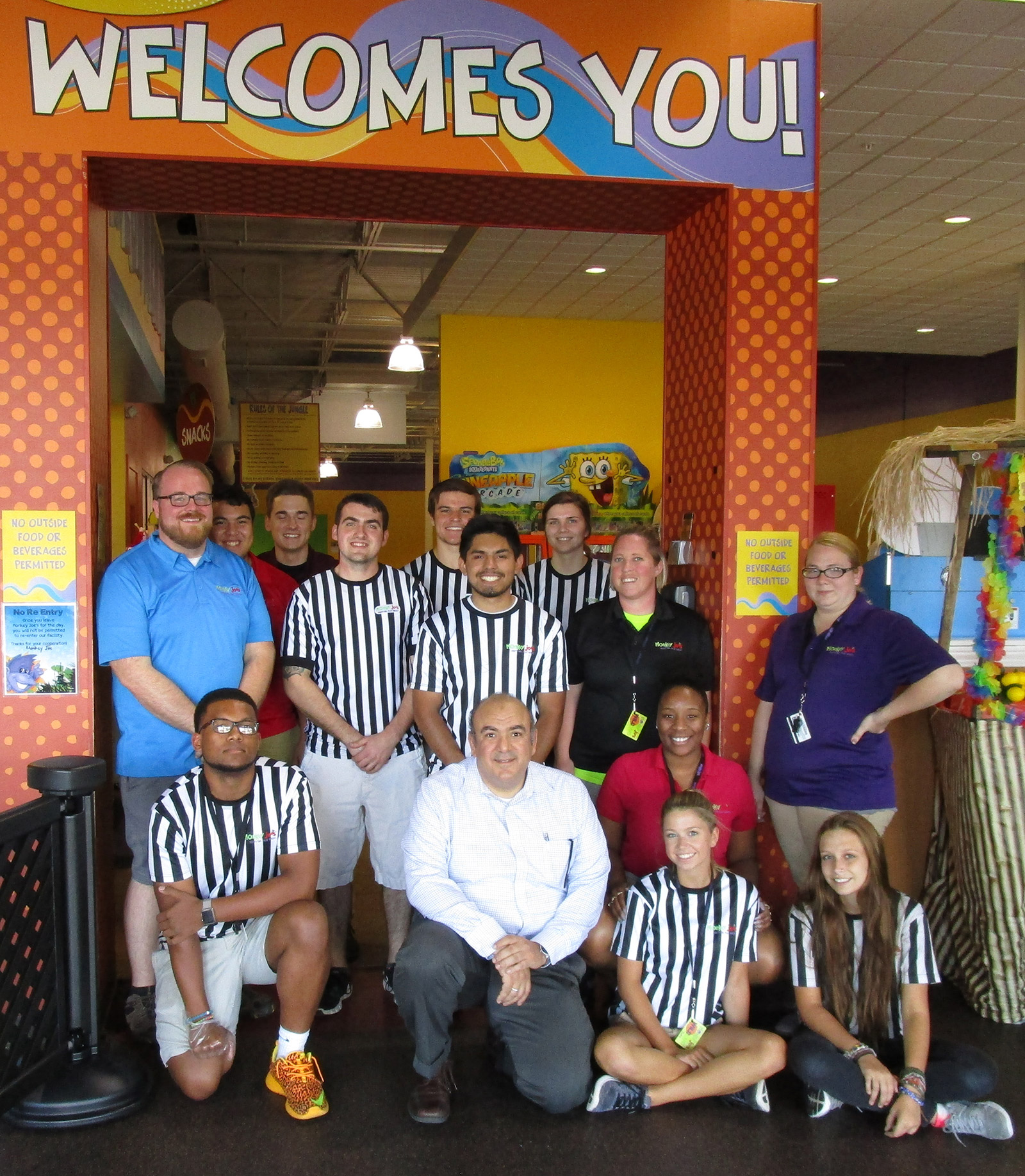 Marketing and Public Relations Support
It's a competitive marketplace for a parent/guardian's mindshare and affinity for brands that are important for their children. Monkey Joe's corporate team appreciates that environment which is why they are thoughtful about how they utilize the franchise system's marketing dollars, including leveraging their long-standing and award-winning digital public relations and marketing firm. Support comes through various national campaigns throughout the year, as well as ongoing creative for local advertising and promotions.