Your kids 3 years-old and younger have their own play area, so your whole family can have fun at Monkey Joe's. Our separate Toddler Retreat is perfect for your toddlers who may still be a little unsteady on their feet.
At Monkey Joe's, safety is our top priority. In order to keep your toddlers safe, we abide by our Safety Access Child Control System SACCS by providing:
Softer and smaller obstacles to climb on
Adult seating so you can supervise your little one's play
Toys and games suitable for kids 3 years–old and younger
Clean and well–lit play areas and trained staff on–site to assist children and rents
Certified jumps with safety mats at all jump entrances and exits
Sanitized inflatable surfaces by Enviro–Master, eliminating up to 99.9 percent most common germs
Video monitoring and identity bracelets that tell us who is in our play centers
Our SACCS Access Child Control Program makes Monkey Joe's the safest kids play facility in the business.
Don't
forget socks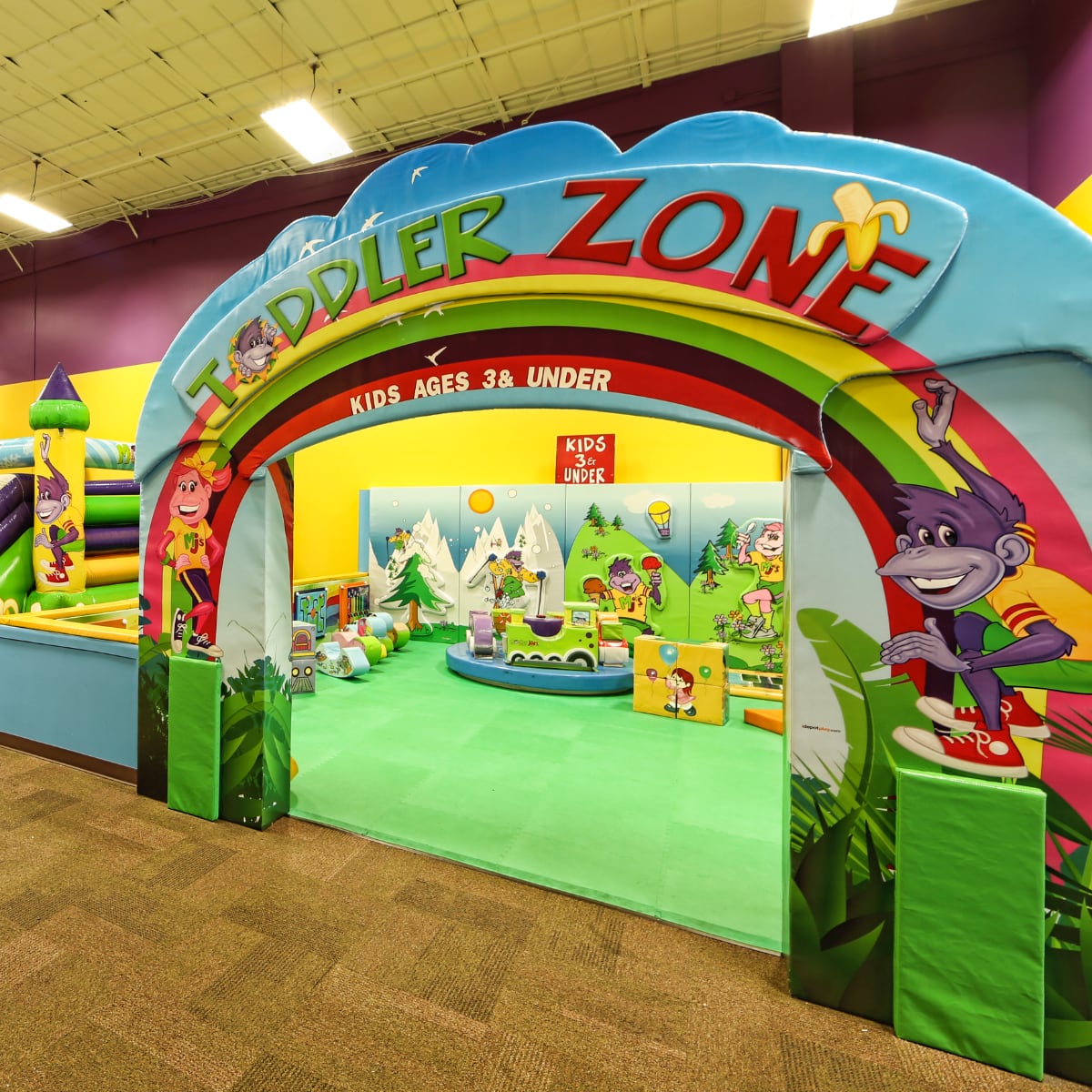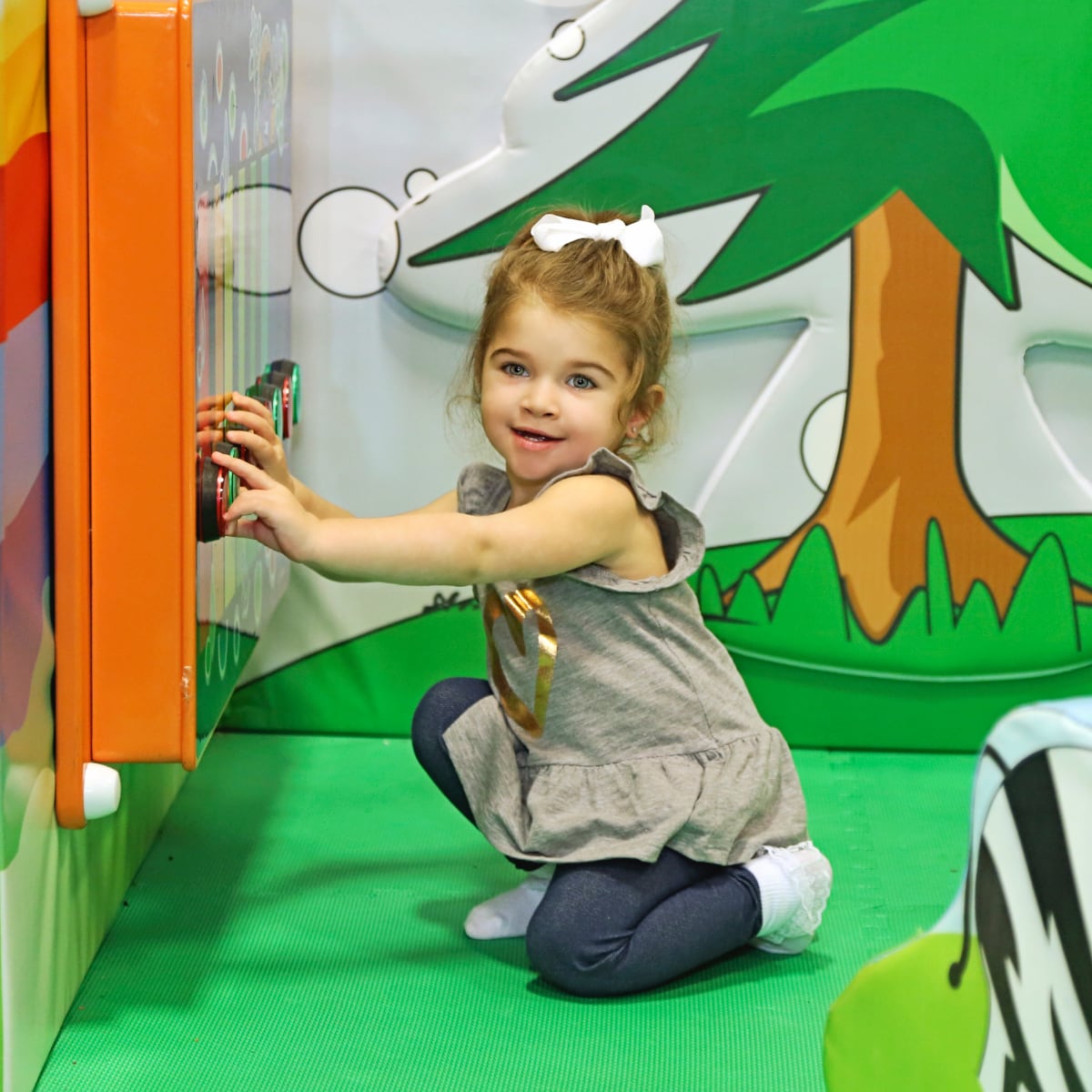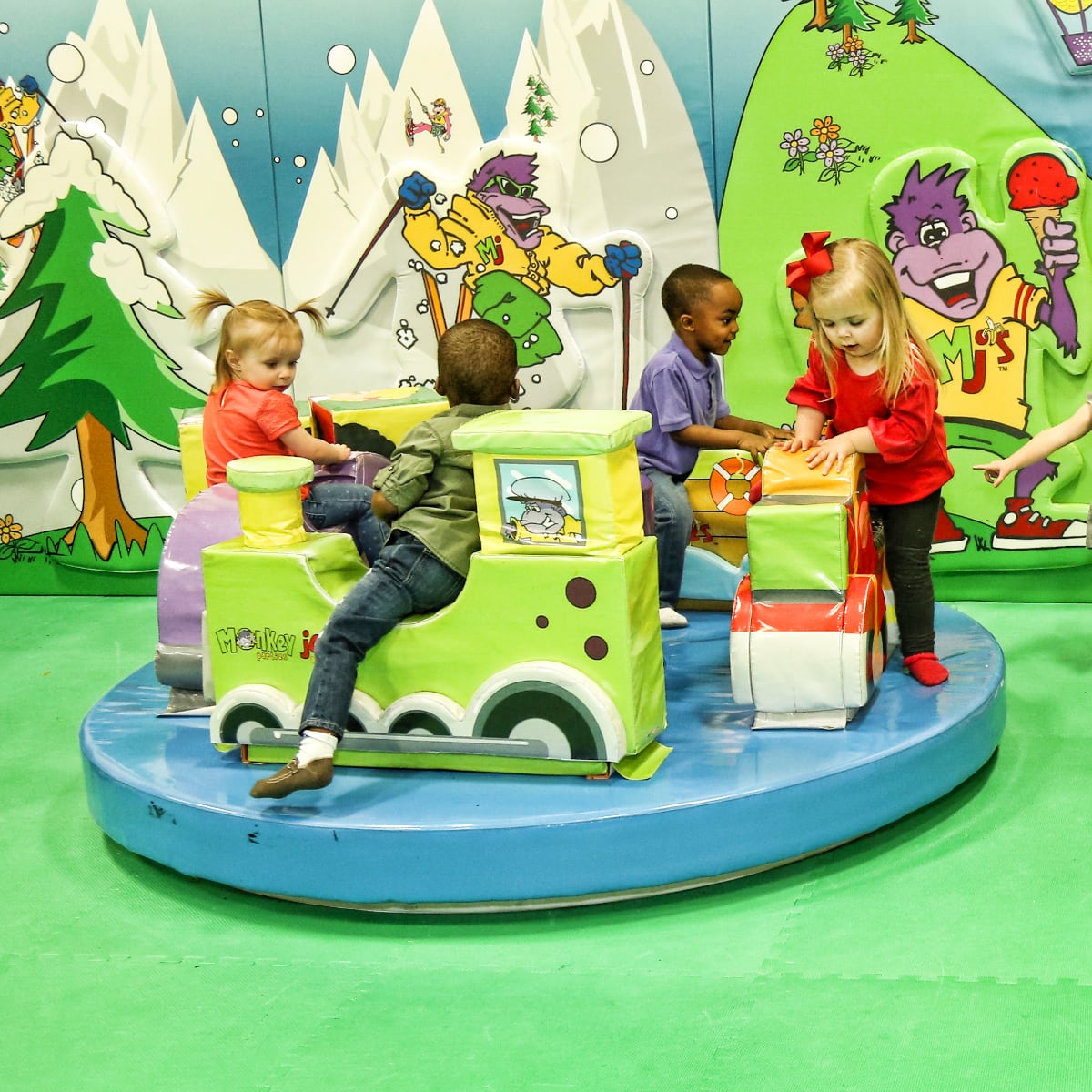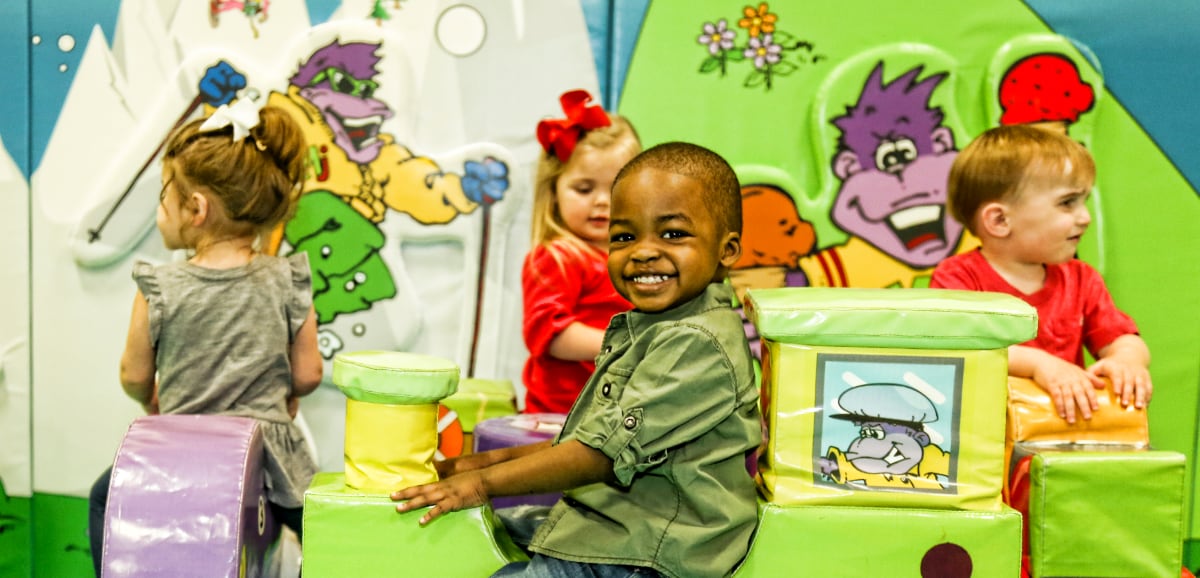 And some friendly reminders...
Make sure to bring socks for your kids. We require that socks be worn at all times in the play areas.
Pick up a Frequent User Card, reducing the price of regular admission up to 40 percent. This is only available to walk–in customers and does not apply to groups.
Find a location
near you
A variety of party packages available accommodating up to 24 kids. Find your nearest location for pricing & packages available.