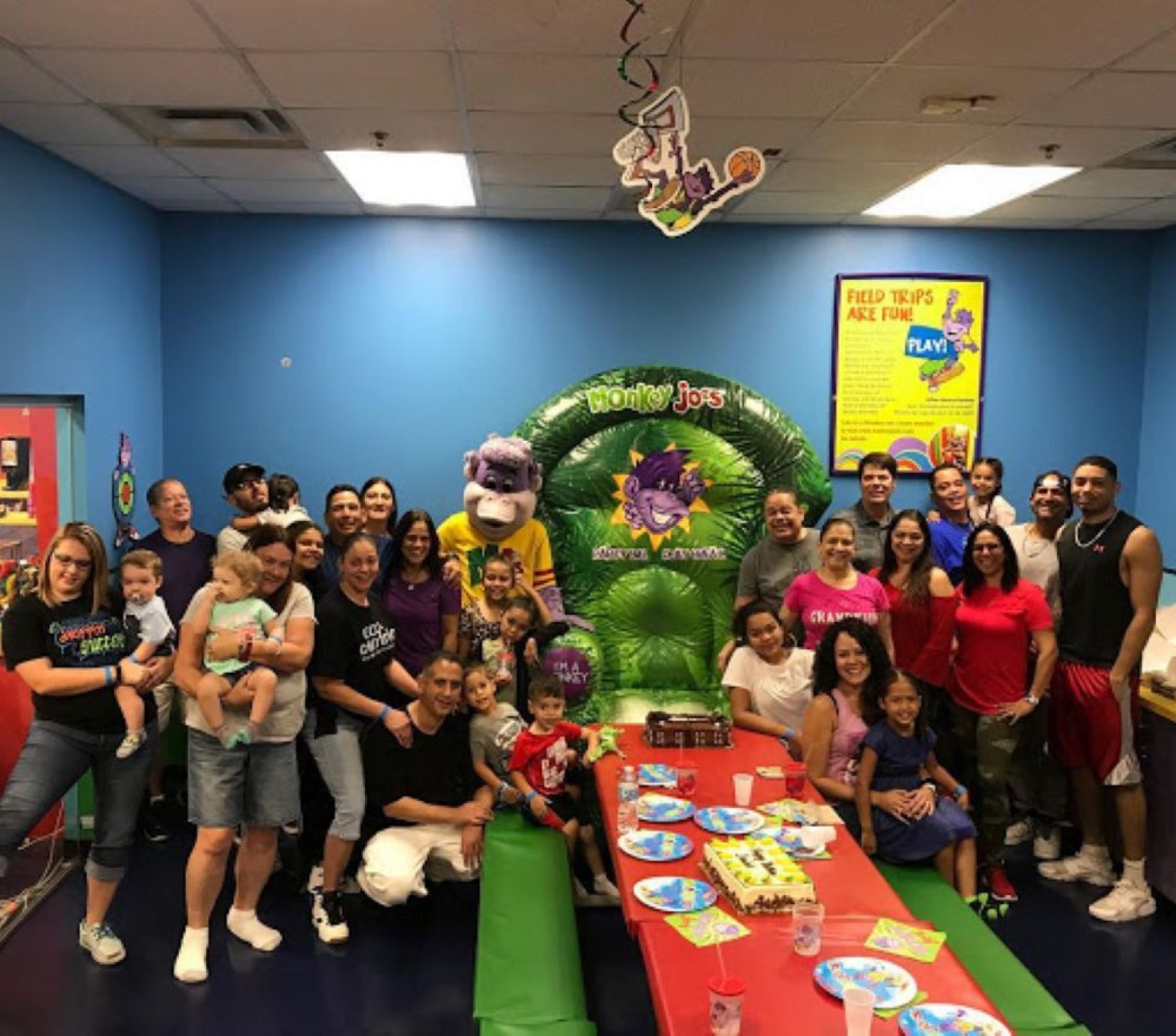 Birthday parties are (literally) all fun and games until the last guest has left and you're stuck with cleaning up the mess. The best way to make sure you're not left with chocolate stained couches and hidden cake crumbs this year? Throw your little one's big day at one of these great places to have kids birthday parties.
The Best Places to Have Kids Birthday Parties:
Local park: If you live in an area that has a local park with a playground, picnic tables, and a grill, you're in luck. Having unlimited, open space for a bunch of kids to run around in is the perfect way to make sure they go home to their parents nice and tired… and that they don't break something in your home. Plus, there are tons of fun outdoor party games you can play that they're all sure to love.
Movie theater: Whether your little one is a movie fanatic or a future star, the movie theater is a great place to hold their special day. Many theaters even have special rooms that will hold all of your guests for cake and presents. Just be sure you make sure that there is a movie playing that your little one likes!
Bowling alley: If you're looking for something a little more competitive for your kiddo's birthday, bowling might be right up your (pun intended) alley. You can split your guests up into different teams, or parents vs. kids if they choose to tag along. Just be sure you include bumpers and order lots of pizza.
Ice cream parlor: I scream, you scream, the birthday kid screams for ice cream! If your little one has the ultimate sweet tooth, then an ice cream parlor is the perfect venue for their party. Plus, you don't even have to worry about bringing dessert with you – you have an unlimited supply right there!
Kids museum: Kids museums are full of fun activities, games, shows, and exhibits that'll kid both your little one and their guests busy for hours. Not to mention, they'll be learning while having fun – a true win-win!
Monkey Joe's: If you're looking for somewhere to throw your little one's birthday party that they'll always remember, look no further. Monkey Joe's is the ultimate party spot for kids and parents! From courtesy setup and cleanup, our party team will take care of all your party planning details (even the invitations) so you can spend the day focusing on what's really important – the birthday kid.
Ready to book a birthday party they'll never forget?: https://play.monkeyjoes.com/