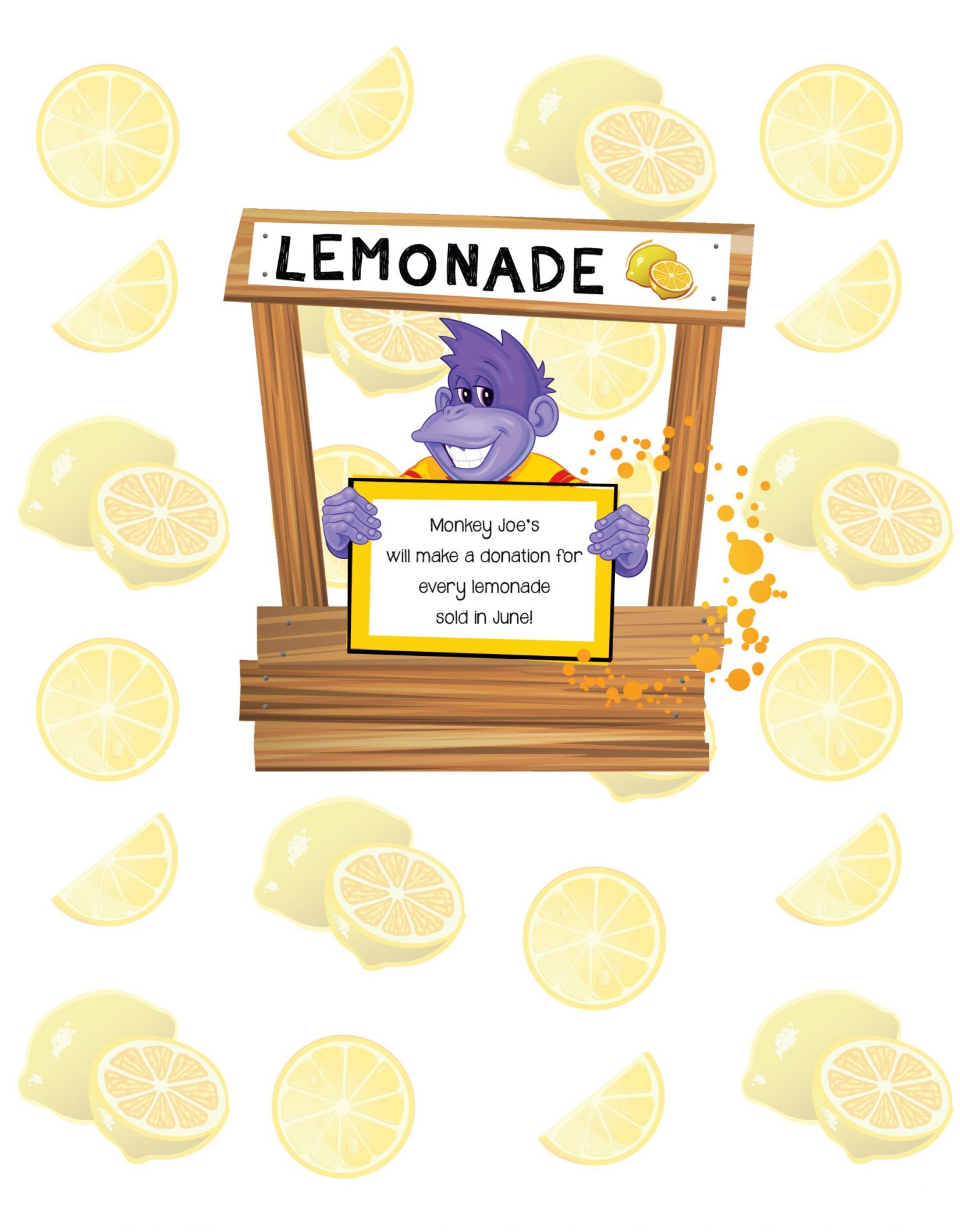 We're partnering with Alex's Lemonade Stand again this June to help raise money for childhood cancer research. We hope you'll join us at your local Monkey Joe's. 
Alex's Lemonade Stand at Monkey Joe's
Swing on over to Monkey Joe's this June to help support research into new treatments and cures for all children battling childhood cancer.
June 2023, every location will be selling lemonade to support this cause. Every cup of lemonade sold at each Monkey Joe's location will be donated to Alex's Lemonade Stand. Some of our locations will even be building their own lemonade stands, go vote on your favorite one! You can also make a donation toward childhood cancer research any time you're at Monkey Joe's this month, or you can use our fundraising link here.
About Alex's Lemonade Stand
At Monkey Joe's, we're inspired by kids with big hearts and strong minds. But one little girl, Alexandra Scott, has captured our hearts with her bravery, determination, and compassion for others.
Alex was diagnosed with neuroblastoma, a type of childhood cancer before her first birthday. After spending years in and out of hospitals, she was determined to give back and make a difference in the lives of kids just like her. So she and her brother set up a lemonade stand and raised over $2,000 in just one day!
What started as an act of kindness by one brave little girl, has expanded into a national foundation dedicated to childhood cancer research. Even though Alex is no longer with us, her legacy lives on through Alex's Lemonade Stand Foundation (ALSF). ALSF encourages others to follow in Alex's footsteps and create their own lemonade stand to raise money for childhood cancer research.
Whether it's pennies from a piggy bank or a few dollars from chore money, every donation helps! Join us in helping all the families affected by this disease this June.