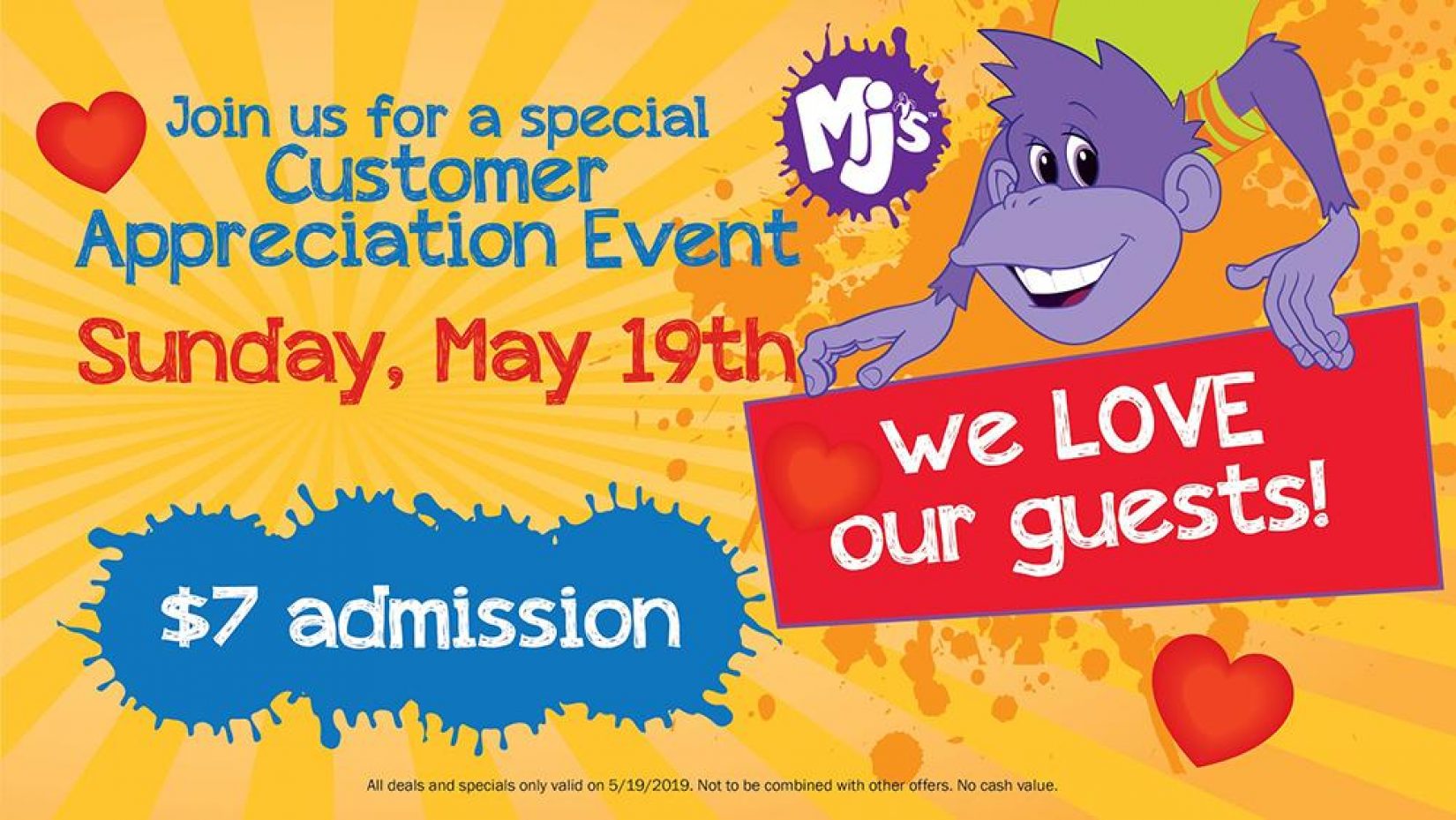 It's that time of year again! We have the greatest customers and to say thank you to all of our favorite little monkeys, we've planned a special Monkey Joe's Customer Appreciation Day! This special day is all about big fun and even BIGGER deals, so swing on over to your nearest location on May 19th for a day full of discounted play.
What you need to know:
Along with $7 admission all day long, many of our locations will have special giveaways, scrumptious treats, and arts and crafts that the kids can take home to hang on the fridge. No matter your little one's age, your location, or how long they play, your little monkeys are sure to have the best day ever!
We LOVE our guests and appreciate each and every one of you making Monkey Joe's your destination for family fun. From celebrating your little one's big day to bringing the whole crew over for family fun night, we love being a part of these special days and happy memories that your kids will never forget.
This is one of our favorite events of the year, and we hope that you'll join us for a day of fun, friends, and free events for the whole family. Don't forget to snap some pictures and tag us on social media! You never know when your little one might pop up on our Facebook or Instagram pages.