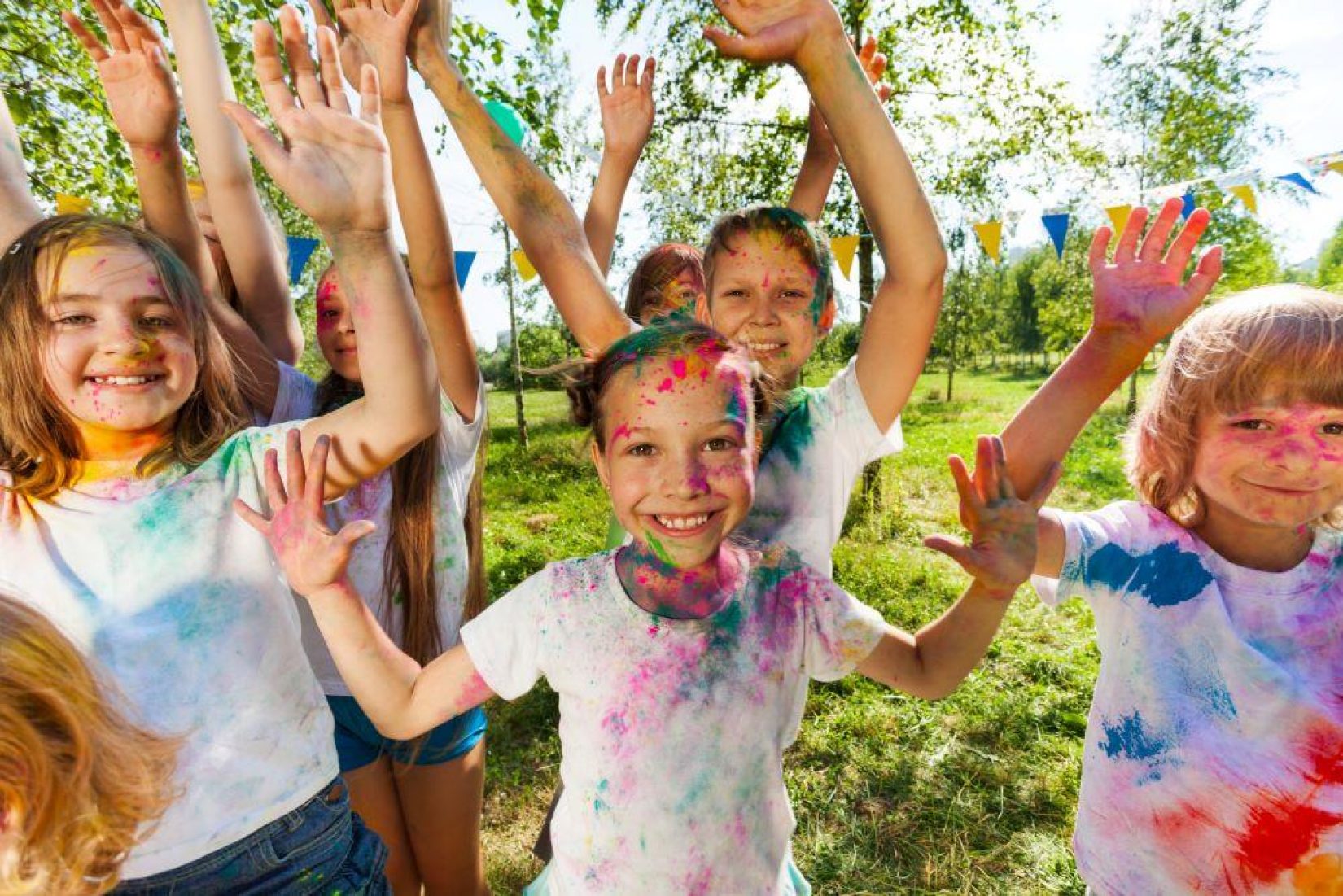 Outdoor activities like tag, hide-and-seek, and capture the flag are always a fun way to spend sunny days. But if you really want to get the kids excited, try out a few of these kid-friendly outdoor games using lots of color!
Water Gun Painting
Image from firefliesandmudpies.com
Water gun painting is the ultimate boredom buster. All you need for this activity are some water guns (we suggest Nerf Super Soaker Alphafire Blasters), watercolor paper, liquid watercolors and an easel… or a thumbtack and tree.
Water Balloon Fights
Image from 3kidsandagluestick.wordpress.com
Everyone loves a good water balloon fight, but when you add some safe, non-toxic food coloring to the mix, it gets 10x more fun. Make sure you dress your kids in some old clothes that you don't mind getting stained!
Shaving Cream Twister
Image from momlifemadeeasy.com
Remember Twister from when you were growing up? Well it just got even better! Put some shaving cream on top of each of the circles, and add in a few drops of food coloring to match.