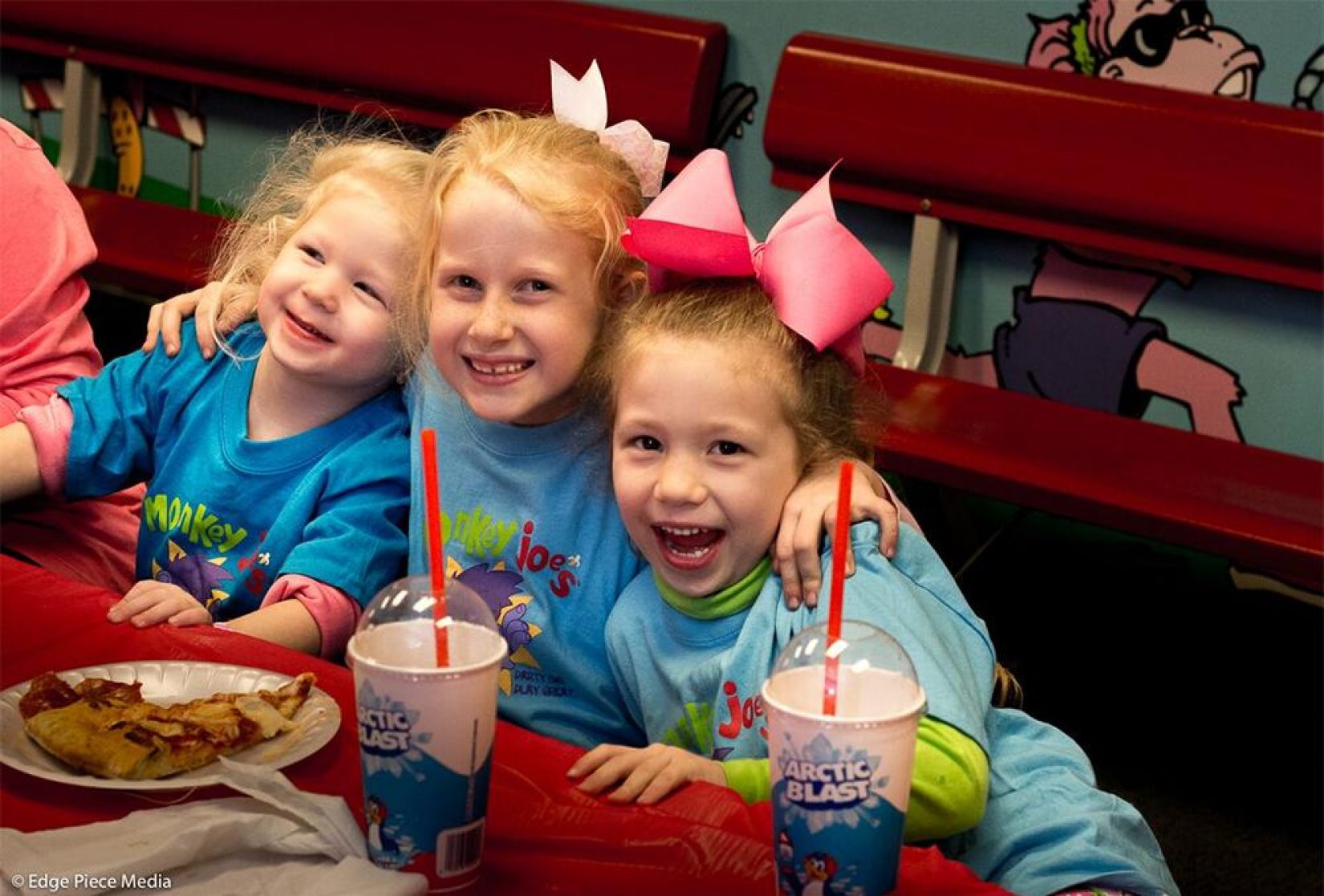 The time has finally come that your child popped the big question, "Can I have a sleepover?" Whether it's just a few friends or a house full of little monkeys, planning your kid's first sleepover party can be exhausting. Check out these tips and tricks that are sure to help you throw a sleepover party your little one will never forget!
The Basics
Before you get into the nitty-gritty of games, food, and activities, there are a few must-do's to make sure that everything runs smoothly.
Chat with your little one about expectations. Sleepover parties are meant to be fun and a way for your little one to connect with their friends on a new level. But this doesn't mean that you should let them run around willy-nilly with no expectations put into play. Before the party, make sure you set a limit of how many people will be invited, what types of things (rooms, items, etc.) are off limits, and any other rules or boundaries you think are important to set.
Know your guests. You may not know every kid your little one wants to invite personally, and that's okay. But if they're going to be spending the night at your house, you should at least have a basic understanding of who they are and what their parents expect. Maybe this is also their first sleepover party and they are a bit nervous. Or maybe they have an allergy and need to take certain medications at night. Be sure to have a conversation with their parents prior to the party so you don't have any unexpected surprises.
Set a specific pick up time. The worst thing you can do for a sleepover party is to tell the parents to "pick them up whenever." After a long night of watching a group of rambunctious kids, you're going to want some time to relax. Set a reasonable time for pick-up (between 10:00 and 11:00 am) to give them time to make morning memories and eat some breakfast.
Be prepared for sudden exits. As a parent, you learn to expect the unexpected. Kids are unpredictable, especially when they're not yours. They can get homesick or completely out of control, and when this happens, you're going to need to call their parents. Make sure you have contact information for every parent so that if someone is crying to go home at 3:00 am, you can easily get in touch with their parents.
The Fun Stuff
Now that you've set some ground rules and are prepared to spend your night with little monkeys running around your home, you can focus on the stuff that makes sleepovers special. Check out a few of these ideas that are sure to make your little one's sleepover a night to remember.
Build a blanket fort. It's no secret that kids go crazy for forts. All you need are some sheets and living room furniture and you're good to go. Forts in your living room are the perfect place for kids to go at the end of the night to watch some movies and snack on popcorn. Make sure you snap a picture!​
Have matching pajamas. What's better than spending the night with your best friends? Matching with them! Grab a couple pairs of matching pajamas for your kid and their party guests. You can either include them with the invitations or surprise them when they get there.​
Build your own pizza. Pizza is a sleepover party staple. While it's definitely easier to just order in, it's way more fun to make them with your little guests. Take a trip to your grocery to pick up mini pizza crusts, some fun and yummy toppings, and lots of cheese.​
Put on some movie favorites. Is a sleepover even a sleepover without movies? Once your pizzas are finished, set the guests up in the living room (or kitchen) with some sleepover classics playing on the big screen. When in doubt, you can't go wrong with Disney classics.​
Have a karaoke contest. If you put on a Disney movie, chances are your house is going to be filled with lots of little voices singing at the top of their lungs. Grab a make-shift microphone and pop on some of their favorite sing-a-longs for an epic karaoke battle. You can reward the winner (or everyone) with a bowl of ice cream.​
Make pancakes in the morning. After a night full of fun and games, your little guests are going to wake up with quite the appetite. Pancakes are the perfect post-sleepover breakfast, especially if you throw in some chocolate chips. If you're feeling really crafty, you can try to make the pancakes into different shapes. Don't worry if you're not an expert in pancake art. You can always buy some pancake molds, or just opt for the simple mouse shaped pancake.
The easiest way to make sure your sleepover party runs smoothly? Bring them to Monkey Joe's first! Between our obstacle courses and inflatable jumps, your little party goers will be tuckered out before they even get to your house – you'll thank us later. Find your nearest location here.