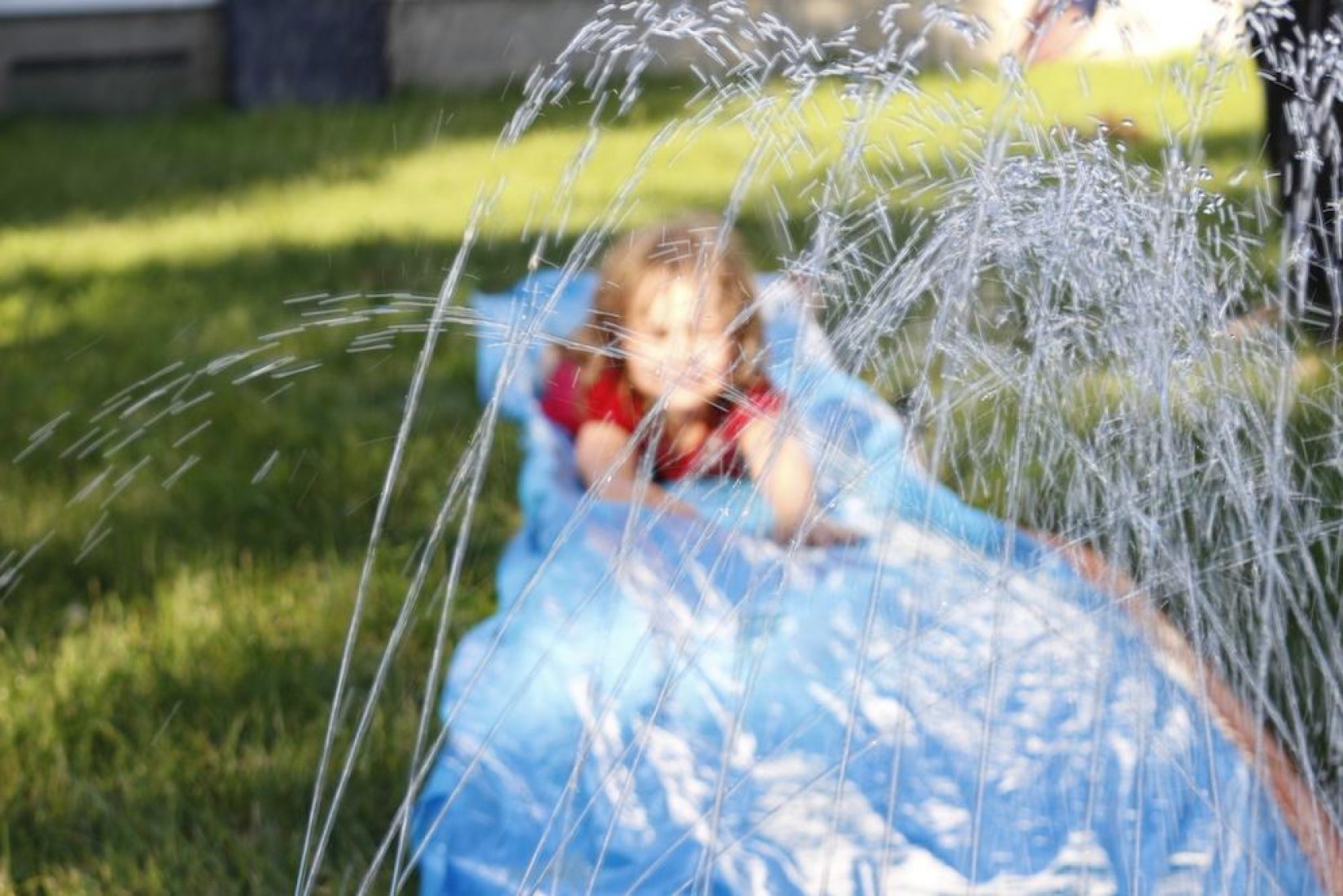 Is there anything more fun in the summer than a Slip 'n Slide in the yard? It is a summer tradition that brings lots of laughs and joy. Sure, you could go buy one from the store, but creating your own is so much more fun! We've gathered some tips below for you to make your own Slip 'n Slide this summer!
What You Need:
Heavy Plastic

Tear-free soap or baby shampoo

Landscape pins or tent stakes

Pool Noodles (optional!)
Let's start with the plastic – the base of your slide. You'll want to get something that's heavy-duty so it stays in place and holds up as people slide on it. You can try heavy 4mil or 6mil plastic from Amazon or your local hardware store. Look for something that's 10ftx100ft for the ultimate slide.
Pro Tip: Do not buy a black sheet or plastic. The black will absorb the heat from the sun and it will get hot pretty quickly. Stick to clear, white, or blue.
Next, you'll need something to hold it down. Landscape pins are great for this, but if you can't find them, try some tent stakes. Before you stick the plastic in the ground, make sure you've found the perfect spot for it. It needs to be on a hill and have a long stretch of grass. Think about that landing – you don't want to end up falling on the concrete!
The pool noodles are completely optional, but they're great to use as bumpers down the slide. Use some double-sided tape to stick them on each side of the plastic. You could also use them to create a barrier between two slides – making it a little more competitive and exciting!
Now you just need to pour some soap or baby shampoo down the slide to make it extra slippy! This is better to use than dish soap because it won't hurt if it gets in your eyes. Grab the water hose, too. Constant water flowing will make it fun!
We'd love to see your homemade slip 'n slides! Send them to us on Facebook or tag us on Instagram!