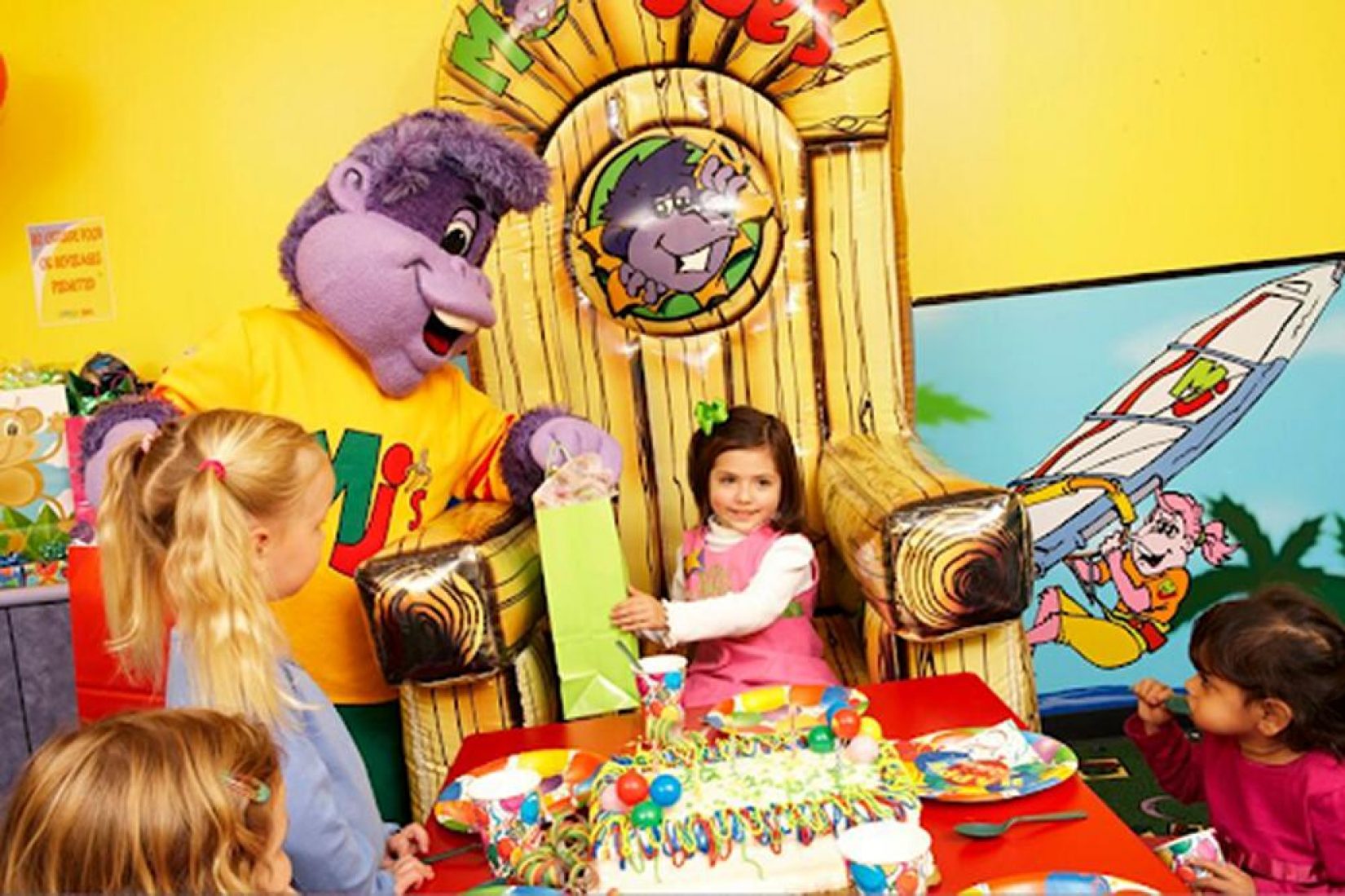 Creative kids' birthday party invitations are a great way to make your little monkey's birthday party special from the moment your guests hear about it. Invitations set the expectation for the party. They announce the theme (if there is one) and get guests excited for what's to come. Check out these tips on how to make the perfect kids' birthday party invitation for your child's next birthday.
1. Match the party theme
If you have a theme, start sharing it through the party invites. Whether it be a simple color scheme or a full theme like princesses or superheroes, an invitation that matches the theme is a lot more fun to open and gives a small glimpse into what's to come.
2. Incorporate catchy phrases
These are always a fan favorite with kids' birthday party invitations. Use a play-on words to hint at the theme of the party or to highlight how old your child is turning. Things like "ONEderful," "Young, wild, and THREE!," "She's 8, let's celebrate!"….you get the idea.
3. Include a photo of the birthday kid
Including a photo of the birthday boy or girl not only makes your card more personable, but it also highlights the real star of the show!
4. Don't forget the essentials
It may seem obvious, but make sure you include the who, what, where, and when of the party. Think about the things that you would want to know if you were the one receiving the invitation: things like the address, a phone number for questions or RSVPs, and what to expect.
5. Add some extra fun!
We're not ones for making a mess, but sometimes it's worth it, right? If you really want to add some extra pizazz to your card, you can put confetti inside of the envelope or maybe a balloon. It not only adds some extra flair to a typical birthday invitation, but it also creates more excitement around the party. If the invitation is that cool, imagine what the party will be like!
Need somewhere to host your kid's next birthday party that's as cool as they are? You can check out our party packages here. We'll even help you out with the invitations!