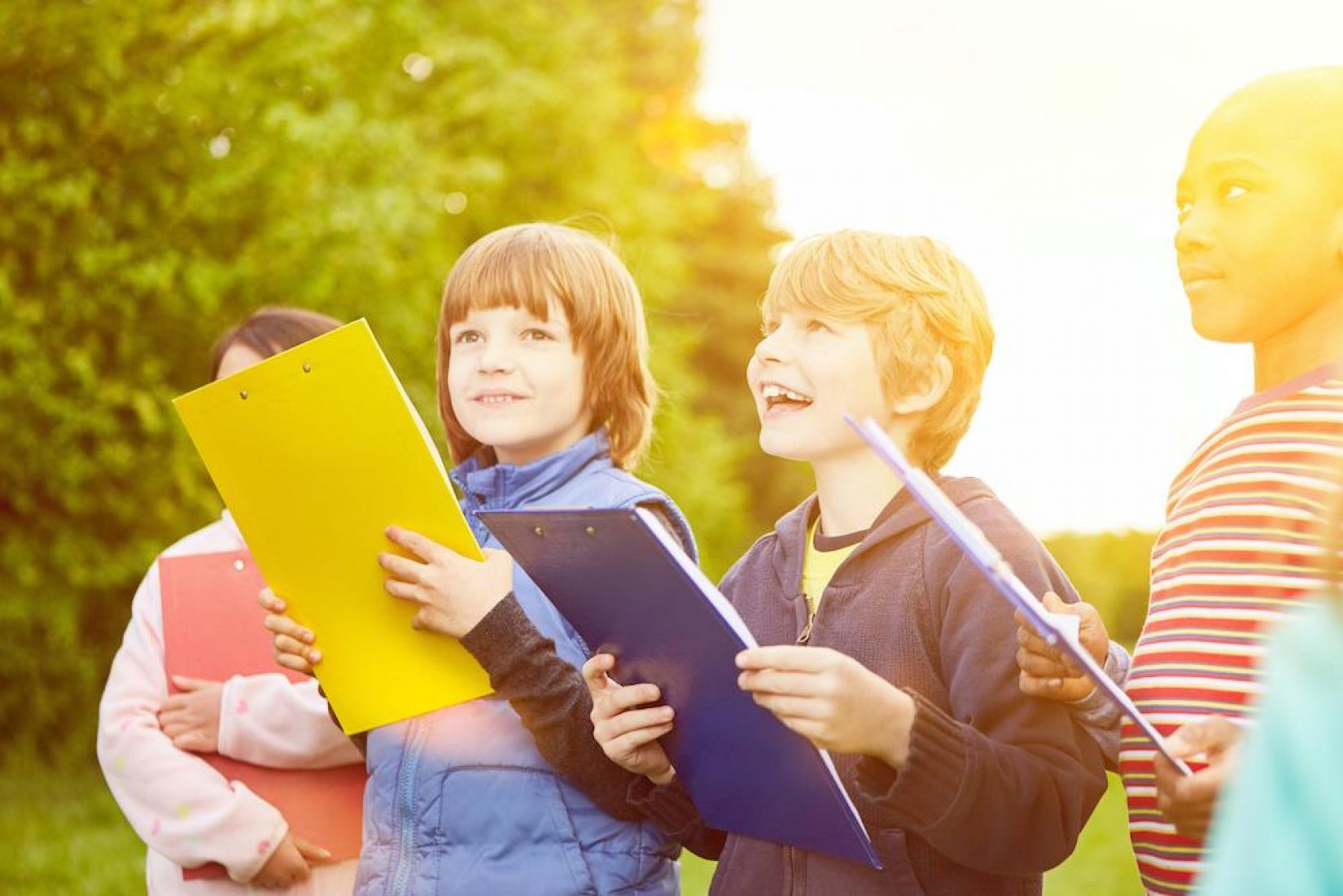 Is your family going a little holiday stir crazy? Creating a scavenger hunt is a great way to get out of your house to explore the neighborhood and have a little family-friendly competition. Here's how to create your own holiday scavenger hunt.
1. Decide on Your Location
It's important that you scout out your location parameters, so your scavenger hunt participants will know where they can and cannot go. Also, this will give you a good idea of what should be included on your checklist.
2. Create a Checklist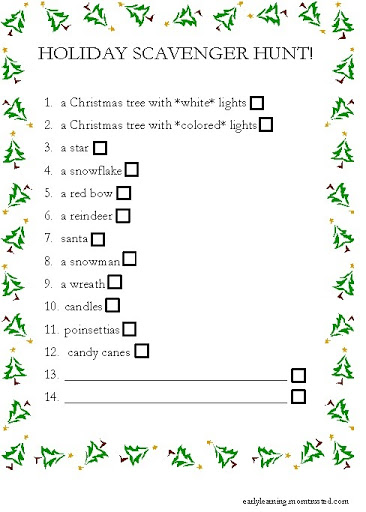 (image source: earlylearning.momtrusted.com)
Get creative with this step! You want to make sure that your kids will be able to find each of the holiday items, but you also want to make it a little bit of a challenge. The image above is a great list of holiday ideas to get you started. Try thinking outside of the box a little! You can download the printable list scavenger hunt list above here.
3. Pick a Date
Pick a date for your scavenger hunt and tell the neighbors! Maybe you can get a whole crew searching the neighborhood?
4. Make Treats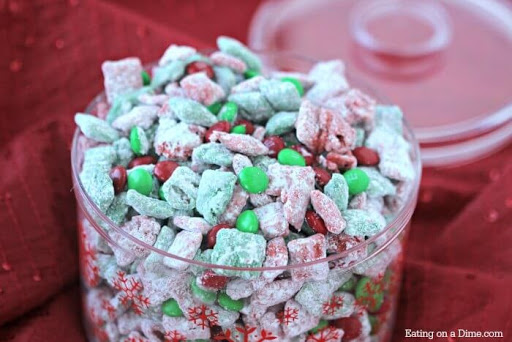 (image source: eatingonadime.com)
Don't forget to bring some special holiday treats along the way! Some ideas are hot chocolate, sugar cookies, and holiday-themed puppy chow.
5. Create a Playlist
Last but certainly not least, create a fun holiday playlist for your scavenger hunt and bring a small speaker to play it from as your kids explore the neighborhood. This will be sure to get the whole family in the holiday spirit!
Have fun with it and enjoy your time together as a family!