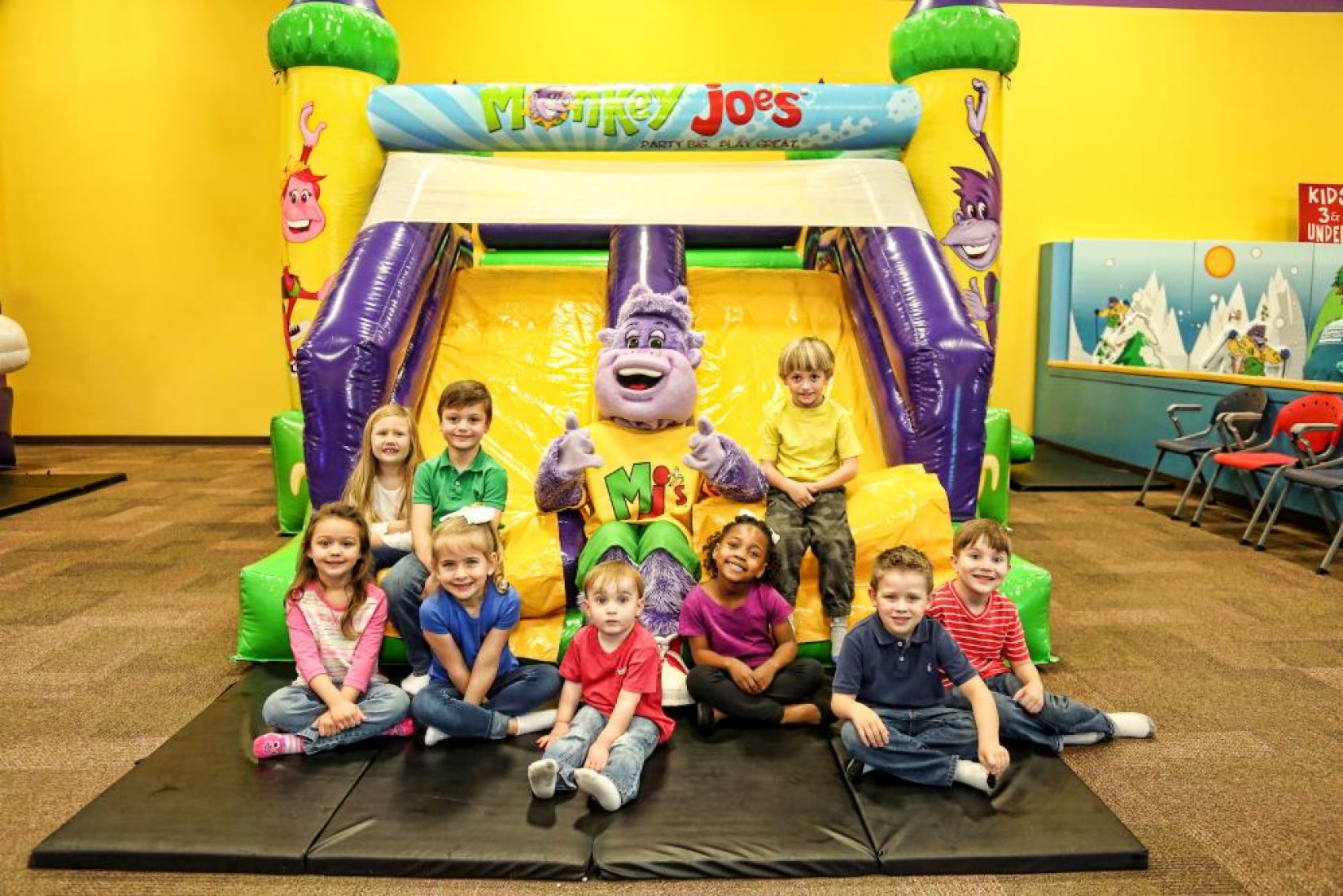 Stuck inside with a bunch of high-energy kiddos bouncing off the walls? We know the feeling. Monkey Joe's is a great place to bring your little ones to wiggle, bounce, and slide their energy out – but if you can't make it out to play in the jungle with us, you can always make your own indoor obstacle course at home!
3 Steps to Creating the Best Indoor Obstacle Course
Step 1: Map out adequate space for your course.
You don't need a giant indoor space to create an epic obstacle course – a hallway will do just fine! Or, if you're feeling adventurous, you can make the obstacle course throughout your entire house.
Step 2: Choose a few ideas from the following list.
After you've found the best space for your obstacle course, it's time to choose what you want to include in it! If you have a smaller space, we suggest picking 3 or 4 activities. That way you can switch them out once the kids start to fizzle out from the current obstacle course. For larger spaces, try doing 6 or 7!
Step 3: Make it a competition.
If you really want to get the kids moving and grooving, some friendly competition is the way to go. Invite some friends over, brainstorm some fun prizes (you can never go wrong with ice cream) and have fun!
Be sure to take a picture and upload it to Instagram with the hashtag #monkeyjoes! We love seeing the creative obstacle course you make.