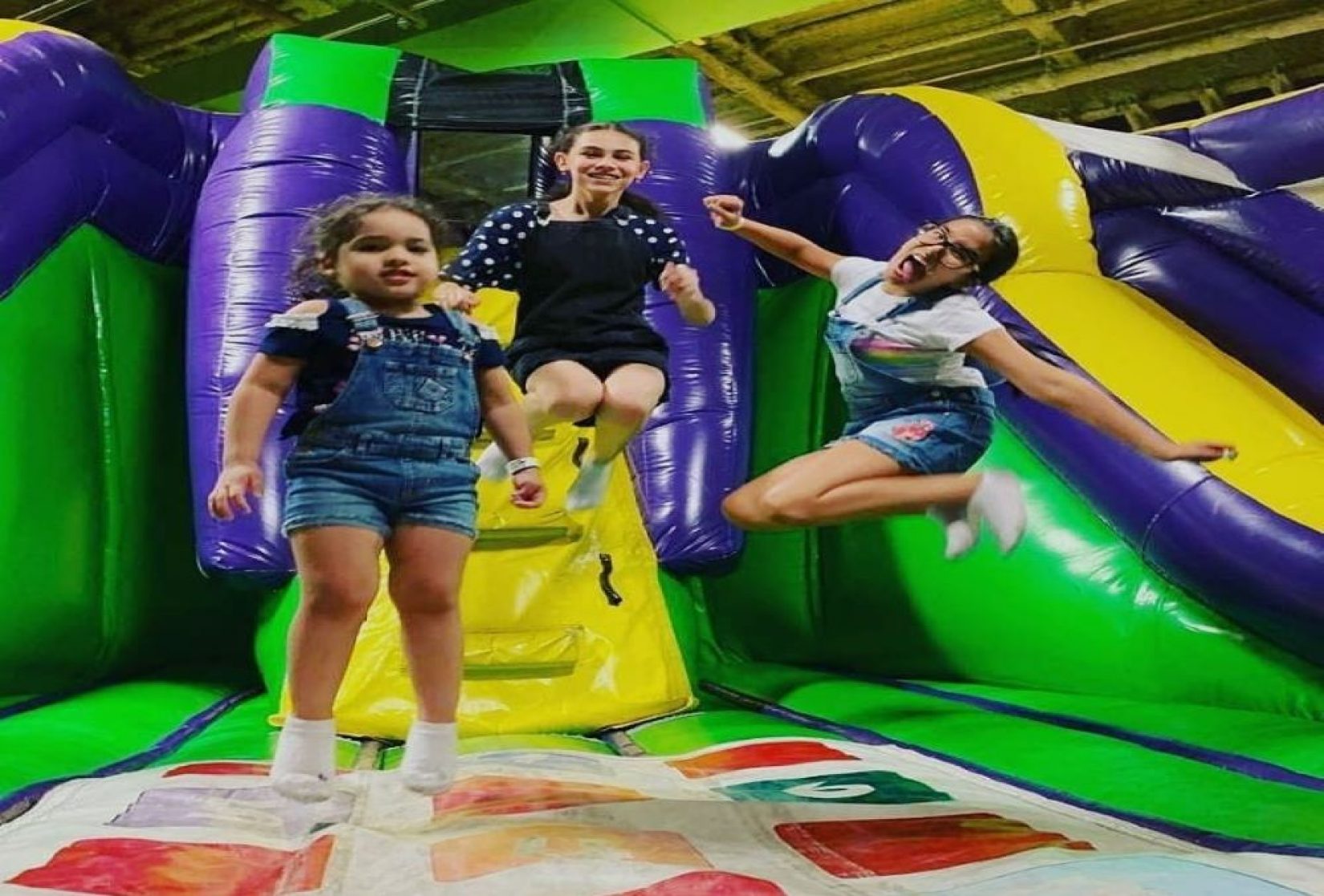 Daily exercise is an important part of every child's life, but getting in their 60 minutes of play a day can be tough when you have to deal with crazy schedules, weather, and even the struggle of pulling them away from the screen for a bit. To help get your little one up and moving, we've thrown together a list of some fun exercises for kids that they're sure to enjoy.
1. Jump rope: Whether they choose to jump it out on your own or go the double-dutch style, your little one is sure to have a blast jumping to these jump rope rhymes or dueling it out in a competition. If you need some help creating a bit of buy-in for this activity, show them the Disney movie Jump In! first.
2. Sock skating: If you can't head to a local ice skating rink, but you have hardwood floors, you can always bring the skating fun to your own home. Slip-on some fuzzy socks and try out some spins, play a game of indoor hockey (with bundled up socks for a puck) or have competitions to see who can slide the furthest.
3. Zumba: What's a better way to get in 60 minutes of play than by dancing it out? The best part about Zumba is that you don't have to be good at dancing to do it! All levels of experience are welcomed with open arms. You can either find a local Zumba class or follow this kid-friendly one on YouTube.
4. Yoga: If you have a little one who is a little calmer than the rest, yoga is a good exercise option to get their heart rate up. Not only is it a great physical exercise, but it's also a fun way to bond with them while promoting a healthy mindset.
5. Playground workout: The playground isn't just for monkeying around – it's a great place to get in some exercise, too! Whether they're running through the jungle gym, climbing around on the monkey bars, or simply getting active through their own creativity, they're sure to work up a sweat.
6. Monkey Joe's: The number one way for kids to get in their daily dose of exercise without feeling like they're working out? Jumping in the jungle at Monkey Joe's! With wall-to-wall inflatables, obstacles, and slides, your little one will be busy playing for hours. Just swing on over to one of our locations to get in their day of play now!