Experiences over Presents: Valentine's Day Activities for Kids
Posted in: Education & Activities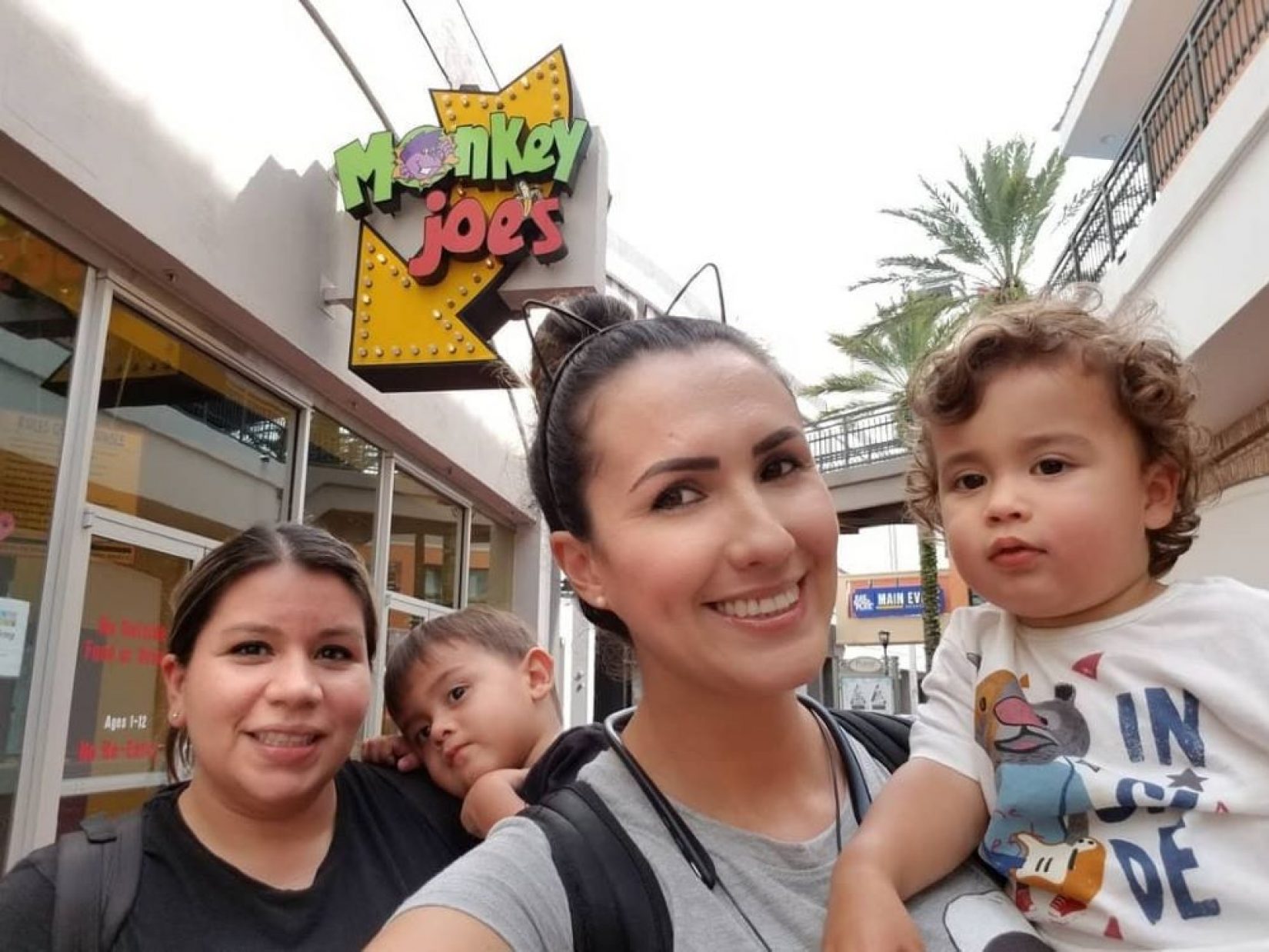 We're feeling all of the ❤ ❤ ❤ that Valentine's Day brings; The hearts, the adorable handmade Valentines, and most of all the chocolate! While your little ones are munching away on the pounds of candy they're getting at school a week before Valentine's Day, parents are trying to figure out what to gift their tiny Valentine that won't push back their bedtime or give them uncontrollable energy. Here at Monkey Joe's, we're all about experiences over presents, so check out these 3 Valentine's Day activities for kids!
1. Go ice skating: No matter where you live, there are plenty of outdoor or indoor ice skating rinks to choose from. Grab your Valentine (we're looking at you, Dad) and your little Cupid(s) and practice your twists ad twirls on the ice. After you're done, you can pick up some hot chocolate, marshmallows, and your favorite love story, we suggest Lady and the Tramp, and cuddle up together on the couch.
2. Volunteer: What's a better way to spread the love on v-day than by helping someone in need? Spend some time researching places near you that are looking for some kid-friendly volunteer work. To make the day even more special, bake some sweet treats to bring along with you.
Some volunteering ideas:
Homeless shelters
Animal shelters
Soup kitchen
Community centers
Environment groups
3. Bring your Valentine to the jungle: Valentine's Day is extra sweet when spent with your favorite purple monkey. Swing on over to Monkey Joe's for a day full of play, smiles, full hearts, and maybe even a few sweet surprises! Between bouncing on our wall-to-wall inflatables, climbing through the obstacle courses, and hitting the jackpot at the arcade, your little one will have a Valentine's Day they'll cherish forever. Find your nearest Monkey Joe's location and come on over to play!