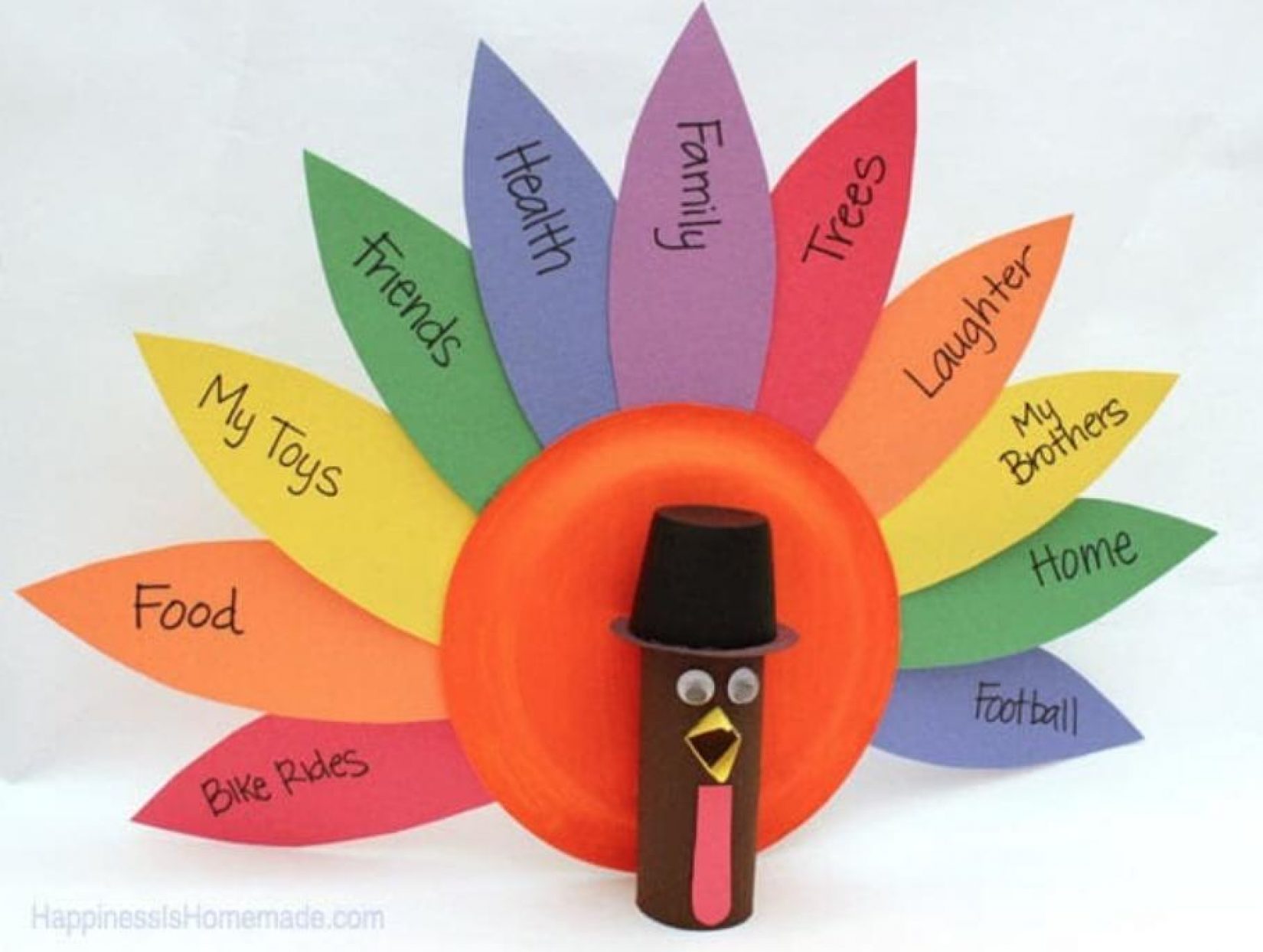 With the holiday season quickly approaching it's important to remind our kids of the reasons why we celebrate. Thanksgiving is a time to reflect on all of the things that your family is grateful for together. With this gratitude turkey craft, you can get creative with your little ones, while sharing what your whole family is thankful for and start a tradition that you can carry one year after year!
Let's start with the supplies you will need:
Small paper plate
Colored construction paper
Empty paper towel or toilet paper tube
A small paper cup (mouthwash cup)
Googly eyes
Markers
Paint
Glue
Scissors
To begin, have your kids paint the small plate orange, the cup black, and the paper tube brown. Let everything dry completely!
To make the turkey's hat – cut out a small circle from black construction paper, just make sure it's bigger than the diameter of the cup, and glue to the open end of the cup.
Next, glue the hat to the top of the brown paper tube and then glue that to the paper plate.
Now let your kiddos create their turkey's face! Add googly eyes, yellow construction paper for the beak, and red construction paper for the waddle.
Next, cut out feathers from different colored construction paper. Let your little ones pick which colors they want on their turkeys! You will want about 8-12 feathers to cover its back.
Lastly, have a family conversation and come up with all of the things that your kids are grateful for and why we celebrate giving thanks during this time of year! You can then take the feathers with the gratitude words and glue them to the back of the paper plate.
Here is what the finished product should look like: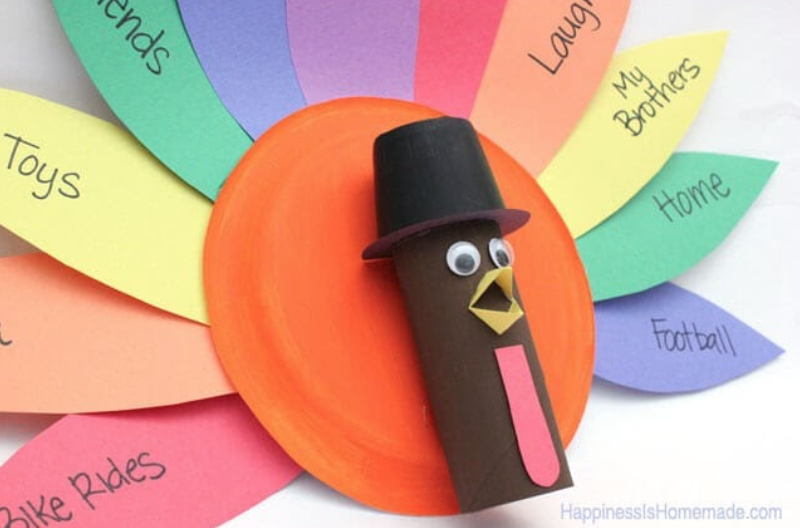 Image Source: Happiness is Homemade