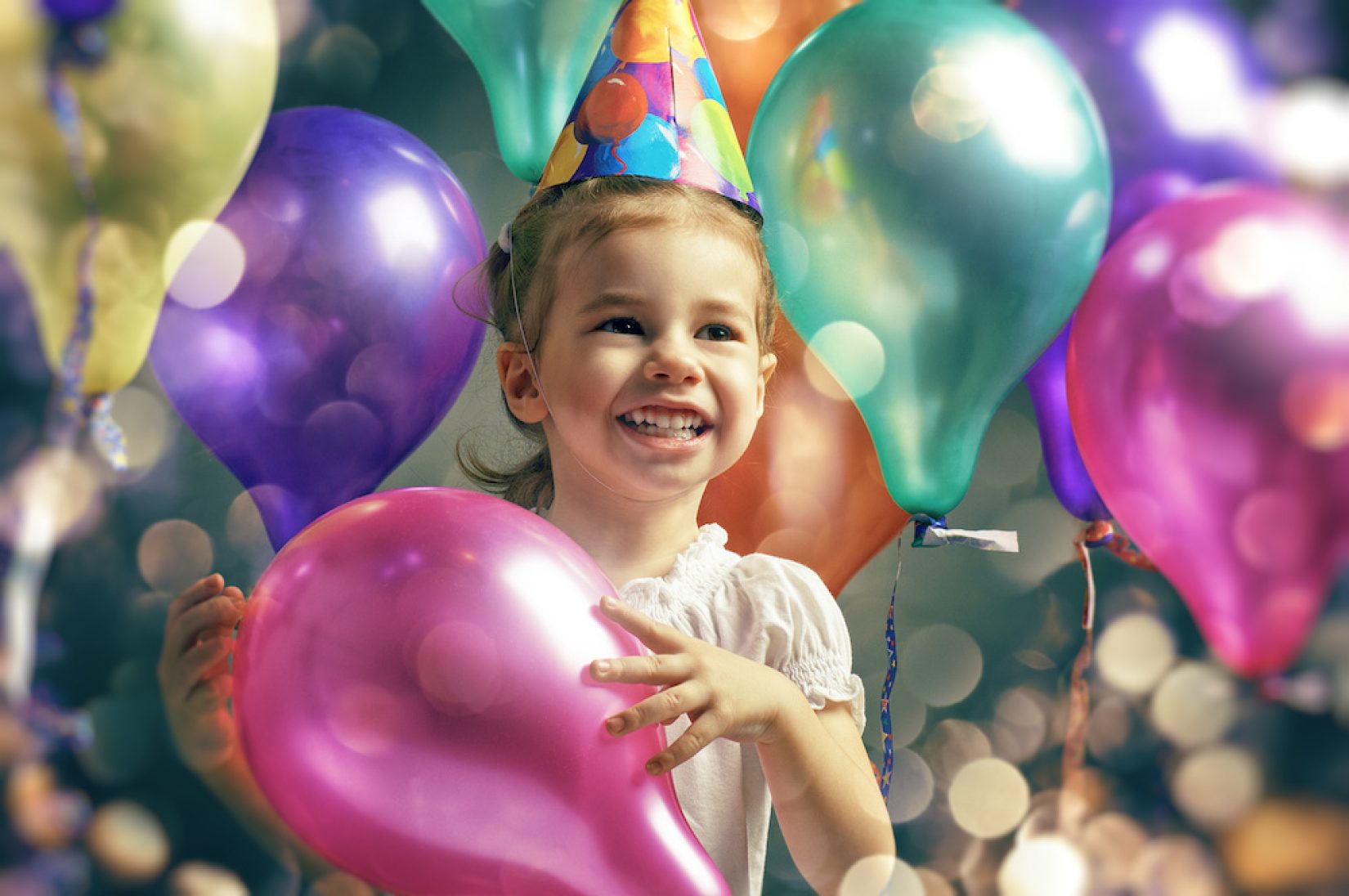 Feeling stressed about planning the perfect party for your kid's birthday? Stop! Birthdays shouldn't be stressful (which is why we take away all the planning from you). Birthdays are about making lasting traditions with your kids. It's about celebrating them (and you, too!).
Birthdays are about making lasting traditions with your kids.
Consider creating a few simple traditions that you can do every single year. It shouldn't be stressful; it should be something fun that you look forward to doing. It's about making the birthday kid even more excited for their big day each year. Try starting with one new tradition, and don't feel like you can't start a new one, even if your kid is already getting older. It is never too late!
Here are a few ideas to get you started:
Birthday countdown. Make the week leading up to their birthday a big deal. Maybe have a calendar in the kitchen with countdown stickers or stars to get them excited. Every day they can add (or take away) another star, signaling one day closer to their birthday.
Decorate their room. Start the big day with balloons or streamers! Tape them to the door, cover their room with them, let the birthday kid wake up to a surprise!
Let them choose the day's menu. The birthday kid gets to decide what's for breakfast, lunch, and dinner. Let them pick their favorite restaurant for family dinner. This day is all about them and their favorites.
Bake a cake together. Does the birthday kid always get a cake ON their birthday, not just at the party? Make a tradition of baking it together! They choose their favorite flavor, they get to put the sprinkles on, and they get to enjoy that first delicious bite!
Pick out their own present. The element of a surprise present can be fun, but how exciting would it be for the birthday kid to head to the store with mom and dad to pick out whatever they want? Make it a day just for them.
Decorate the house. Don't stop at just their room; decorate other parts of the house as well. Put balloons throughout the house, decorate the kitchen, etc. Everywhere they look reminds them that it's their big day!
The Birthday Fairy. The Birthday Fairy is a fun tradition that can be executed in different ways. Maybe the fairy leaves a surprise under the birthday kid's pillow for the morning or puts money in their shoes. Whatever that looks like, the Birthday Fairy is just as exciting as the Tooth Fairy (and probably related).
Birthday plate. Decorate a plate that you use every year on their birthday. This can be what you put every meal on or just the birthday cake on. It can be one plate for everyone in the family's birthday, or you can have a plate for every family member. Whatever you decide, this is one that can be passed down for generations.
Creating memories that last a lifetime, a tradition that you child carries on to their own children… that's what matters when it comes to birthdays. Kids are going to remember how they felt on their birthday every year, not the present, nor the party. Don't lose sight of that. Years down the road, they'll be saying, "Mom, remember when I opened the door to balloons every year?" or "Dad, let's pull out the birthday plate!" even when they're 18, because it means that much to them. That's what matters most. That's what you need to focus on.
And if you find yourself worrying or stressing about party plans, know that we can help! At Monkey Joe's, we take care of everything for you – from setup to cleanup. Check out our party packages and details here.