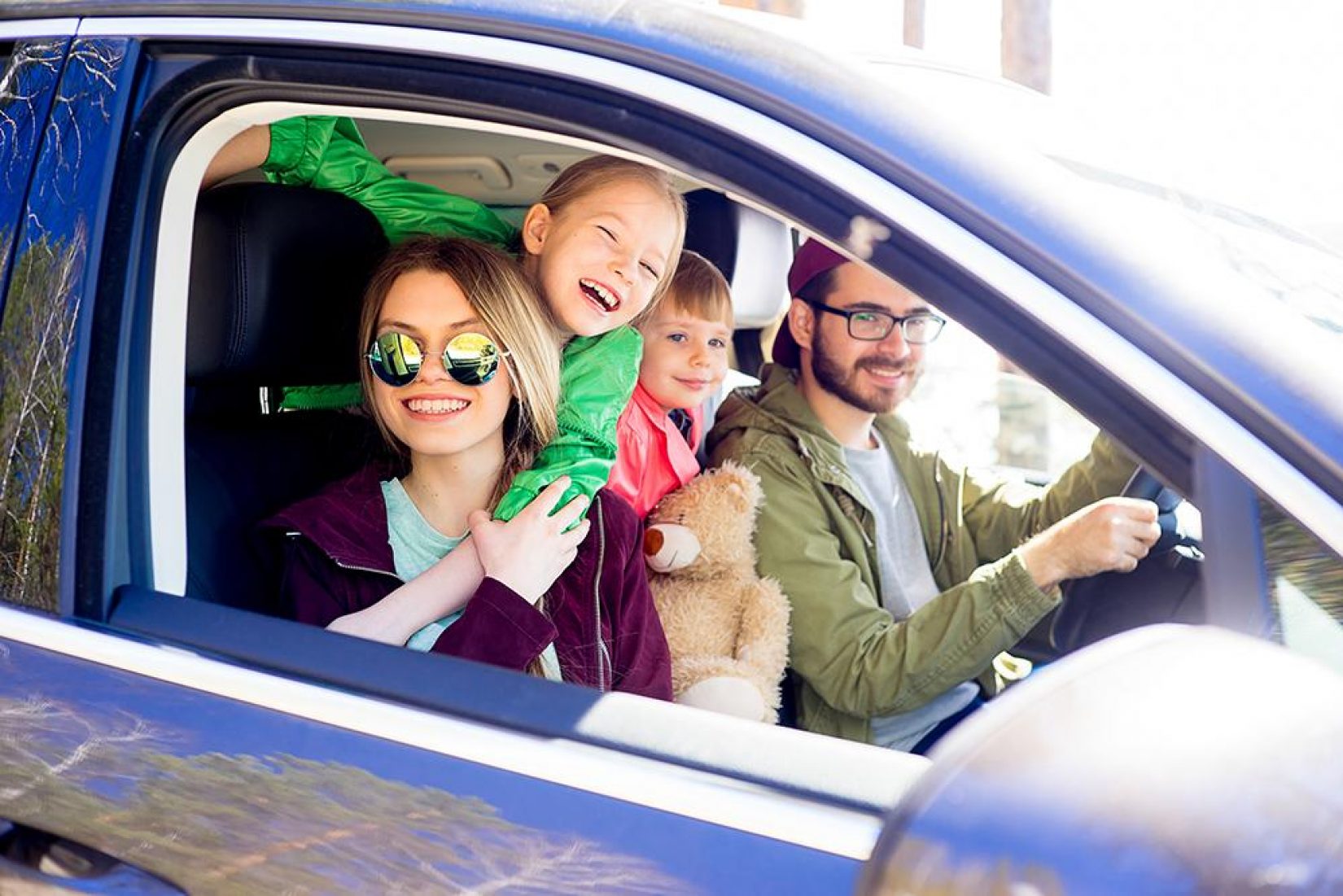 Family vacations always seem to make the best memories. But mention the words "road trip" followed by "with the kids" and you can almost feel the fear and involuntary shudders from every parent. The key to road tripping with the kiddos? Keeping them busy with fun road trip activities!
Here are 7 of our favorite road trip activities:
I Spy
I Spy has been around for so long, and the best part is you don't need anything to play except for your eyes! That means no extra bags to add to your already [extremely] full vehicle. To make it a little more fun, make it a competition. The first person to guess 10 things right wins. You can even let the winner choose where to stop for lunch if you're feeling a little adventurous.
Road Trip Bingo
Before you head out on your trip, print out a few bingo boards like these from The Travel Channel or make your own! Include things that your child can easily recognize like a farm, motorcycle, or bridge. You can let them cross each space off with a marker or pen, but we suggest bringing along a pack of stickers to eliminate the possibility of them turning your car into a coloring book.
License Plate Game
The goal of this game is to find as many license plates from different states as you can. You can play one of two ways: 1. You can break into teams to play competitively or 2. you can work together to get as many license plates as you can. Before you head out on your trip, print out either a list of the 50 states so your kids can cross them off the list, or print a coloring page of the U.S. map for them to fill in each time they find a new state.
Mad Libs
Mad Libs are a great way to get your kids' imaginations going. They'll have a blast making up stories and reading them to you! You can buy Mad Libs books at just about any grocery store, or you can grab a few of them here. Make sure that the Mad Libs book that you're buying is one made specifically for kids, so it's easier to read and understand.
Magnetic Games
We know that parents love anything that doesn't create a huge mess, so magnetic games are always one of our favorite go-to's for road trip activities. If you're a DIY type of parent, check out some of these fun (and educational) magnetic games that you can make with supplies from the dollar store. If DIY isn't your forte, you can always buy some off of Amazon, or go to your local store.
Audiobooks
You can always bring along a couple of books, but if you have a kid who gets carsick from reading, audiobooks are a great alternative. They also keep your kids tech-free in the car. There are many apps you can use to download audiobooks – but don't forget the earphones!
Pipe Cleaners
Bring along an industrial-sized bag of colorful pipe cleaners and let your kids' imaginations run wild. This will keep them busy for hours – making bracelets, little people, chains, you name it. You can even bring along buttons and beads for added fun if you're up for finding beads throughout your car for the next 3 weeks.
The best way to make sure you make it through your next road trip? Make a pit stop at Monkey Joe's! We have locations throughout the U.S. Jumping and swinging through our inflatables and obstacle courses is the perfect way to burn off all that energy from sitting in the car!