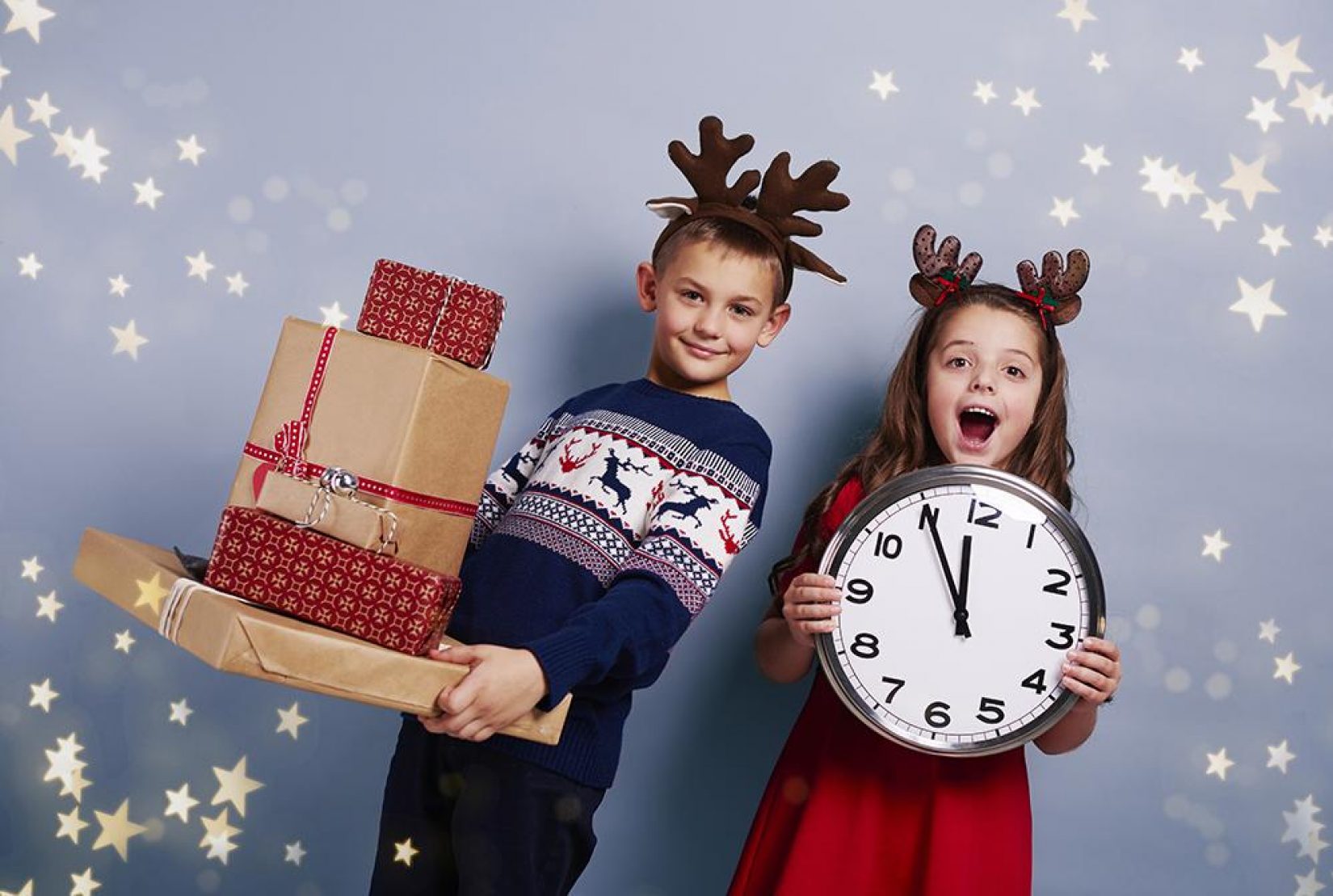 New Year's Eve is a time to celebrate what the past year brought you and think about what next year will bring. If you'll be at home this New Year's Eve with kids, we've got a few things you can do to make it special and fun (for everyone).
Check out some of our favorite kid-friendly ways to ring in the new year:
Kid-Friendly Toasts
You can't ring in the new year without some bubbly to go around! Buy some sparkling cider, ginger-ale, or even plain old juice to put in plastic glasses and make a toast once the clock hits midnight. You might even want to make a different time your midnight. Countdown to 8 p.m. together so your little ones are joining in on the fun with you without staying up until midnight.
Share Memories from the Previous Year
Go around the room and have each kid tell you what their favorite memories from the year were. You might be surprised what memories stuck out the most and warmed your child's heart. You can even start a new family tradition of creating a memory jar. As you're going around saying your favorite memories, write them down on a little piece of paper and put them in the jar. Next year on New Year's Eve, open the jar up and relive those favorite memories!
Make Resolutions for the Upcoming Year
Setting resolutions for the upcoming year is one of the most popular New Year's Eve traditions and a great way to teach your little ones the importance of setting goals. Kids have some wild imaginations, and it's fun to hear what goals they may have. Help them make simple goals they can achieve. Instead of a goal like, "I will save the planet," narrow it down to, "I will plant 4 trees this year." A great way to help your kids make goals is to make at least one together as a family. That way, you're all working together, and can lend a hand to someone if they need it!
Make it a Slumber Party
Nothing is better than spending some quality time together. Drag some pillows, blankets, and stuffed animals into the living room and set up camp for the night. You can play some board games, watch a movie, or karaoke your hearts out to your favorite tunes from the year! If you need some family-friendly game inspiration, check out some other fun party games here.
Drop the Ball
There's something magical about watching the ball drop on New Year's Eve. Have your kids make their own ball to drop at midnight (or the time you're setting for your "midnight"). Buy a large styrofoam ball, ribbon, pipe cleaners, glue, and sequins at your local craft store. Let your kids go crazy decorating their New Year's Eve ball. Once they're done, attach a piece of ribbon to the ball, and hang it from the ceiling. When the clock strikes midnight, cut the ribbons to ring in the new year!
Join in on our Noon Year's Eve Party
We're having an epic end to 2018 at Monkey Joe's, and we'd love for you to join us! We'll be counting down to noon together with lots of climbing and jumping on our inflatables and obstacle courses. This family-friendly event is the perfect way for your little ones to burn off some energy and make new friends to ring in the new year with. Plus, by the time the party's over, your kids will be ready for a serious snooze. Find your local Monkey Joe's here to start planning the perfect new year's eve celebration today.