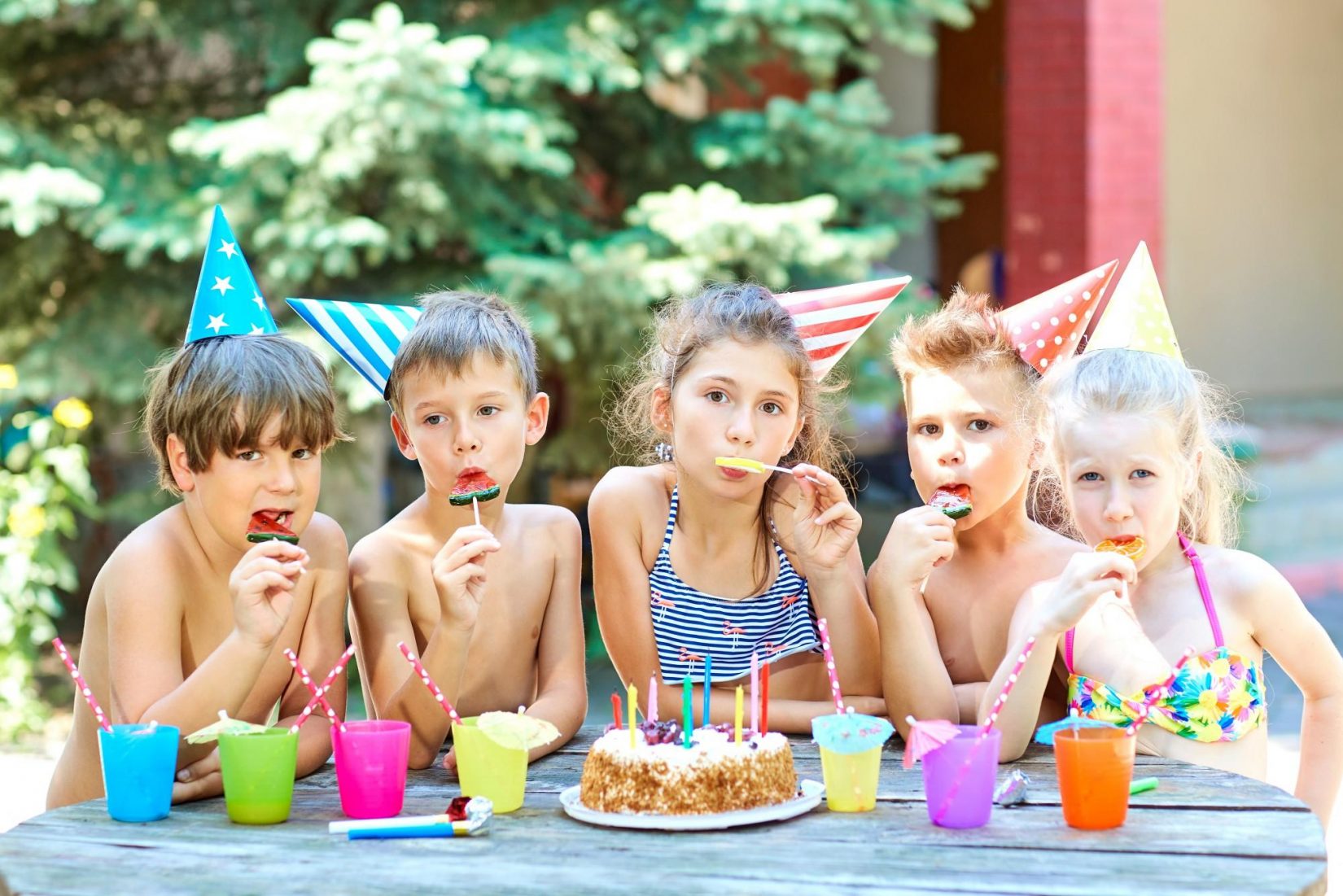 Does your little one's birthday fall during the summer time? While this can be a tricky time to plan a birthday party, it's a fun time to host one! You could do a summer birthday party outdoors or inside – the options are endless. And there are so many fun themes and ideas for this time of year! If you're looking to plan a summer birthday party, we've gathered together a list of some fun things to do for kids of all ages.
Throw the best summer birthday party ever with one of these 6 ideas:
Backyard water games – Think water balloons, Slip 'N Slide, bubbles, sprinklers, there are so many water games you can play! Throw them all in the backyard and let the kids run wild. They will surely have a blast.
Ice cream party – Who doesn't love ice cream? Have a few different flavors available and allow the kids to pick their own toppings. You likely won't have to worry about a cake for this type of party. It's simple and it's fun!
Luau – Grab all the Hawaiian-inspired food, decor, and games you can find! You could even turn this into a Moana-themed birthday party.
Movie Night – Have the party after the sun goes down when it's a little bit cooler. Set up a screen and rent or borrow a projector to show the birthday kid's favorite movie. Pop some popcorn and relax.
Picnic – Head to the park and host a small picnic for the birthday kid's friends. Find a spot that includes a playground or space for them to run around. Bring some snacks, drinks, maybe some cupcakes, and you're good to go!
Monkey Joe's – You know we had to throw this one in there! But it really is the perfect spot to host a summer birthday party. It can get hot out there in the summer and we keep it nice and cool inside while still allowing the kids to run around and get their energy out. Bonus: We take care of everything for you, from set-up to clean-up.
A summer birthday party can be a lot of fun and there so many different ideas. Whatever you decide on, your birthday kid is sure to have fun with their friends celebrating their special day.