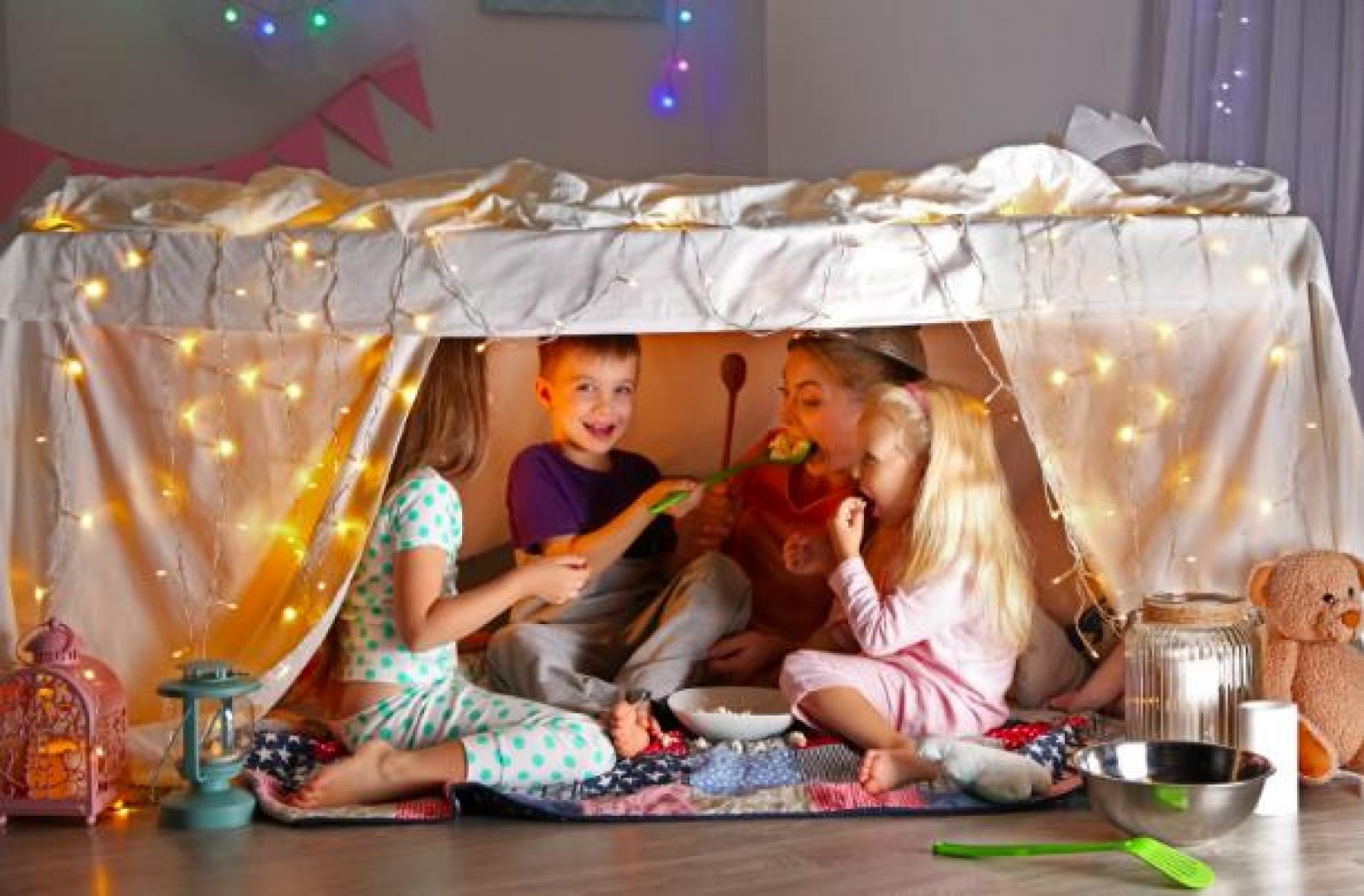 Kids are out of school. Summer is here. And with it comes the blazing summer heat. Finding indoor activities for kids that keep them active and using their brains (without destroying your house) can be a challenge.
Why worry about keeping everyone slathered in sunscreen every single day when there are plenty of activities to do indoors? Sometimes you need a break from the outdoors and hot sunshine, and we've got 6 things you can do indoors instead.
6 fun indoor activities for kids
Arts and Crafts – Playdough, paint, coloring books… there are so many arts and crafts options! Find something age appropriate and let your little one get creative. You can find some great ideas on Pinterest.
Build something – Give your kids legos or blocks and have them build something. Let their imagination run wild. Or you can even make a game out of it – have them build something and you guess what it is.
Indoor treasure hunt – Hide a treat in your house for your kids to find. Give them hints every few minutes to help them or you can even go all out and create a treasure map that leads them to the prize.
Create a fort – Grab all the blankets and chairs and set up a fort. Head inside the fort and play with their favorite toys or read a good book – this is even a great spot to have a picnic!
The library – Spend some time finding and reading some fun books at the library. Many local libraries also offer story time and other activities you can participate in.
Monkey Joe's – Head to your local Monkey Joe's and set them loose on an inflatable jungle! As long as everyone is wearing socks, they're good to go! We also have private party rooms and concessions to make your trip easier. This summer is also a great opportunity to bring a group. We have discounted group rates, just ask your location about pricing.
Make every day this summer one that you'll all remember. That doesn't always have to involve the hot sun. Spend some days doing the fun activities above, and head to our Facebook page to let us know how it went!