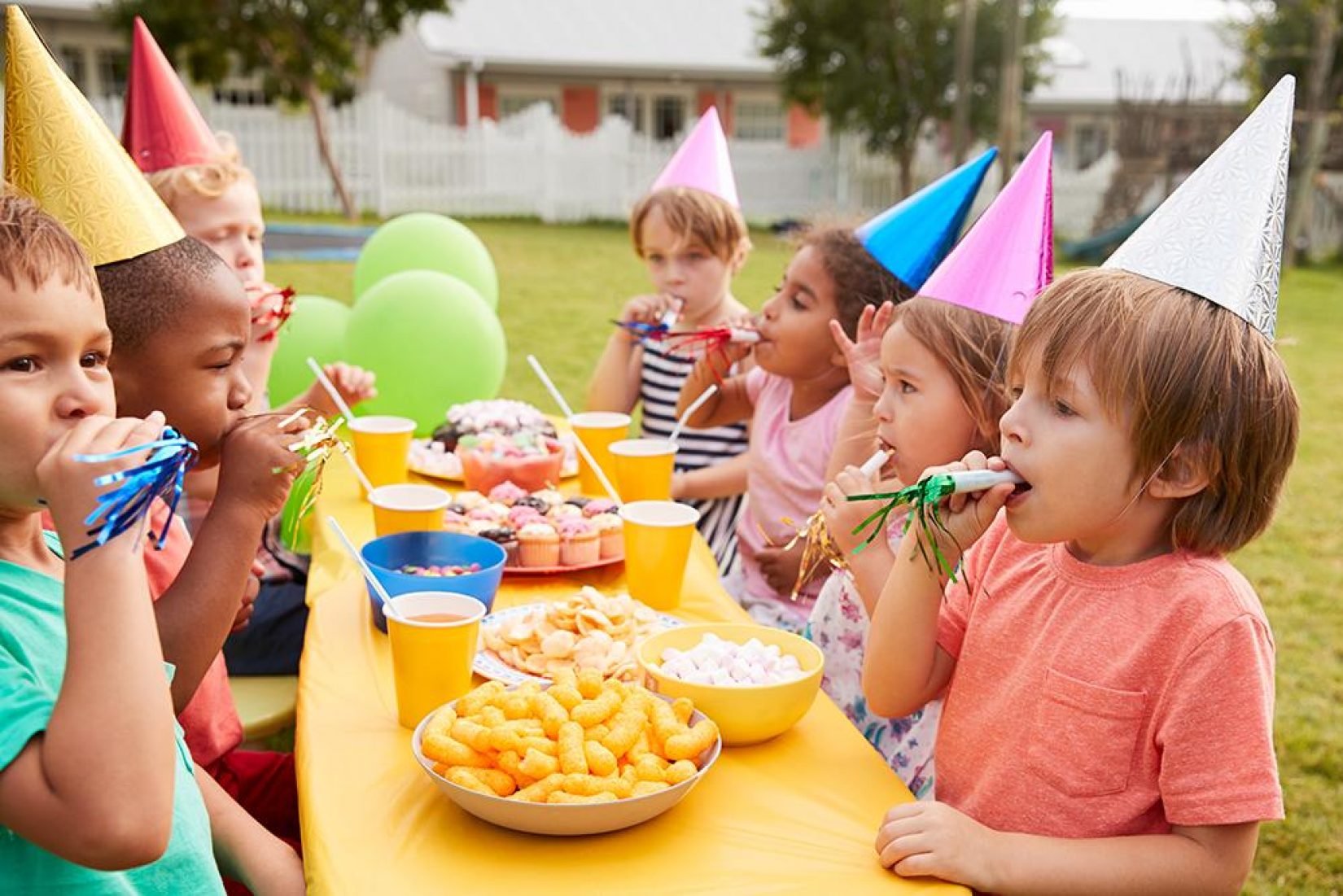 Deciding what to make for party snacks for a bunch of hungry kids can be tricky, especially when kids can be the pickiest eaters! Creating a mix of both healthy and sweet snacks is sure to make everyone's belly (and parents) happy. Check out some of our favorite fun and easy birthday party snack ideas for some inspiration!
Fruit Kabob​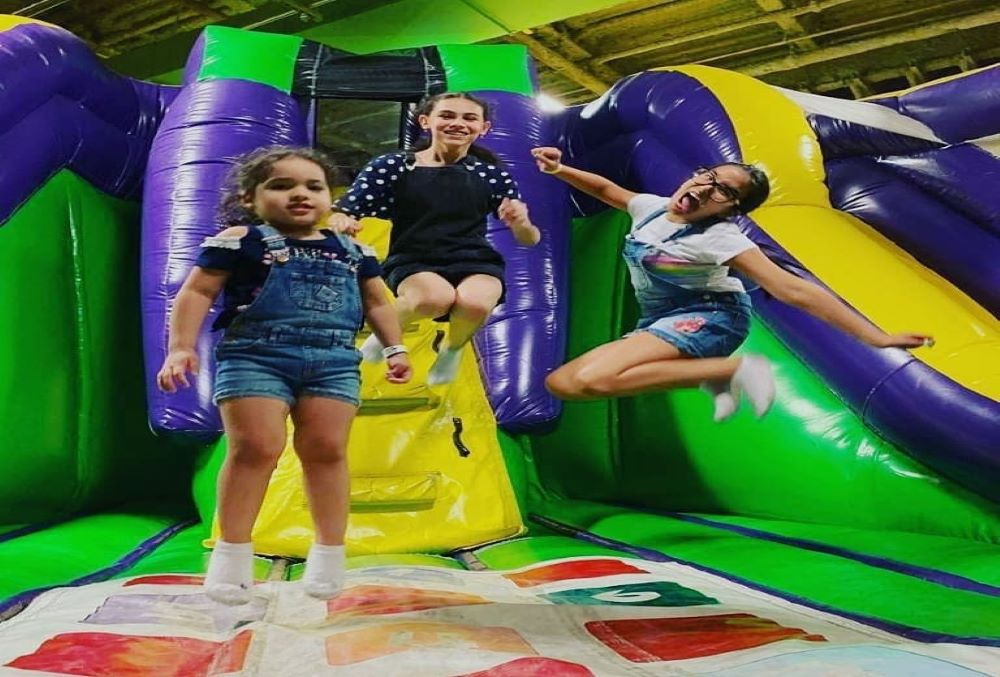 You can never go wrong with a kabob. They're quick, easy, and good for your little monkeys! To make them, simply pick your favorite fruits and put them on the kabob stick. For added fun, you can even cut the fruits into your favorite shapes, and dip them in some chocolate.
Teddy Bear Race Cars
Yes, they are as cute as they sound. All you have to do to make these sweet treats is pick up a bag of miniature candy bars – ones like Milky Ways or Snickers that have a filling on the inside, a bag of Teddy Grahams, and some M&Ms. Stick one Teddy Graham in each candy bar, attach 4 M&M's to look like wheels, and Viola!
Worms in Dirt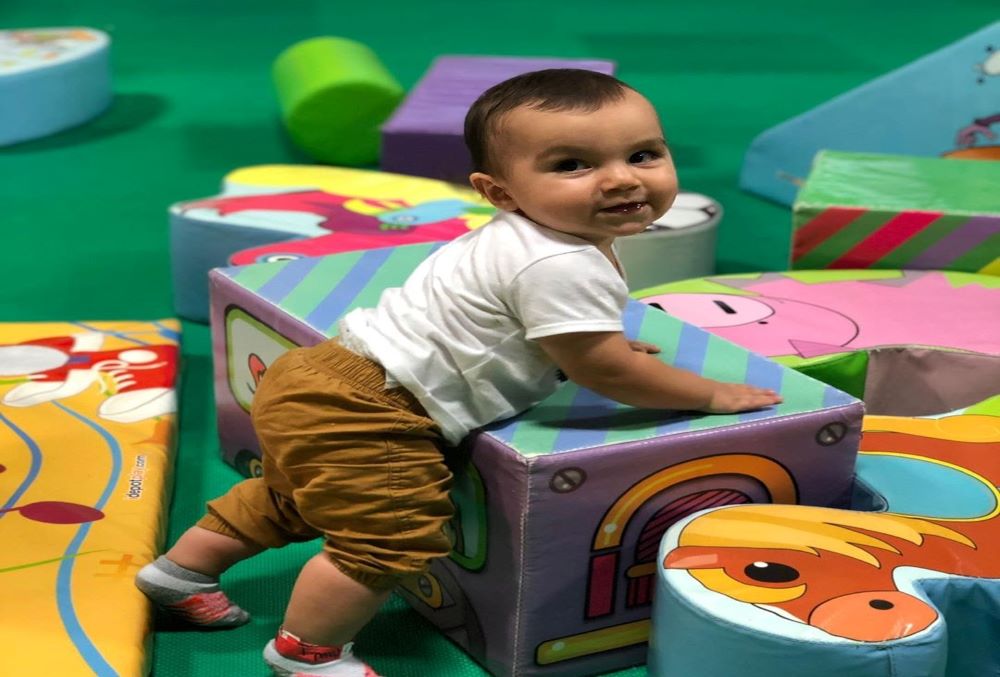 A classic (but messy) treat. You can even get your kids to help you make this one! In a Ziploc Bag, crush some Oreos into tiny pieces. In a big bowl, mix together chocolate pudding, whipped cream, and the crushed Oreos to make the "dirt". Then all you have to do is add the "dirt" to tiny cups, and place some leftover crushed Oreos and gummy worms on top. Don't forget the spoons!
PB&J Sandwiches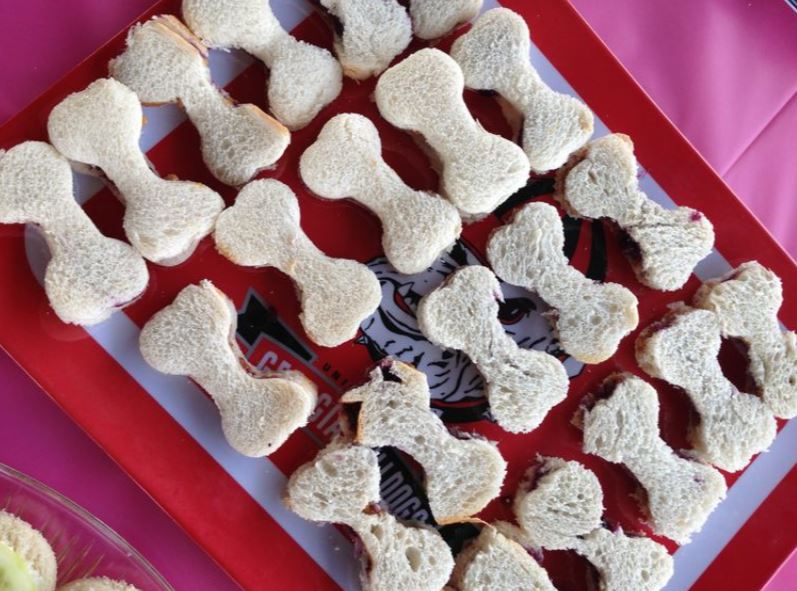 Peanut Butter and Jelly sandwiches are a snack staple. The best part is that you can make these sandwiches to match the theme of any party! All you have to do is get some cookie cutters to cut the sandwiches into the shape that you want them. Or, if you just want some mini sandwiches, find a small cookie cutter and make a tray of mini pb&j's.
Banana Bites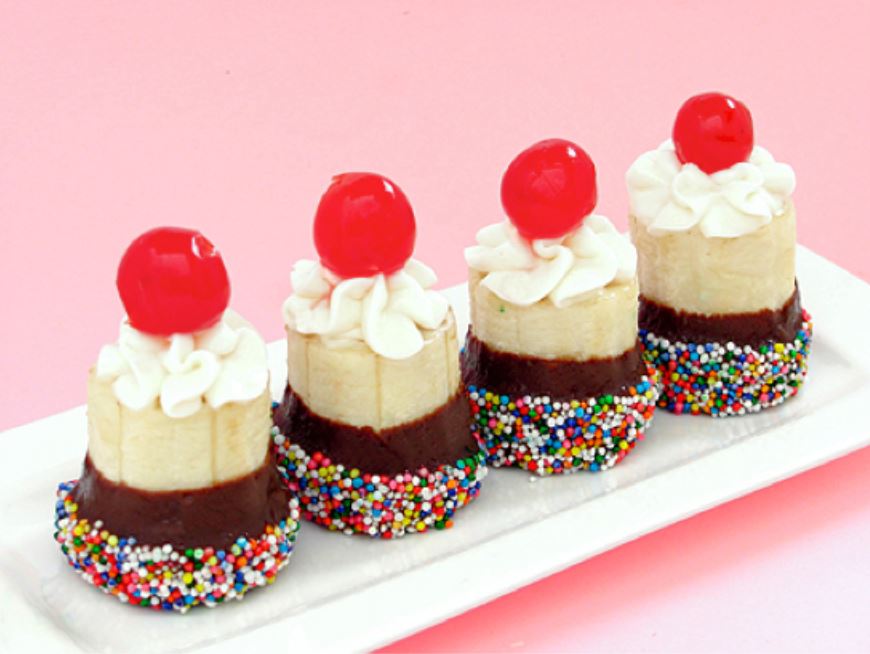 Think of a child-sized chocolate covered banana. These are especially good to make for summer birthday parties. Simply cut a banana into bite size slices, dip them in chocolate, and freeze! If you want to take it a step further, you could even make a Banana Bite Sundae, and add whipped cream and a cherry on top.
Fish Bowl Jello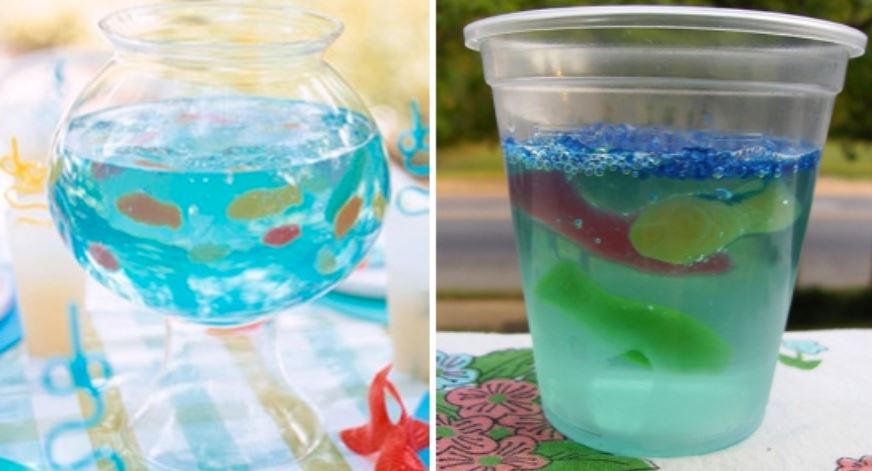 One of our favorites, fish bowl jellos will definitely bring some oohs and ahhs to the table. Whether you want to get super fancy or not with this snack is up to you. You can either make mini fish bowls, or make one big fish bowl to scoop out later. Either way, to make this snack, all you have to do is get some blue jello mix and gummy fish. Before you refrigerate the jello, add in some of the gummy fish to make it look like they're swimming.
Your little monkeys sure can work up an appetite, especially after bouncing at Monkey Joe's! Whip up some of these fun snack ideas and bring them on over to Monkey Joe's for their next birthday party.