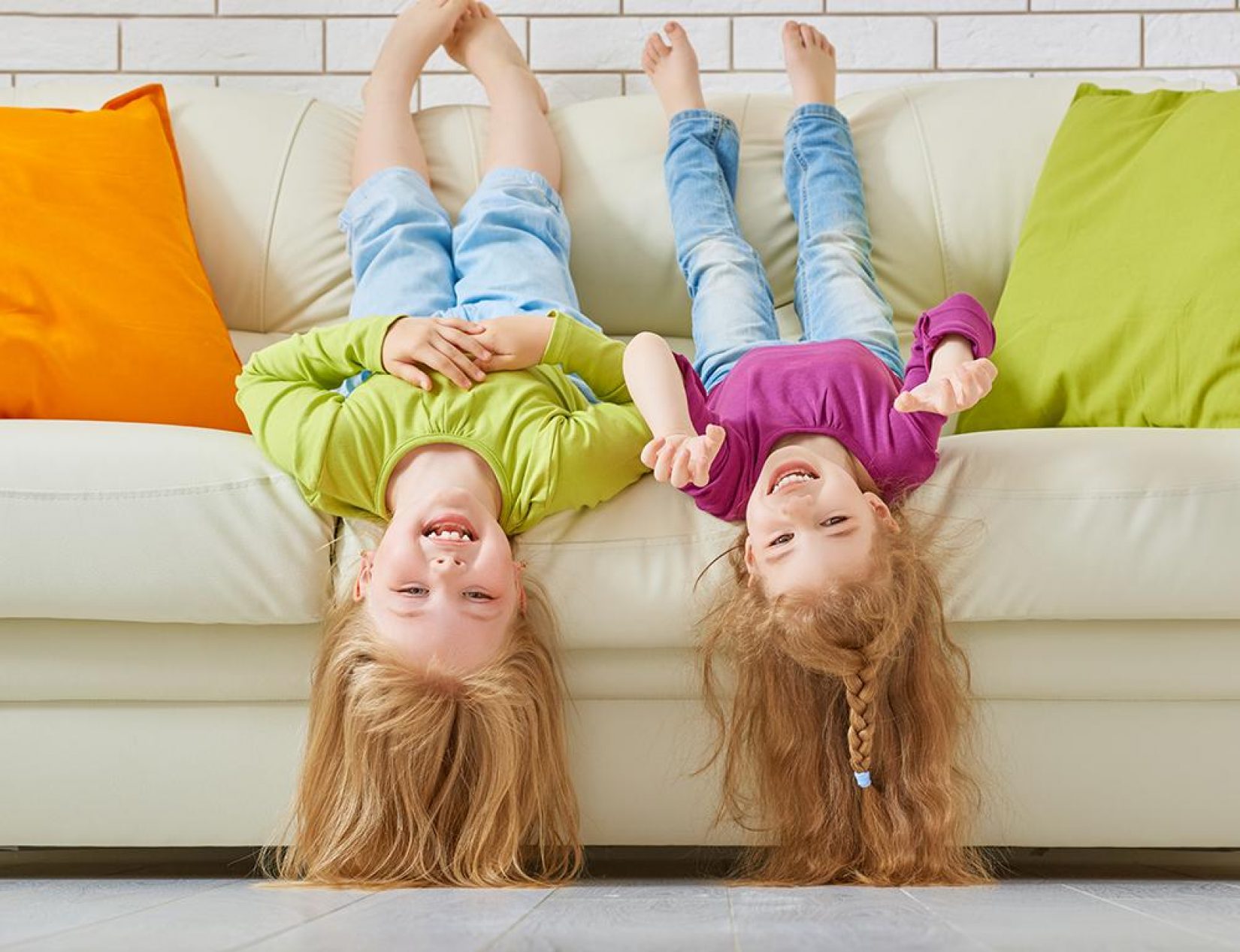 With the weather getting colder, it gets harder to find ways to let your kids run off all of their energy. It's cold, it's dark, and the couch is all too inviting. Regardless of what Mother Nature brings your way, it's important to keep your kids up and active!
Check out some of these fun ways to keep your kids moving this winter.
Dance Parties – Everyone loves a good dance party, regardless of how old they are. Turn on some of your child's favorite tunes, and dance the night (or day) away! You can even shake things up a bit and have a dance competition.
Indoor Obstacle Courses – Create an obstacle course with whatever you can find in the house – ottomans, couches, dining room chairs, you name it. They'll feel like the next Ninja Warrior, and it'll keep them busy for hours!
Hallway Soccer – If you have a long, empty hallway in your house, then hallway soccer is a perfect way to keep your child moving this winter. Set up two "goals" at each end of the hallway, grab a soft ball that won't break anything, and start the clock!
Play "the Floor is Lava" – Nothing says childhood memories quite like playing "the floor is lava." If you're not familiar, it's simple – the floor is lava, so no one can touch it. Be sure to set up your ottomans and couches at a safe distance apart from each other. You can even add in a story line like saving a princess, or finding treasure to keep them interested.
Play Balloon Volleyball – Grab a string to use as the net, split into teams, and start your game! You can play lots of mini games, or make it into a tournament. If you finish balloon volleyball, you can always switch to "don't let the balloon hit the floor."
Still need something to do with your kids this winter? Visit us at Monkey Joe's for hours of bouncing fun that's sure to get your kids moving!