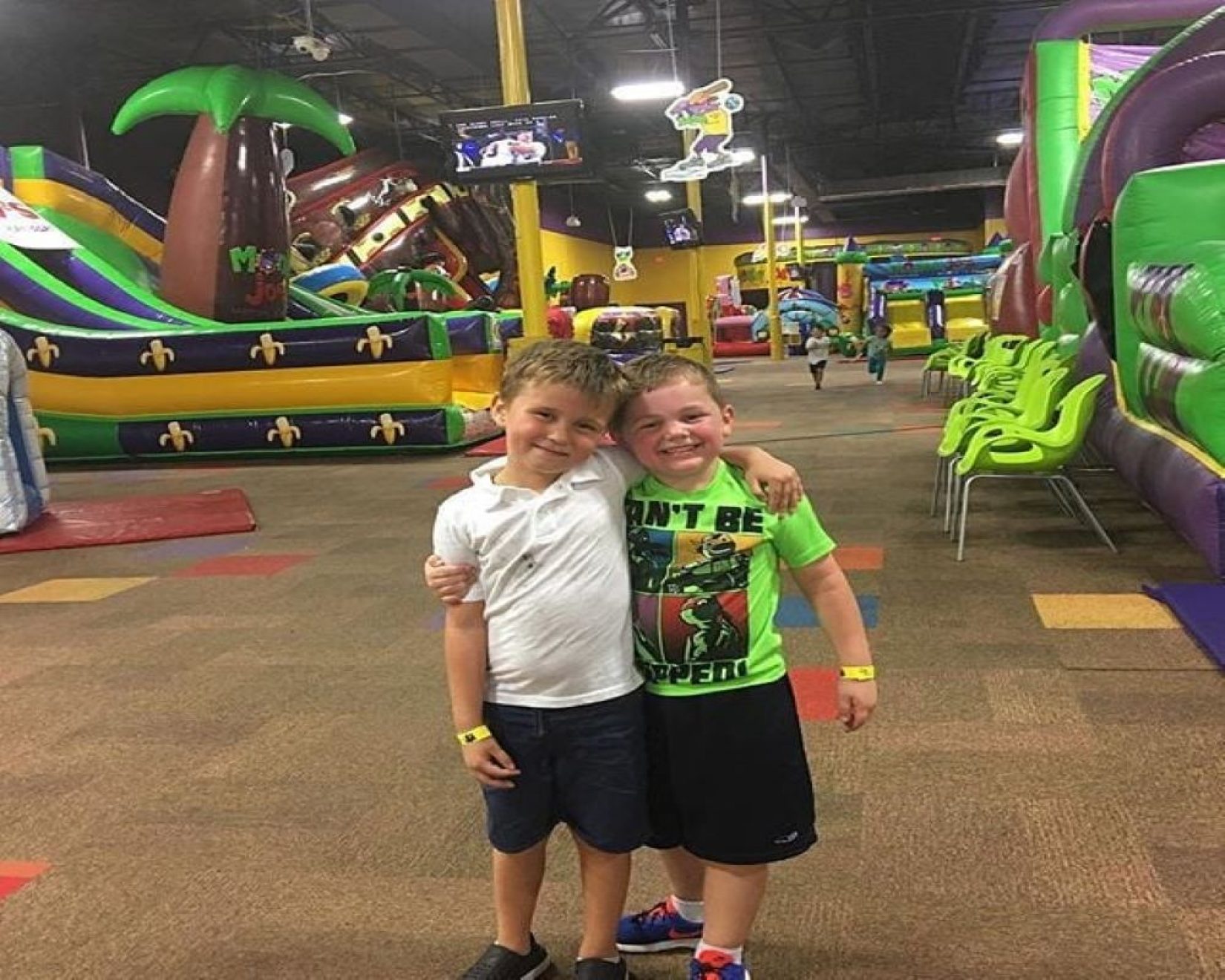 The time has finally come for your little one to have their first-ever playdate! While the idea of this playdate becoming a lifelong friendship is exciting, the fear of it all going awry can be incredibly stressful. To help take some of the weight off of your shoulders, were sharing our Monkey Joe's approved tips for hosting the perfect first playdate for children.
5 Tips for the Perfect Playdate
Set a definite start and end time
Setting definite start and end times the day (or a few) before the playdate helps ensure that there's no miscommunication between you and their parents. Plus, it's always easier to know when they're getting picked up than to play the waiting game.
Ask your guest to bring a toy
Even if your kiddo has a mountain of toys, have their guest bring a toy with them to the playdate. This helps the guest feel comfortable and at home while at an unfamiliar house. You never know, this could be their first ever playdate, too.
Keep it simple and unscripted
It can be hard not to plan out your little one's playdate minute for minute, but the best playdates are the ones that are completely unscripted. Let your little one and their guest navigate their newfound friendship on their own, and step in only when needed.
Don't forget the snacks!
After your kiddo and their guest have been running around playing all day, they're going to need something to replenish their little bellies. The best playdate snacks are grab and go ones like granola bars, apples, and veggies cut into shapes. Just be sure to ask your guest's parents if they have any food allergies in advance!
Bring them over to Monkey Joe's
The best place for a playdate is at Monkey Joe's. With wall-to-wall inflatables, obstacle courses, and more, your little one and their guest will have a great time bouncing, sliding, and jumping through the jungle. Plus, when you sign up for Monkey Mail, you get a free buddy pass – the perfect deal for a first playdate.