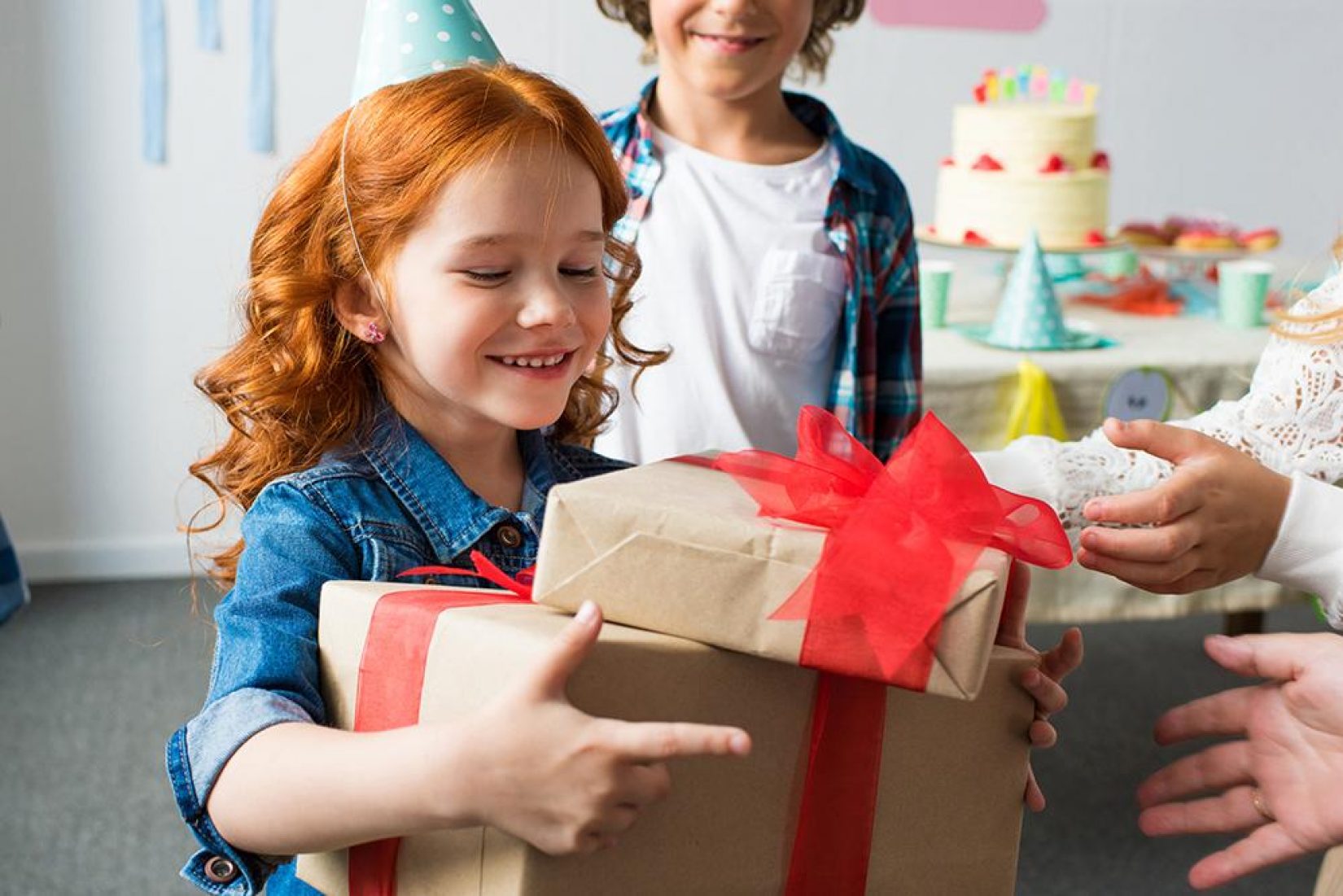 Kids that have birthdays around the holidays (Thanksgiving, Hanukkah, Christmas, New Year's Eve, etc.) sometimes have it rough. This is a time many of their friends and family are busy with their own festivities and celebrations and their birthday often gets overlooked. Celebrating holiday birthdays presents its challenges, but thankfully, there are plenty of ways that you can help make their special day feel more like a birthday.
5 Tips for Celebrating Holiday Birthdays:
Pick a Non-Holiday Theme
It's tempting to celebrate your little one's birthday with a holiday-centered theme like 'winter wonderland' or 'Santa's workshop,' but it's best to steer clear of any themes that combine their birthday and the holiday. Your child's birthday is a day to celebrate them and what they love. Let them pick the theme of their birthday, or check out some of our favorites here.
Remember, Wrapping Paper Matters!
Even though wrapping paper is going to end up in the trash, what type of wrapping paper you use really does matter. If their birthday falls on Christmas, make sure that you have birthday presents wrapped in birthday-specific wrapping paper, not Christmas wrapping paper. This signals that the gift is being given just for the birthday, and you thought through the present for their birthday.
Make Invites Stand Out
People get a lot of mail around the holidays so if you're planning to have a party around this time, make sure your invite stands out! Choose a bright color that isn't associated with the holiday season and is sure to catch their eye. If you can, you should try to hand deliver the invitations or at least send them a courtesy text. You could also invite via email so you can keep track of RSVPs and send out reminders as party time gets closer.
Decorate Appropriately
Once Christmas comes around, the whole house is usually covered head-to-toe in mini snowmen, tinsel, and plenty of little trinkets. However, it's important to incorporate some birthday decorations for your little one on their special day. You don't have to strip your house of all things Christmas related, but try making one area of your home, like the dining room, dedicated specifically to birthday decorations. You can even put their birthday presents in the birthday-themed room.
Celebrate Half Birthdays
Celebrating half birthdays recently became popular, even with people who don't have birthdays around the holidays. For your holiday babies, having a big celebration on their half birthday (6 months before their actual birthday) and then a smaller celebration on their actual birthday lets them have a party with all of their friends, and still have that special connection to their actual birthday.
Regardless of how you choose to celebrate holiday birthdays, the most important thing you can do is make it all about the birthday boy or girl. Make them feel special…. And don't forget the cake!
If you need a place to celebrate your kid's holiday birthday, check out Monkey Joe's! A special gift for the birthday monkey, set-up and clean-up taken care of, and more! Find your nearest location here to get the party started.