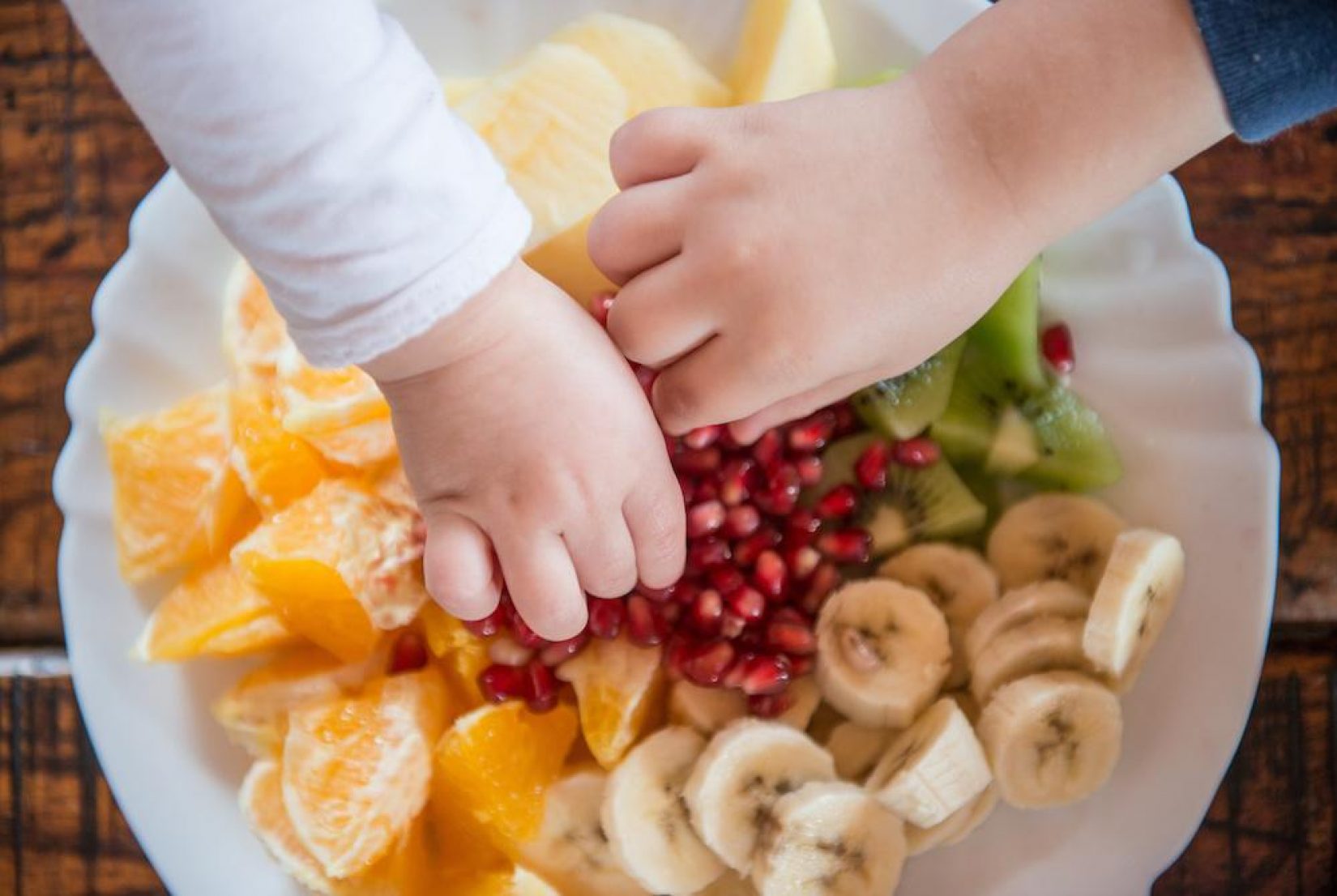 "Mommy! I am hungry!" These are some of the most common words our Monkey Joe's parents hear from their kiddos. With all of the craziness of life, finding the perfect snack for your little ones should be an easy task, so we have put together a list of 5 simple snacks that your kids will love and will take you minimal effort.
Apple Slice "Cookies"
Image Source: One Little Project at a Time
Every kiddo will eat something if it has the word cookie in it, right? Apple slice "cookies" are a healthy, easy option that your kids will enjoy. All you need to do is slice up an apple in round slices, spread peanut butter across the top, and add toppings – chocolate chips, raisins, and almonds are some of our favorites.
Yogurt with Fresh or Frozen Berries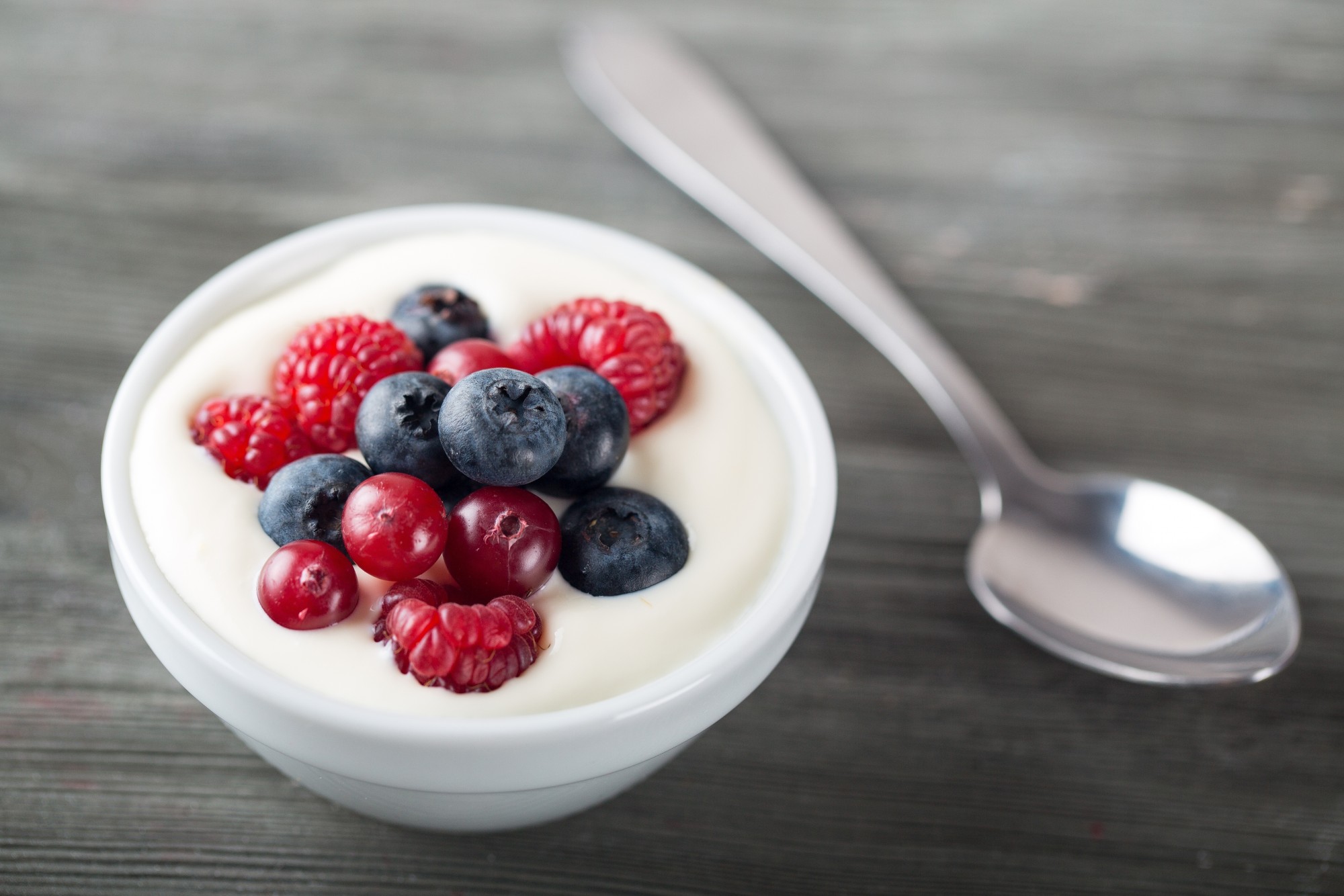 Yogurt with berries is a great way for kids to get their probiotics and nutrients! It is also a very easy option when you're on the go. All you need is to have your little one's favorite yogurt on hand and sprinkle some berries on top and voila! The perfect afternoon snack and it only took you two minutes.
Veggies and Homemade Yogurt Dip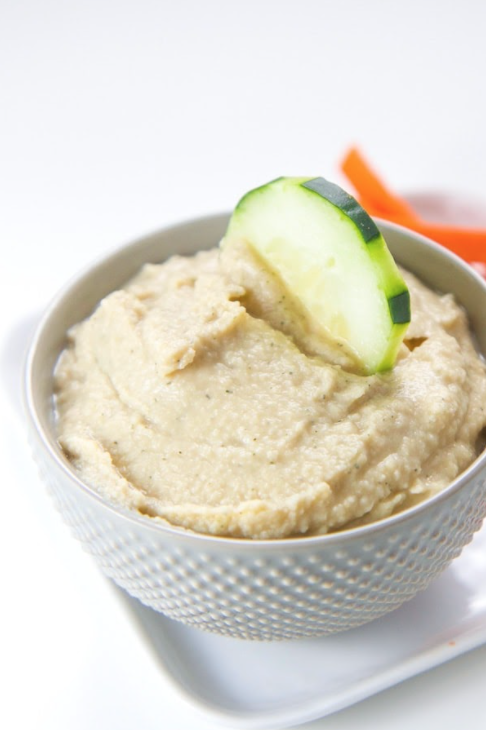 Image Source: Baby Foodie
We know that sometimes the struggle can be real to get your kids to eat their vegetables! With these three easy homemade kid-approved yogurt dips, your little ones will be inhaling their veggies at snack time. Check out the other three recipes here.
Fruit Cracker Pizzas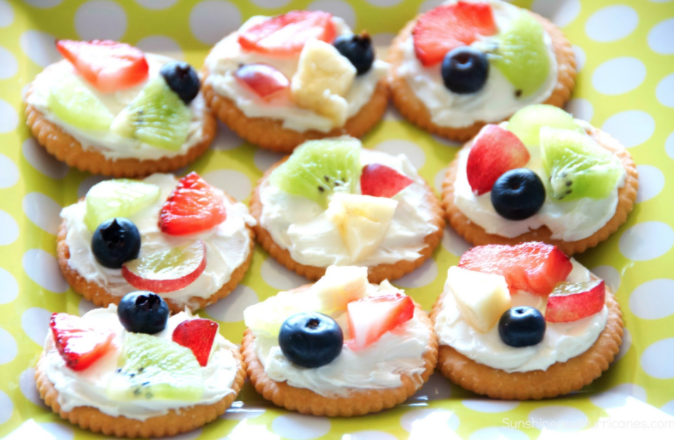 Image Source: Sunshine & Hurricanes
Everyone loves a good Ritz cracker, so why not add some nutrition on top? All you need to create these delicious treats is a box of Ritz crackers as your base, greek yogurt or cream cheese as your spread, and top it with your families' favorite type of fruit.
Banana Sushi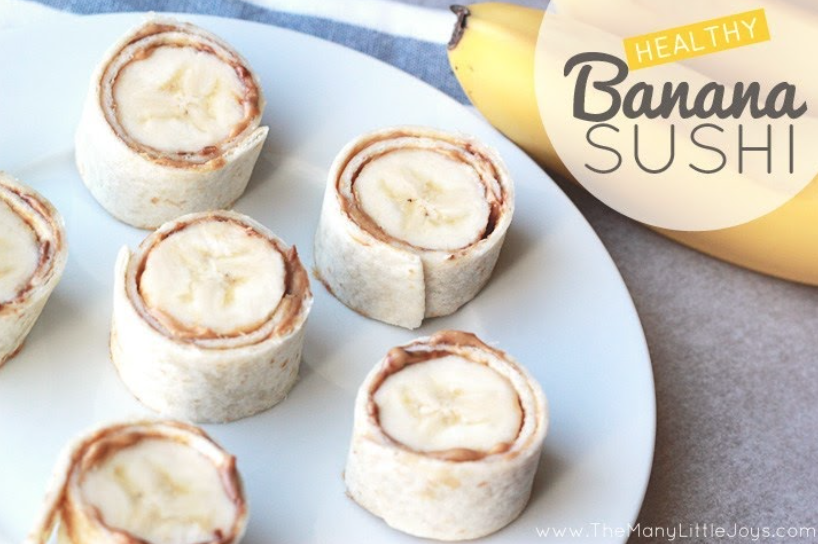 Image Source: The Many Little Joys
Banana sushi is another fun and easy way for your kids to get fruit into their diets! All you need to do is grab a whole grain tortilla, spread some peanut butter and nutella on it, roll the tortilla tightly around the banana, slice your "sushi" roll, and serve.
For more simple kid-friendly fuel ideas head over to our Pinterest board, here.