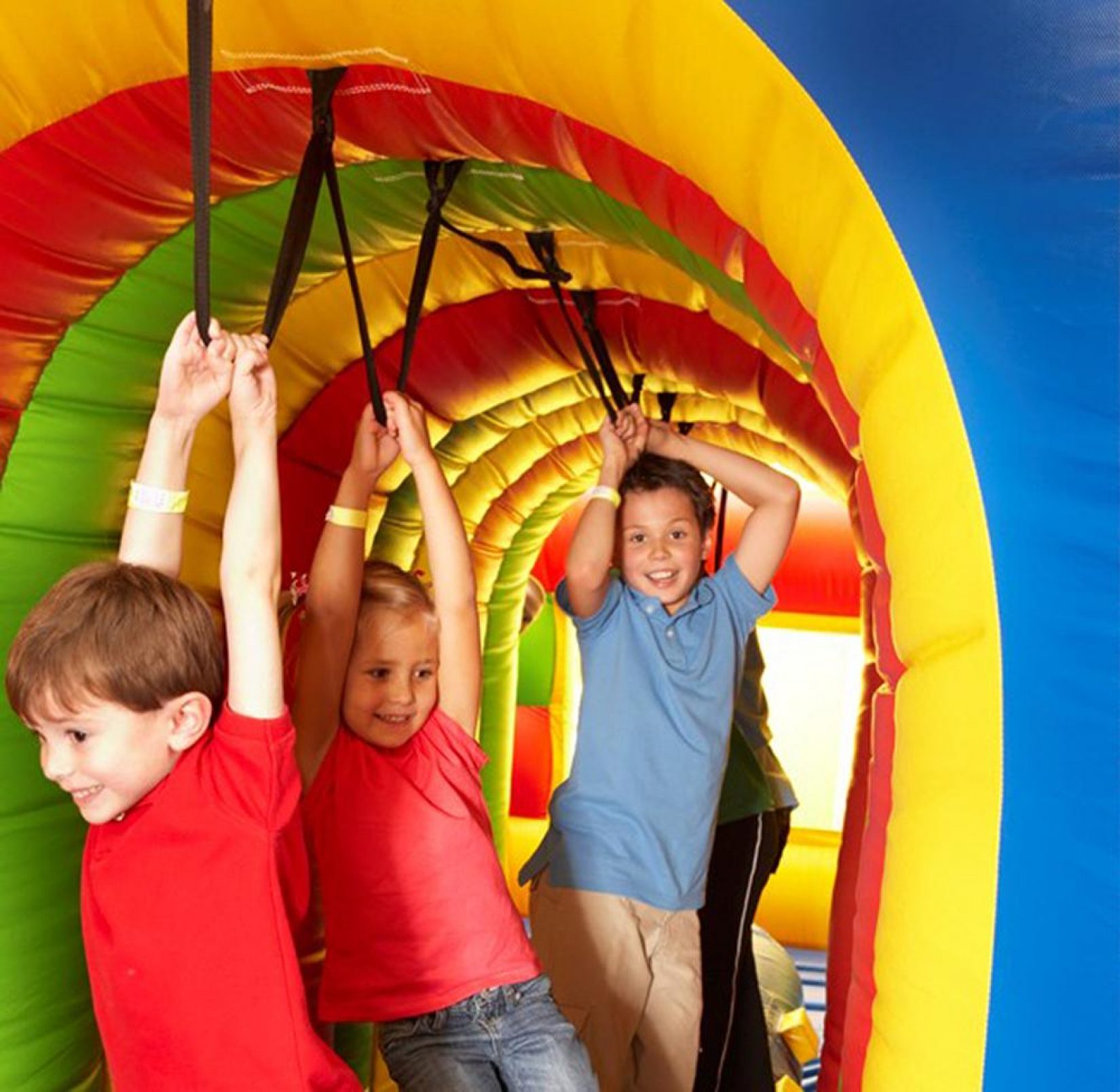 The hardest part about throwing a birthday party for your little one? The amount of energy your little guests have, especially after they've had the birthday cake. If your kid has a birthday that falls during the warmer months, an outdoor birthday party is a great way to celebrate. Whether your party is in your backyard, at the park, or even at the beach, these 5 outdoor birthday party games for kids are sure to be a hit with your little guests.
1. Obstacle Course
You can never go wrong with an obstacle course at a birthday party, no matter how old your guests are. Channel your inner ninja warrior and have fun creating a (safe) obstacle course for the kids to test their skills in. You can use just about anything for an obstacle course, but if you need some extra ideas, you can check out these awesome options.
2. Doughnut Eating Contest
If you don't mind a little extra sugar being thrown into the mix, then this game is perfect for your birthday party. Grab a couple of doughnuts (with holes in the middle) and hang them by a string from a clothesline or tree branch. Your guests have to try to eat the swinging doughnut without using their hands. The best part about this game? The adults can get in on some doughnut eating action, too! Your kids will get a kick out of watching their parents try to eat the doughnut while cheering them on.
3. Tag
Tag is a timeless birthday party game that's perfect for kids of all ages. There are so many fun versions of tag that your little guests will love. You can play freeze tag, where if you're tagged by the person who's "it", you have to freeze in your spot until someone crawls under your legs. Or you can play link tag, where if you're tagged, you have to link hands with the person who's it. This is a great way to get your party goers to run off some of their energy before sending them home with their parents.
4. Limbo
One thing's for sure – limbo never goes out of style! Plus, it only requires a broomstick (or pool noodle) so there's no cleanup involved. You may need to adjust the rules a little bit depending on how old your party guests are to make it a bit easier. Turn on some music, and get started! If you have two little limbo-ers who make it to the end, you can throw in some tough rules like having to do a dance move as you limbo.
5. Water Balloon Toss
If you're throwing your party when it's really hot outside, you can do a water balloon toss to cool the kiddos off. Fill up some water balloons and split the kids up into pairs. They'll take turns throwing the balloon back and forth as they move further away from each other. The last team with an un-popped balloon is the winner! If you're worried about the balloon toss turning into a full-on water war, you can always choose sponges instead.
Outdoor birthday parties can be a blast, but if you'd rather host your party inside (because nobody wants to get rained out), then head on over to Monkey Joe's! Our obstacle courses and inflatable slides will keep your party guests bouncing all day long. Plus, we can help take some of the hassle out of party planning for you. Find your nearest location here and book your next party with us today!