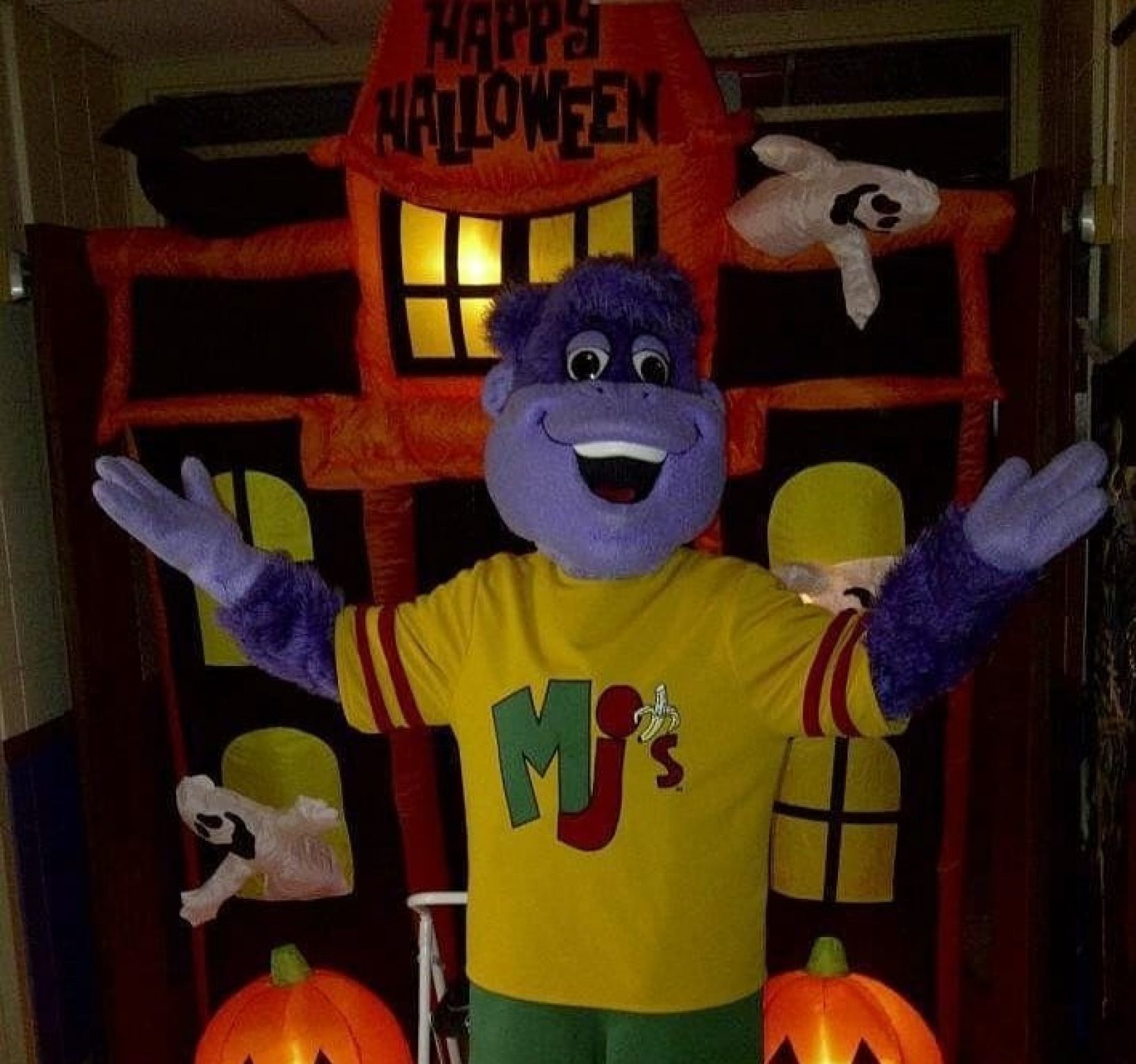 October is full of fall activities, great weather (usually) and, of course, Halloween preparation! Now is the perfect time to round up your troops and try out some new Halloween activities for families that'll be a hit with every little ghost, goblin, ghoul, and monkey in the family.
Go to a haunted house
If you're looking for some ghoulish activities to do with your little ones, try finding a local haunted house or haunted zoo near you. Just be sure that they're kid-friendly and age appropriate for your little one! We want them to enjoy the spirit of Halloween while still having a good time.
Explore a pumpkin patch
While October may be a chilly month depending on where you live, it's usually still nice enough to get outside and spend the day at a pumpkin patch! Besides, you can't have Halloween without a great pumpkin. Many pumpkin patches even offer fun activities like hayrides and corn mazes and snacks like apple cider and donuts.
Paint or carve pumpkins
After you've spent the day finding the perfect pumpkin, it's time to give it a face! The tradition of carving pumpkins has been around for hundreds of years, but we know it can be hard to do if you have a toddler. If they still want in on the decorating fun, they can always use paint instead. Check out some of these awesome pumpkin painting ideas for some inspiration.
Watch some Halloween classics
Some of the best movies out there are ones about Halloween. So grab your little ones, make a fort in the living room, and snuggle up with some spooky snacks for a night filled with Halloween classics like Hocus Pocus, Halloween Town, Casper, and It's The Great Pumpkin Charlie Brown.
Go to Monkey Joe's Halloween Party
If you're looking for a safe place for a night of spooktacular fun, then Monkey Joe's is the place for you! Join us in your costumes on Friday, October 25th for Monkey Joe's Halloween Party at any of our locations. There will be prizes, trick-or-treating, and plenty of candy to go around!