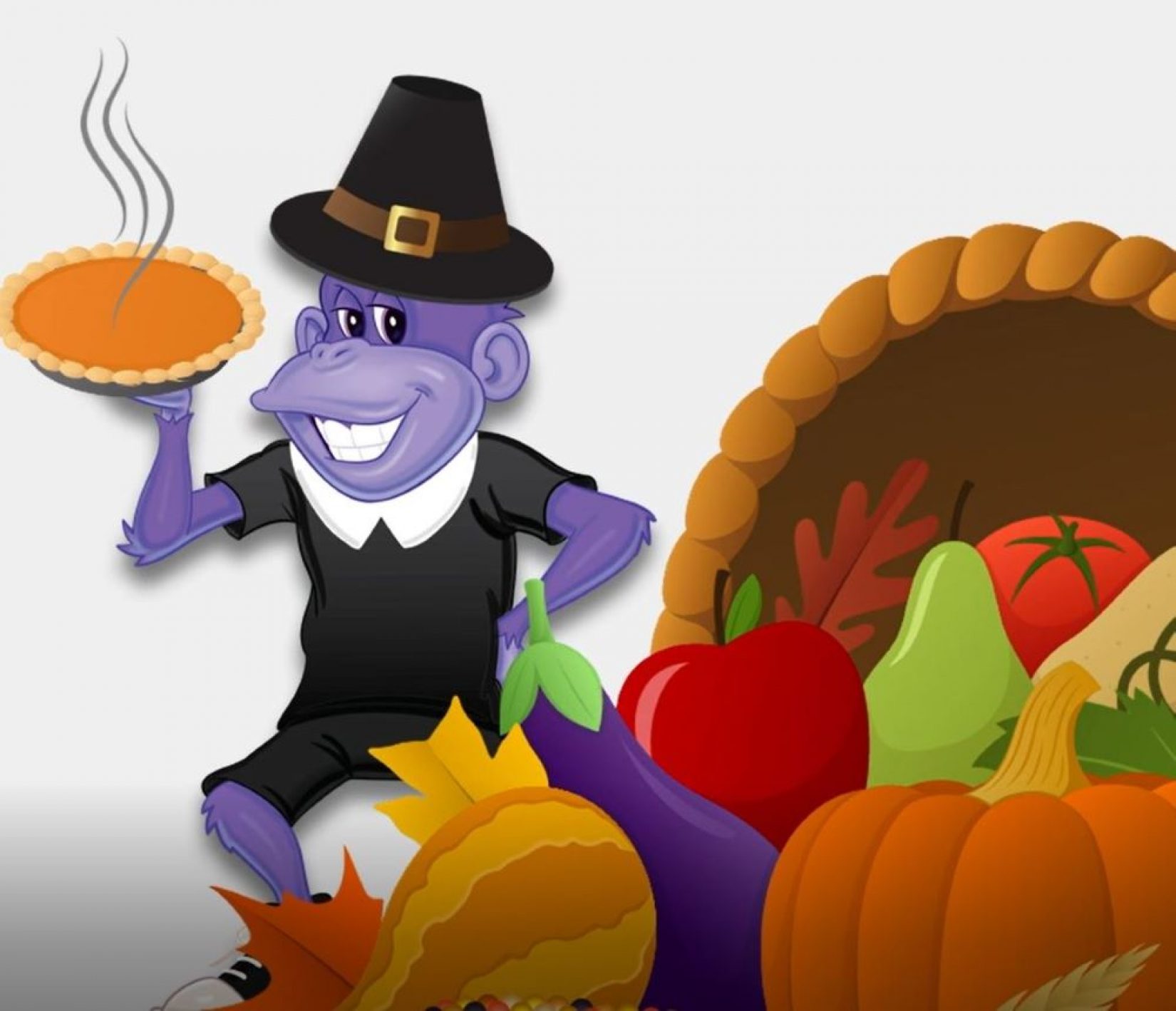 With Thanksgiving right around the corner, it's time to start thinking about prepping your home for a true turkey day feast. While the turkey and pie may be left in your hands, you can get your little ones in on the preparation fun with these 5 easy Thanksgiving crafts for kids.
5 Easy Thanksgiving Crafts for Kids
1. Turkey Windsocks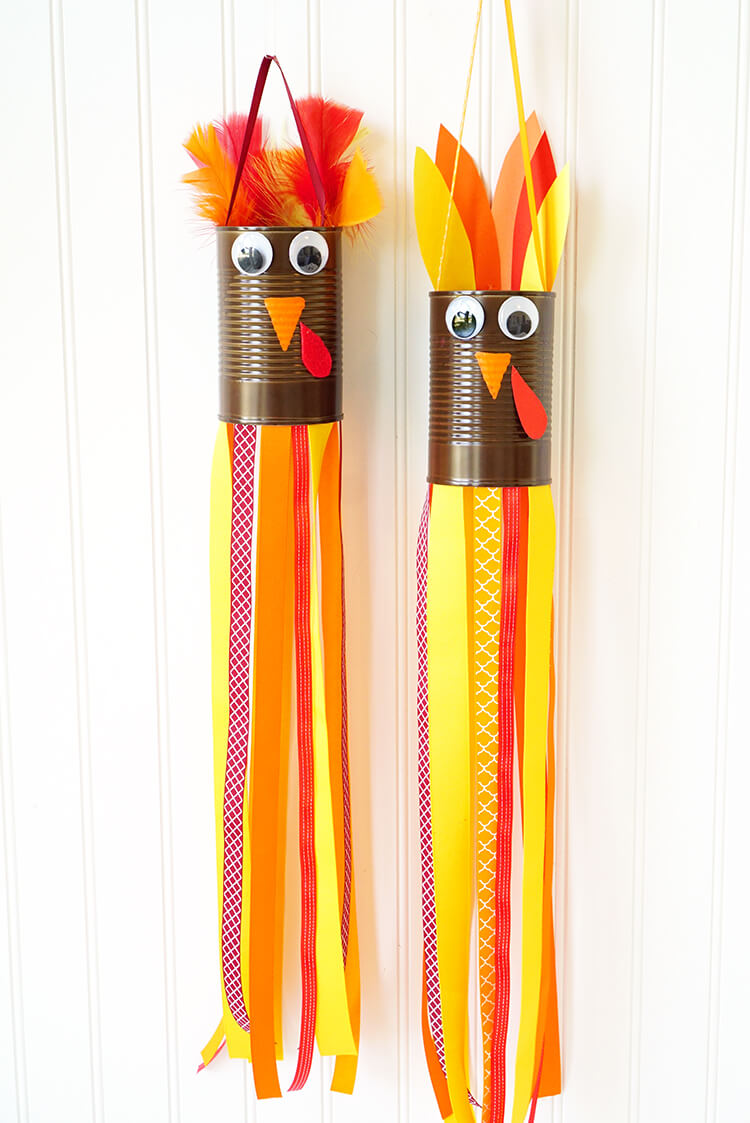 Image from Happiness is Homemade
Your Thanksgiving guests are sure to gobble up how cute this decoration is when they see it hanging around your home. Not only are these turkey windsocks incredibly easy to make, but they're sustainable, too! Be sure to save your opened cranberry sauce cans for your little ones to upcycle for this craft.
Supplies:
Recycled food can
Brown and orange paint
Glue
Googly eyes
Fall colored ribbons
Feathers
2. Pumpkin Pie Coasters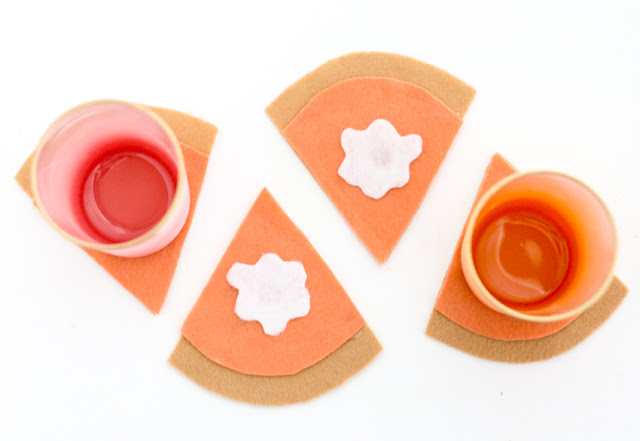 Add a sweet touch to your Thanksgiving table with some adorable pumpkin pie coasters. Your guests will love how cute they are, and your table will thank you for keeping it safe from Thanksgiving scratches.
Supplies:
Tan, light orange, and white felt
Hot glue gun
Scissors
3. Corn Wreath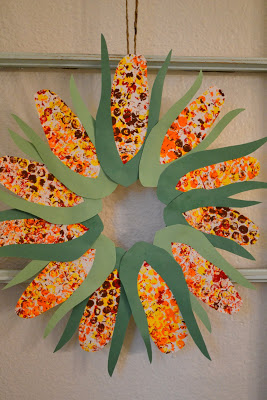 Image from Purely From the Heart
Greet your turkey day guests into your home with a beautiful corn wreath hanging on your front door. Real corn wreaths can get pricey, but this DIY alternative is just as appealing and adds in an extra touch of love from the little hands that worked hard to make it.
Supplies:
White and green construction paper
Yellow, orange, red, and brown paint
Cardboard cut into a circle
Bubble wrap
Twine
Scissors
4. Leaf Suncatchers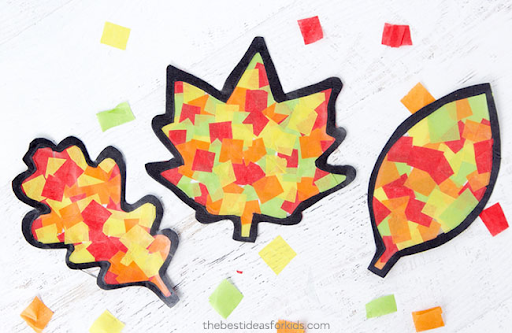 Image from The Best Ideas for Kids
You won't beLEAF how good these suncatchers will look on your windows. Have your little ones rip up some leftover tissue paper from past birthday parties to create a temporary stained glass window effect on the windows in your home. Don't forget to put some in the dining room! Your guests will love to gaze over at these pretty leaves during dinner.
Supplies:
Red, green, orange, and yellow tissue paper
Clear contact paper
Black construction paper
Leaf template
Scissors
Glue stick
5. Hand Turkey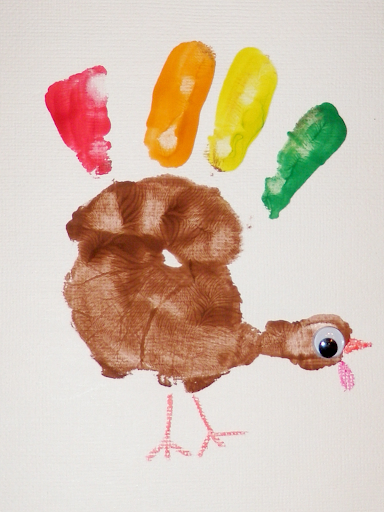 Would it even be Thanksgiving without a hand turkey hanging on the fridge? This timeless classic has been (unofficially, but most definitely) crafted and hung throughout thousands of homes to pay dues to the star of the Thanksgiving show – the turkey. Now it's time for your little ones to join in on the tradition!
Supplies:
Paper
Brown, red, orange, yellow, and green paint
Googly eyes
Red crayon
With these simple Thanksgiving crafts, your home is sure to be the best-dressed on the block! No matter how you celebrate the holiday, we hope you have a great Thanksgiving spent with your friends and family. And if you need somewhere to bring the kiddos to work up an appetite, bring them on over to jump with us!