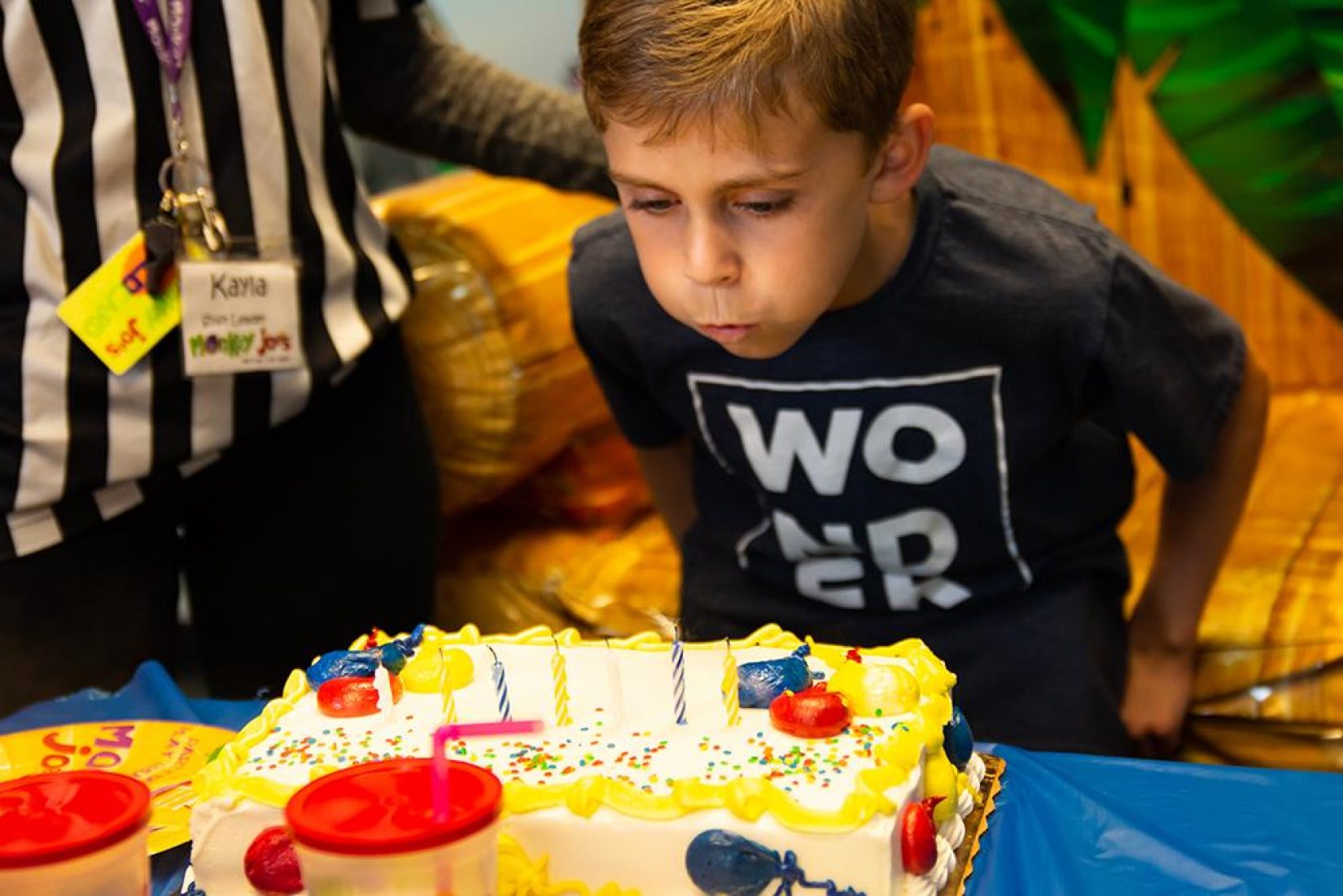 For the kids running around, birthday parties are a blast. For the parents who have to plan it all and clean up afterward, not so much. Between juggling household chores, your job, and all the fun responsibilities of being a parent, adding a child's birthday party to the mix is stressful. Check out these birthday party hacks for busy parents that'll help turn your birthday party dread upside-down.
Birthday Party Hacks for the Busy Parent
1. Scoop ice cream before the party.
Being a parent is all about planning ahead. If you know you'll have lots of little monkeys screaming for their share of the ice cream once cake time rolls around, do yourself a favor and scoop ice cream portions out before the party. You can use a muffin tin filled with cupcake wrappers to scoop individual servings and store in the freezer ahead of time, saving you from lots of ice cream headaches.
2. Use throwaway plate and cups.
Even though this isn't the most eco-friendly option, it sure is the easiest. If you have lots of little ones coming to celebrate, you're definitely going to want to stick to something that's not breakable and can be discarded quickly. If you're very environmentally conscious, you could always opt for eco-friendly disposable cups and plates.
3. Make a playlist in advance.
Finding a kid-friendly playlist that's long enough to not repeat the same song twenty times is surprisingly time-consuming. When the party is in full swing and you're preoccupied with making sure everyone is having fun and being safe, the last thing on your mind is the music. Choose a few top hits, Disney favorites, and, of course, some of your personal favorites to keep you sane throughout the day.
4. Use a checklist.
There's a lot that goes into planning a birthday party, and sometimes it's easy for small tasks to get left out. Make yourself a checklist so that you don't forget anything important. The last thing you want is to notice you've forgotten to pick up the cake halfway through the party. We're birthday party experts, so if this is your first rodeo, you can follow Monkey Joe's birthday party checklist that'll help make the party planning process a breeze.
5. Have your next party at Monkey Joe's!
The only planning you have to do for a birthday party at Monkey Joe's is picking a date and sending out the invitations. That's it! We know that parents are busy, so we take care of everything as soon as you book your party. From invitations to drinks, we've got you covered. You don't even have to worry about set-up or clean-up. All you have to do is enjoy your little monkey's big day!
Interested in hosting your next party at Monkey Joe's? Contact us here to make sure you're on our calendar! See you soon!