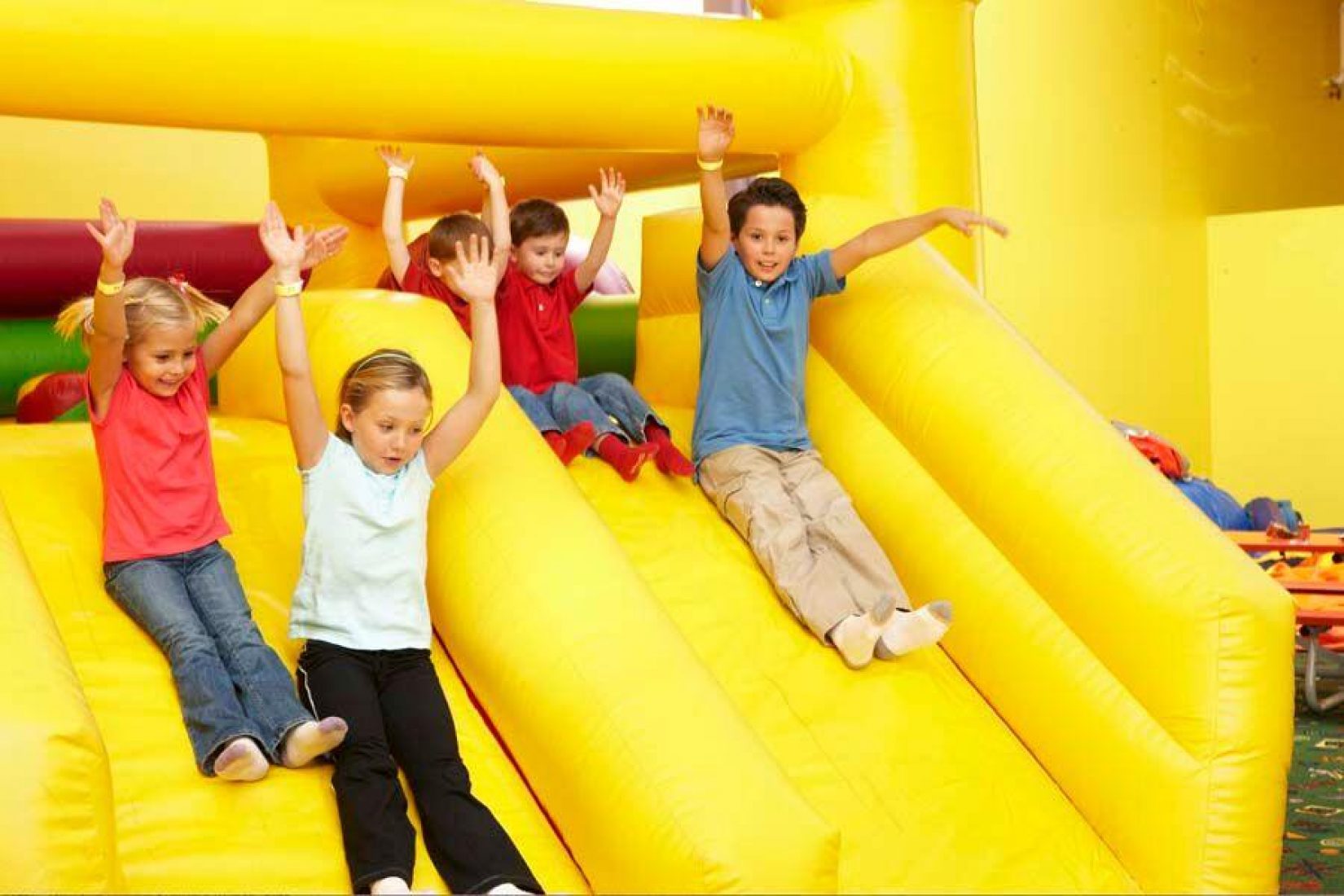 Keeping your kids happy and healthy while entertaining them can be a tough job. They have so much energy and just want to run around all the time, but that isn't always possible inside. And let's be honest, staying in the house all day every day is just too much for everyone. You have to get out and find fun things to do! An indoor playground is the perfect solution.
Indoor playgrounds are a great way to allow your kids to run around, get that energy out, play with other kids, and stretch their minds. It doesn't just appeal to one age – kids 12 and younger all enjoy indoor playgrounds. There are so many reasons an indoor playground like Monkey Joe's is great for all little monkeys. We're digging in to our top 4 reasons below.
Our top 4 reasons an indoor playground makes the perfect activity:
Weather doesn't play a factor – This is our favorite reason (which is why we made it #1). You never have to worry about a rainy or cold day! It's even great for the sweltering hot days of July and August. No matter what the weather is outside, it's perfect inside.
Exercise – There are so many places for your little ones to run, jump, and release that built-up energy. Various inflatables and games cover the room, giving them all different options depending on their age and likes.
Safety – The inflatables are secure and soft with safety mats under each one – no need to worry about them falling on the concrete. There will always be properly trained staff watching and keeping an eye on them. Plus, we offer a separate play area for the younger kids to cater to their needs.
Hand-eye coordination – Our jump areas, slides, and other play areas provide many opportunities for your kids to work on their hand-eye coordination (without even knowing it). There are games and obstacles that stretch their mind, and they'll actually have fun doing it!
Next time you are trying to think of fun things to do in order to get your kids out of the house, consider a Monkey Joe's indoor playground! We have 43 different locations around the U.S. with opportunities daily for your little one to get their energy out and run around. It's easy to walk in and play as long as you'd like for one low price.