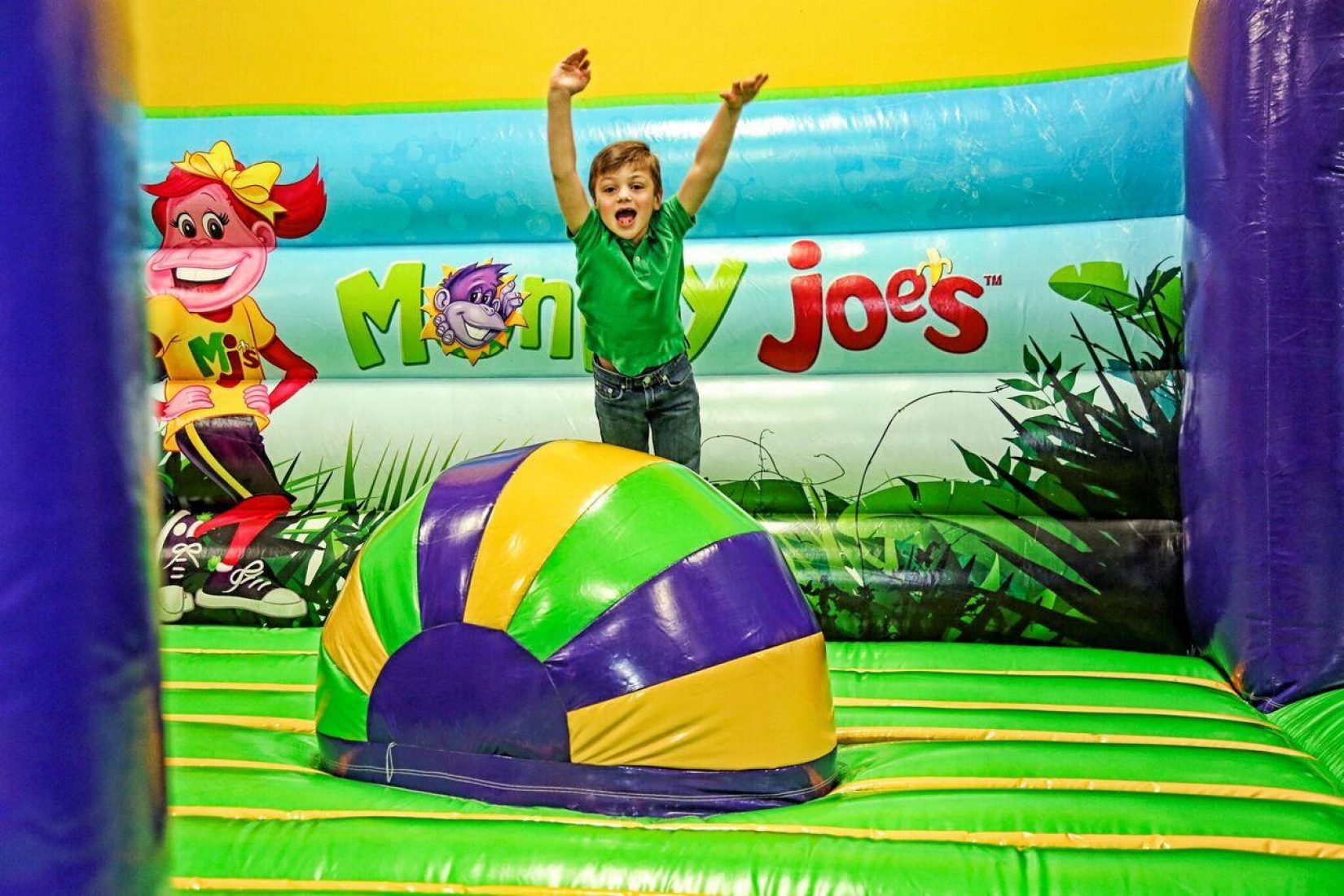 Physical activity is extremely important for your children. In fact, the U.S. Department of Health and Human Services says they need at least 60 minutes of physical activity per day! Your little ones are in some of the most important developmental years of their lives right now (plus, you know they have A LOT of energy!). We've put together some little-known facts about the benefits of physical activity for children as well as easy ways to make sure they get enough physical time each day.
Benefits of physical activity for children
1. Improves their thinking. When kids get enough exercise, they're proven to be able to multitask more and even get higher test scores than kids who don't get enough each day. There have been countless studies done over the years to prove this, and chances are you've seen it in your own children's lives!
2. Helps them sleep better. It's simple: more exercise means burning more energy, which means more sleep! And what parent doesn't love when their kid sleeps? According to the Sleep Foundation, toddlers aged 1-2 years need about 11 to 14 hours, preschoolers aged 3-5 years need 10 to 13 hours, and kids aged 6-13 should get 9 to 11 hours. If your child isn't getting enough each night, you're probably noticing plenty of effects, such as poor eating habits, lethargy, crankiness, and lack of focus.
3. Reduces symptoms of anxiety and depression. Kids are generally happier when they're getting enough exercise, just like us!
4. Increases their confidence. Whether it's a team sport, playing with friends, or practicing a skill on their own, regular physical exercise can boost your kid's self-esteem. When they feel like they're good at something, they'll be so excited to share with you and get even better. Feeling part of a team or a friend group will naturally increase confidence and give your child a sense of belonging.
Physical activity ideas for your kids
1. Make it fun! Your kids will not respond well to physical activity if they feel like it's an obligation and not a choice. Allow them to choose something they've expressed interest in before or have fun doing.
2. Change it up. Your child doesn't need a long, strenuous workout every day. They're not an Olympic athlete, they're a kid! Add in some variety. Sometimes, the best physical activities are the ones they don't even notice they're doing! Allow them to play tag with their friends, jump on a trampoline (or some inflatables indoors), or go swimming. As long as they're getting off the couch and getting their heart rate up for at least one hour per day, you're set!
3. Enroll them in a team sport. If they've shown any interest in a sport, you've got it pretty easy! Allow them to try out different sports and find their true passion. This will also give you a chance to get some errands ran or have some relaxing time to yourself while they're at practice.
4. Join them. If your child is struggling to find something they love or are especially good at, try out different activities with them. They don't have to be typical sports; grab a jump rope and teach your kid all the tricks you used to do when you were a kid! Play some hopscotch or take them for a bike ride. Even long hikes or short runs can help and can be relatively easy for any child to be good at. Plus, feeling like you're a part of this with them can help strengthen the bond you have even more.
Your kids will benefit from physical exercise, and you'll be a happier parent, too! If you're struggling to find an activity or want to change it up a bit, bring them to Monkey Joe's! We have plenty of inflatables and fun activities for children of all ages, and it's the perfect place to let them let out all of their energy, make friends, and maybe even learn something new. Find the closest location here. We'll see you soon!