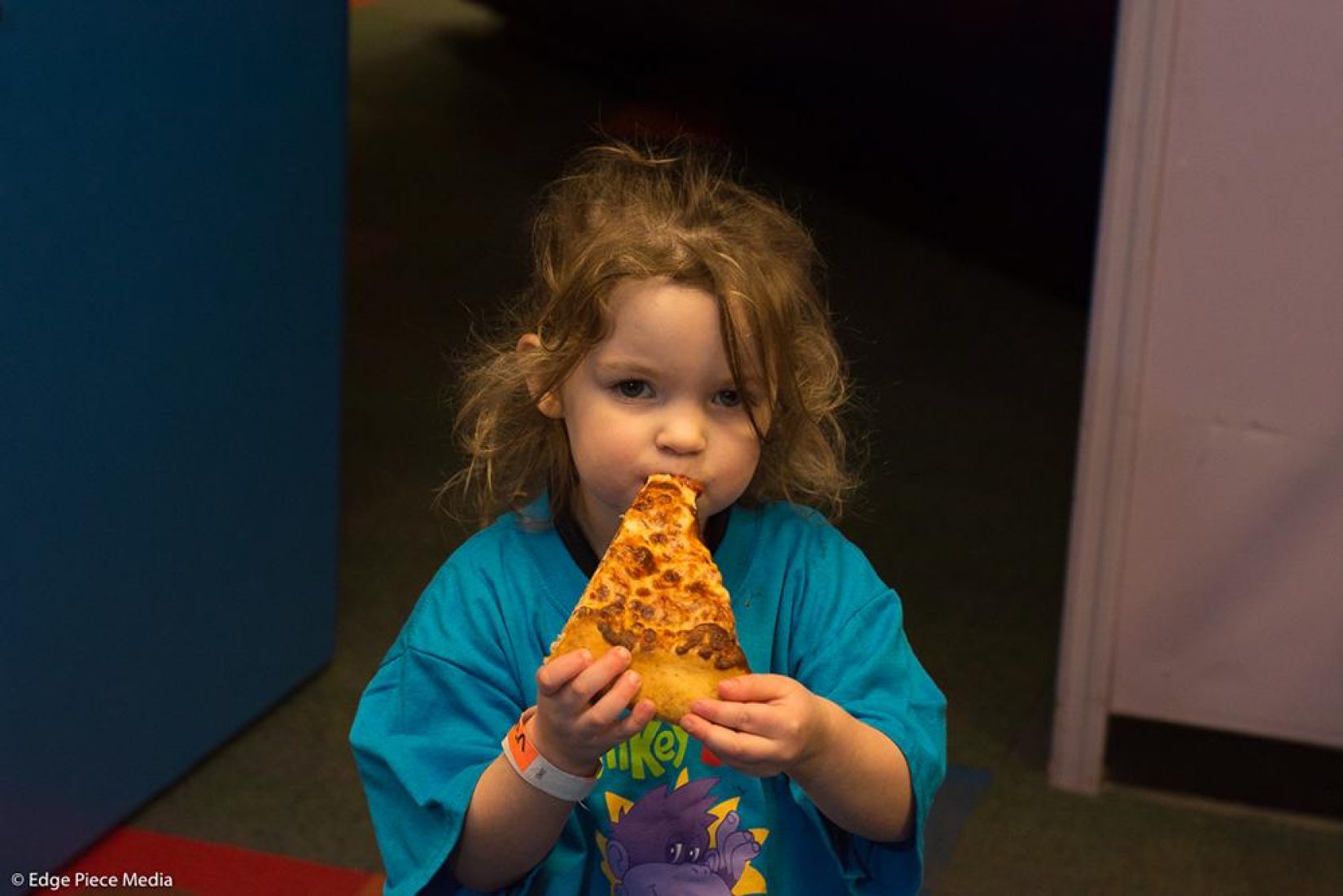 Thinking of a birthday party theme for your little one can be tough. What are they into these days? Disney Princesses or dump trucks? What if it isn't a character or easy theme? What if they just love to cook? If you have a little foodie in the making, what's a better way to celebrate their special day than with a food-themed birthday party? There are many food-themed kids birthday party ideas out there and we're here to share just a few.
4 Food Themed Birthday Party Ideas
Ice Cream Social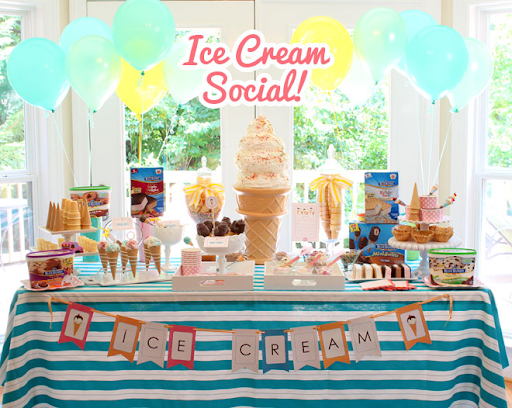 If you have a little one with a summer birthday, an ice cream social is a perfect way to celebrate and cool off. All your little guests will be screaming – for ice cream, of course. You can choose to get pre-made ice cream cones from your favorite brand, or get cartons and provide the option of a bowl or cone. If you choose to go the carton route, try scooping out single servings into a muffin tin the night before to make dessert time go as smoothly as possible. With this theme, you're sure to see lots of sprinkle filled smiles and sticky hands, so keep some wipes on hand!
Italian Birthday Party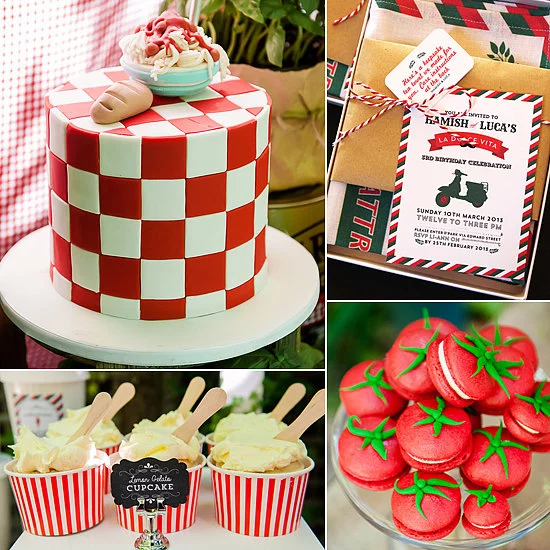 If your little one is an avid (or aspiring) world travel, what's better than bringing a bit of Italian flavor to the party? With so many Italian inspired sweet options available, it'll be hard to choose which ones to serve (don't forget the cannolis). One thing's for sure, the main course will definitely be pizza – quick, cheap, and you don't even have to make it (unless you want to have a full set up allowing the party guests to make their own pizza)! If you need a little bit of inspiration, you can always take a quick trip to Italy…or your closest Italian restaurant.
Milk and Cookies Party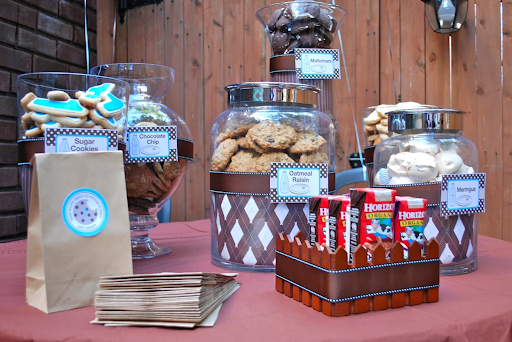 If you're trying to find a food-themed birthday party with minimal mess for your sweets lover, a milk and cookies party is perfect for you. No plates needed, just grab and go. Plus, if your child has a few friends who are picky eaters, there are enough cookie flavor options available for them to like at least one of them. You can either put on your baker's apron and spend the day before baking a montage of cookies or run to a grocery store and pick up a couple of pre-made boxes. Don't worry, the kids won't know the difference.
Taco Party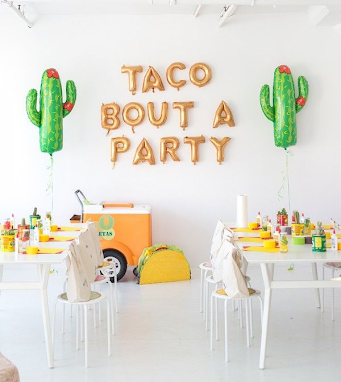 Want a party theme that's sure to be the taco the town? Grab some cactus balloons, a pinata, and your favorite cheeses for the perfect taco-themed birthday party. Buffet style is always a parent favorite when it comes to serving food at birthday parties, and tacos are the king of buffet style meals. Be sure to grab both soft and hard shell tacos, though. You don't want anyone taco-ing bad about your lack of options.
If none of these scrumptious options work for your little one, you can always throw their next birthday party at Monkey Joe's! Our party packages cover all of your party needs, including set-up and take-down, so all you have to do is sit back and enjoy their big day! Contact your local Monkey Joe's to start planning the perfect party today.