Dulles
OPEN TODAY 10-8
23521 Overland Dr, Suite 120,
Sterling, VA 20166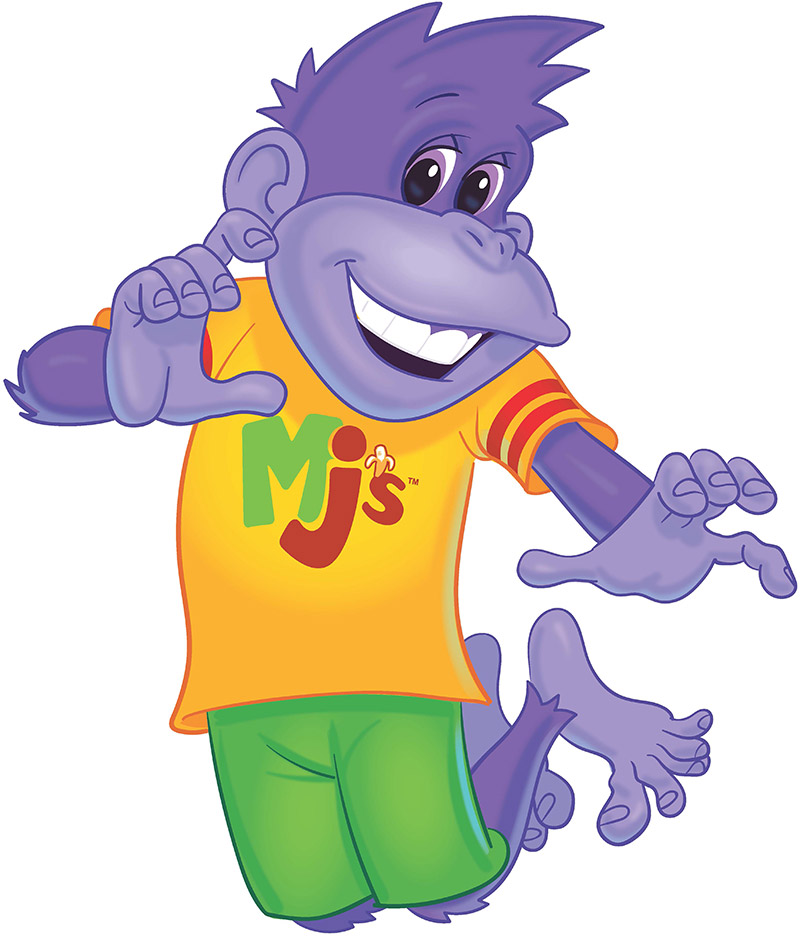 Monkey Joe's is looking for outgoing individuals who like to work with kids. We offer a fun work environment and a team of diverse people. If you are interested in working at Monkey Joe's, apply on-line for one of these positions:
Open Positions
Description
If you love working with kids, then we have the job for YOU!! We are MONKEY JOE'S , the super fun-filled indoor inflatable party and play center for kids ages 12 and under and we are currently looking for FUN, ENERGETIC, HIGHLY MOTIVATED individuals who LOVE kids to join our team!!!
Start Immediately!
No experience needed – We will train you!!
Job Summary: This position is responsible for overseeing activities of the play area and assisting where needed with scheduled parties.
Summary of essential job functions:
Monitor guests and promote safe play.
Assist Party Coordinator with any party setup, clean up, party plans, etc., as directed by the Manager, Key Holder or Lead
Responsible for transactions in Point of Sale System as directed by the Manager/Key Holder and/or Lead
Responsible for daily cleaning of all areas
Monitor and ensure compliance with jump capacities, children are wearing socks and wristbands at all times and that all safety policies and procedures are being followed
Assist with concession areas and other areas as directed by the Manager/Key Holder/Lead
Experience
Minimum requirements:
Clean appearance!
Knowledge of hospitality or education a plus.
Positive, outgoing personality a MUST!
Ability to multi-task.
Sense of urgency and ability to respond to a fast-paced environment.
Efficient at problem resolution.
Strong customer service skills!
Ability to follow set guidelines and procedures.
Must be available to work weekends!
Part time and full time positions are available. This is a permanent position.
Salary commensurate with experience.
We are located in Sterling, Virginia near Dulles Airport.
We do not have access to the Metro. Must have reliable transportation!
Hours
Part-Time
Weekday daytime hours only
Description
An outgoing personality and a love of working with kids is a must for this position! Your primary responsibilities will include ensuring your party room is set up and ready to go prior to the start of the party. Greet all party guests and ensure they have signed in at party check in. Stay in contact with the party parents to ensure they have everything they need. Make sure necessary announcements are made with regards to your party. Make sure everyone in the party knows the rules of the jungle, and all waivers have been signed. Maintain all party tab sheets. Check and ensure you have all the correct paperwork for your party to ensure an accurate check out. Make sure that all party guests have a great time. Make sure party room is cleaned and reset at the end of each party. Assist on the floor and up front as needed.
Experience
Experience working with kids in either a paid or volunteer position preferred.
Hours
Hours will vary
Increased need on weekends